Given that the pandemic has made it impossible for the traditional annual candlelight vigil to mark World Suicide Prevention Day (WSPD), The Caribbean Voice (TCV) is joining with the International Society for Suicide Prevention in the 'Light A Candle/Diya' campaign.
This annual initiative urges everyone to place a lighted candle or diya near a window at 8pm on September 10 to show support for suicide prevention, to remember a lost loved one and to embrace the survivors of suicide.
TCV will also be hosting a virtual observance of World Suicide Prevention Day from 7 to 9pm. This programme will include showcasing lit candles across the Caribbean and North America. The group will be inviting individuals, organizations and households to send pictures and videos of them lighting their candles.
Additionally, a Zoom to Facebook programme will include messages from various stakeholders including governments, Non-Governmental Organisations and individuals on suicide prevention and information such as suicide warning signs, myths and misinformation about suicide.
Further, TCV is planning two virtual panel discussions on suicide and prevention among two groups that are not usually focused on: the indigenous communities/first peoples in the Caribbean and Caribbean youth.
The TCV is inviting representatives of all Caribbean first peoples and youth groups to be part of the discussions which will be held sometime between September 11 to October 10.
According to TCV Managing Director, Bibi Ahamad, suicide is still a major issue affecting countries worldwide. She noted that the numbers do telling a "shocking" story and that preventing suicide is "everyone's business".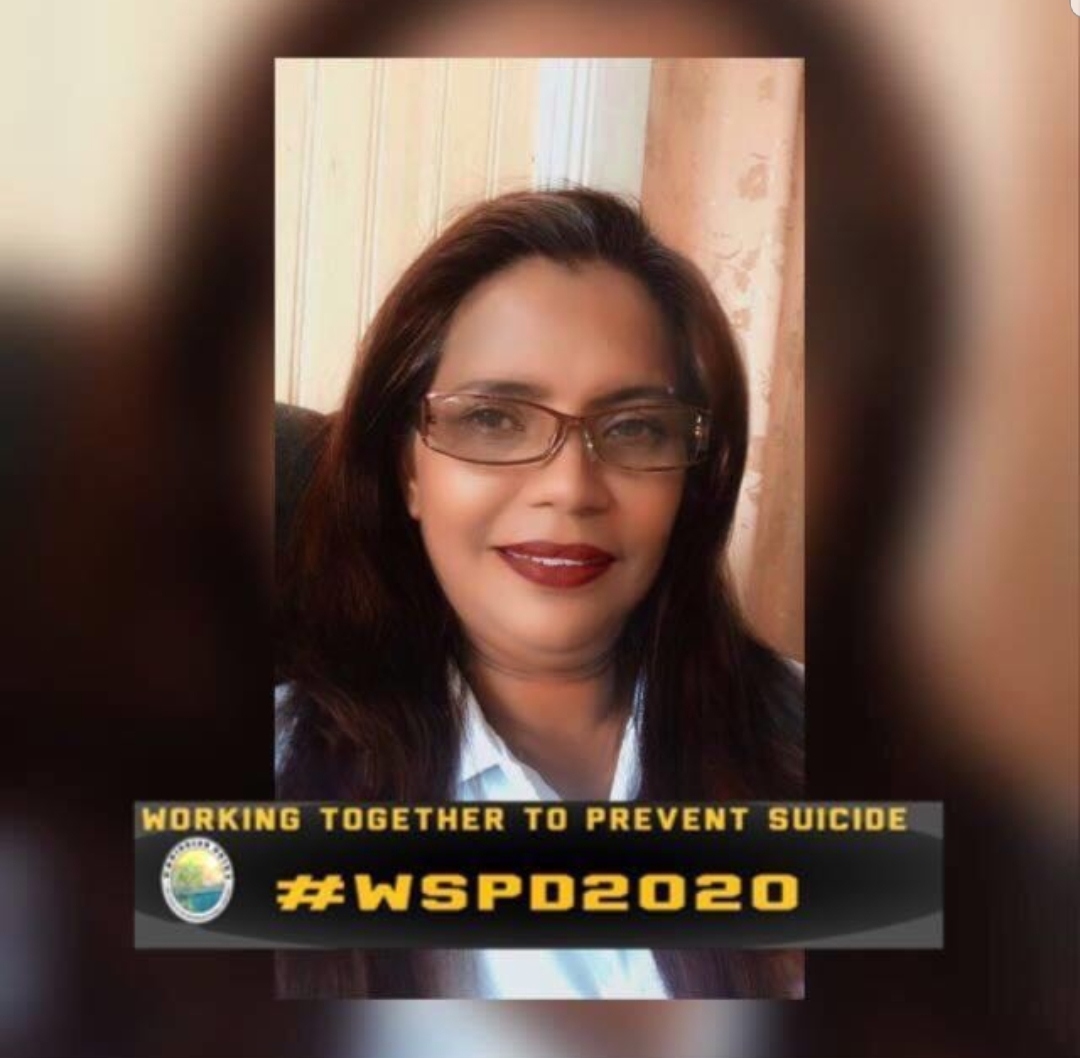 "Every 40 seconds someone takes their own life according to the World Health Organization (WHO). That's about 800,000 people worldwide every year — although some estimates put that number closer to 1 million. Suicide is the leading cause of death for people ages 15 to 29 and for every suicide, there are as many as 40 attempted suicides. What we know for sure is that there's a lot to live for… The International Association for Suicide Prevention (IASP) is advocating: Light a Candle near a Window at 8 PM to show your support for suicide prevention, to remember a lost loved one, and for the survivors of suicide," she told the Guyana Standard.