Managing Director of The Caribbean Voice (TCV), Bibi Ahamad said that cutting is becoming more prevalent in Guyana mostly among young people. Parents are being urged to pay more attention to their teenage children as this form of self-injury is becoming a major issue for counselors in Guyana.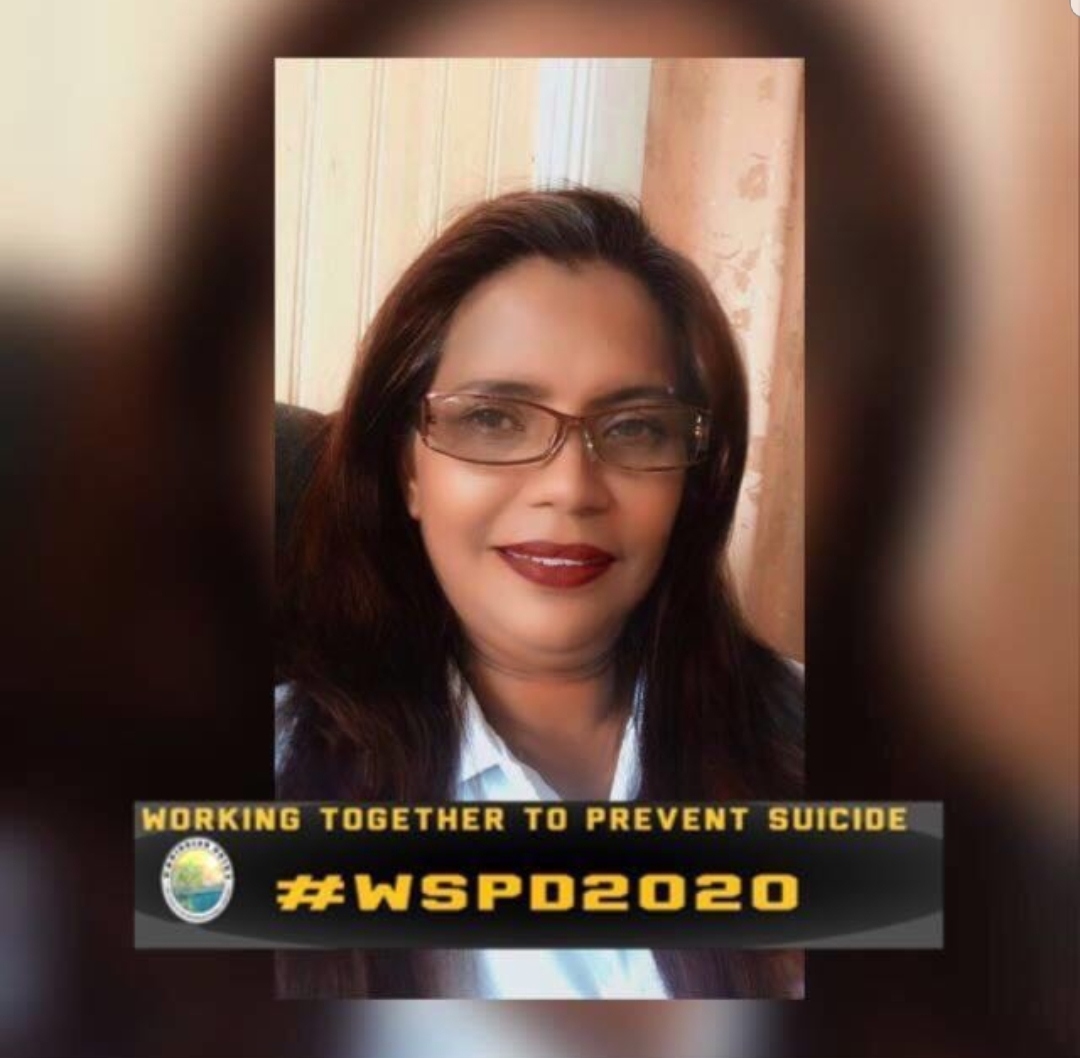 She said that the disconcerting findings show that self-mutilation is becoming a 'trend', but more than that, it is an early warning sign that something more ominous might be amiss with your child.
Ahamad said that cutting is regarded as a non-suicidal self-injury, or the deliberate harming of oneself. While it is typically not meant as a suicide attempt, it is a harmful way to cope with emotional pain, anger, and frustration.
"Persons thinking about committing suicide have been reaching out to us almost on a daily basis. Parents have been reaching out to us a lot. In fact, there is an increase in the number of persons who've contacted us since this pandemic, and one of the problems we found is cutting. This trend of cutting is prevalent among youths. That is a warning sign that they need help" she told the Guyana Standard in a recent interview.
"It is a warning sign that something is wrong with the child. They feel as if when they cut, the pain eases for whatever traumatic experience, or whatever issues they might be grappling with. There are some kids you will see, who have from their wrists to their elbows endless cuts – all self-inflicted…It is deeply worrying." she stressed.
Ahamad said that it is imperative for parents to closely monitor their children, and to ensure that they get the help needed to cope with whatever emotional distress they are experiencing. She said that one way parents can help is by improving communication with their children, and to "listen and observe" changes in behavior and speech.
"Many times, a child may not come out and say how they're feeling, but that does not mean that child does not need attention. As parents we have to pay closer attention to our children. Listen to what they're saying and observe their behaviour and moods," she said.
Ahamad said also, that a high level of trust must be established in parent/child relationships, where children must feel comfortable to speak with their parent/guardian on any matter, whether personal or otherwise. This she said, allows the child to express freely his/her feelings without being judged or dismissed, thereby providing a safespace for frank discussions.
A Doctor stationed in Region Four, who spoke with the Guyana Standard under the condition of anonymity, said that self-harm is becoming very troubling. The doctor said that in some instances, though not intended, persons would lacerate their skin so deep, that is results in active bleeding, which requires serious medical intervention.
The doctor said that not only are wrists being cut, but also other parts of the forearm and the inside of thighs. She said that sometimes, for reasons known and unknown, persons would wait for a very long period of time before seeking medical attention. And by the time they do get to the healthcare facility, the injury is infected; further threatening the health of the patient.
If the injured is a minor, he/she is treated and referred to a department within the Heath Ministry, which then provides counselling to that individual, the medical practitioner said.
In 2017, 93 self-harm cases were recorded alone in Region Three (Essequibo Islands/West Demerara).