Four men were this morning charged and remanded to prison for the murder of Experiment Bath, West Coast Berbice taxi driver, Mohamed Haniff, who was chopped to death by masked men that barged into his home last week Friday.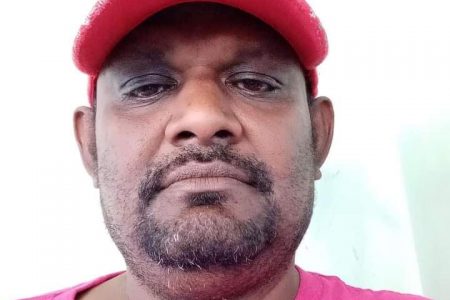 Those charged were Ivan Lindo, 22, a labourer of 256 Waterloo, WCB; Sarjoo Mattadin, 56, a horse cart driver, of A 2 Bath Settlement, WCB; Devon MC Calmon, 52, a labourer of Hopetown, WCB and Royston Dowden called Sakie or Killa, a labourer, of 265 Waterloo, Bath WCB.
The quartet appeared before Magistrate Rabindranath Singh at the Fort Wellington Magistrate's Court. They were not required to plead to the indictable charge and were remanded to prison until October 02, 2020.
Lawyer for Mattadin, Bernard DaSilva, complained to the court that his client was held in police custody beyond the lawful 72 hours, without any extension form the High Court.
The lawyer also alleged that his client was beaten while in custody at the Criminal Investigations Headquarters (CID) Headquarters, Eve Leary, Georgetown, and the New Amsterdam Police Station.
Police Headquarters, in a statement, said that Haniff and his wife were at home on Friday, September 11, 2020, when three masked men armed with a gun entered. The intruders were also armed with a cutlass and metal bar. Police said that one of the men chopped Haniff several times to his head.
They demanded cash from their victims and later fled the scene. Haniff was rushed to the hospital in a serious condition and later died. Police had also arrested Haniff's wife.