The Guyana Police Force (GPF) offering a $3M reward for information that can lead to solving the murder of the Henry cousins in not an admission of failure, the force said in a missive to the media moment ago. It was Attorney-at-law, Nigel Hughes, who made this assertion during a press conference hosted by the relatives of 16-year-old Isaiah, and 19-year-old, Joel Henry, yesterday.

"It should be iterated that the offering of a reward by the G.P.F is not in anyway an admission of failure as stated by Mr. Hughes, but rather a further effort by the police in their investigation with a view to solving these crimes.
Further, a monetary reward made by a law enforcement agency for information from the public leading to the solving of a crime is an internationally recognized and accepted method to assist criminal investigators and is one that has been utilized from time immemorial," the force said.
Hughes previously contended that the monetary reward could result in noncredible information surfacing as persons could be tempted to fabricate evidence just to get their hands on the reward. He instead, recommended that the funds be used to hire an internationally recognised, Argentine forensic team to aid with the probe.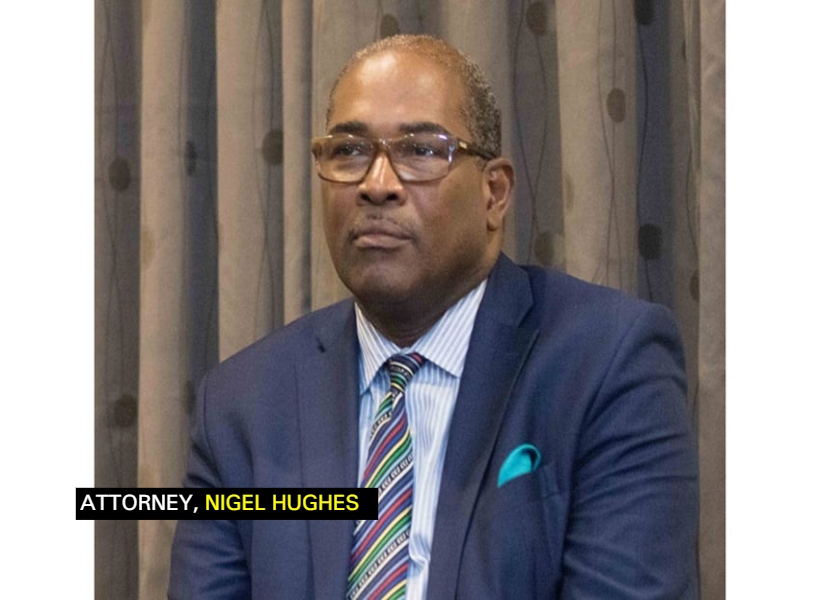 While the Force made no mention of that proposal, it did, however, surmise that Hughes has an agenda – which it argues, can jeopardise police/public relations.
"While the G.P.F is unsure of the agenda of Mr. Hughes, and does not wish to speculate, what is certain is that his unfortunate utterances are neither in the best interest of the current investigations, nor the consolation of the bereaved family on whose behalf he is acting since such statements have the propensity to undermine the public's confidence in the G.P.F and the investigations," the GPF noted.
It went on to say that Regional Security System (RSS) team of investigators, that was in Guyana assisting with the investigation, expressed confidence that the GPF has what it takes to complete the probe. The force added that it is "continuing diligently and is assuring the public that it will remain resolute in its assiduous efforts".
The discovery of the severely mutilated remains of the Henry cousins aback Cotton Tree Village last September, sent shockwaves throughout the West Coast Berbice (WCB), which resulted in mass protest actions in several communities.
Subsequent to the GPF statement, Hughes issued one of his own.
He responded: "I am impressed with the alacrity with which the Guyana Police Force (GPF) has found it possible to respond to statements made during the press conference held by the Henry family yesterday. Perhaps if the same diligence, commitment and speed had been applied to the investigation of the murders of the young Henry boys we might all have been in a different place today."
He added, "My personal hope is that the necessity for press conferences and press releases can be obviated by a successful conclusion of the investigation leading to the prosecution and conviction of those responsible."