Returning to the coast of Essequibo for the first time since ascending to office, Minister of Culture Youth and Sport, Charles Ramson was able to incite extreme optimism among residents.
Ramson assured those who gathered at various community grounds that under the leadership of President Irfaan Ali, Guyana is swiftly being driven towards high-quality development, "and Essequibo will not be left behind." The Minister visited seven areas—Golden Fleece, Reliance, Lima, Anna Regina, Affiance, Pomona, and Aurora.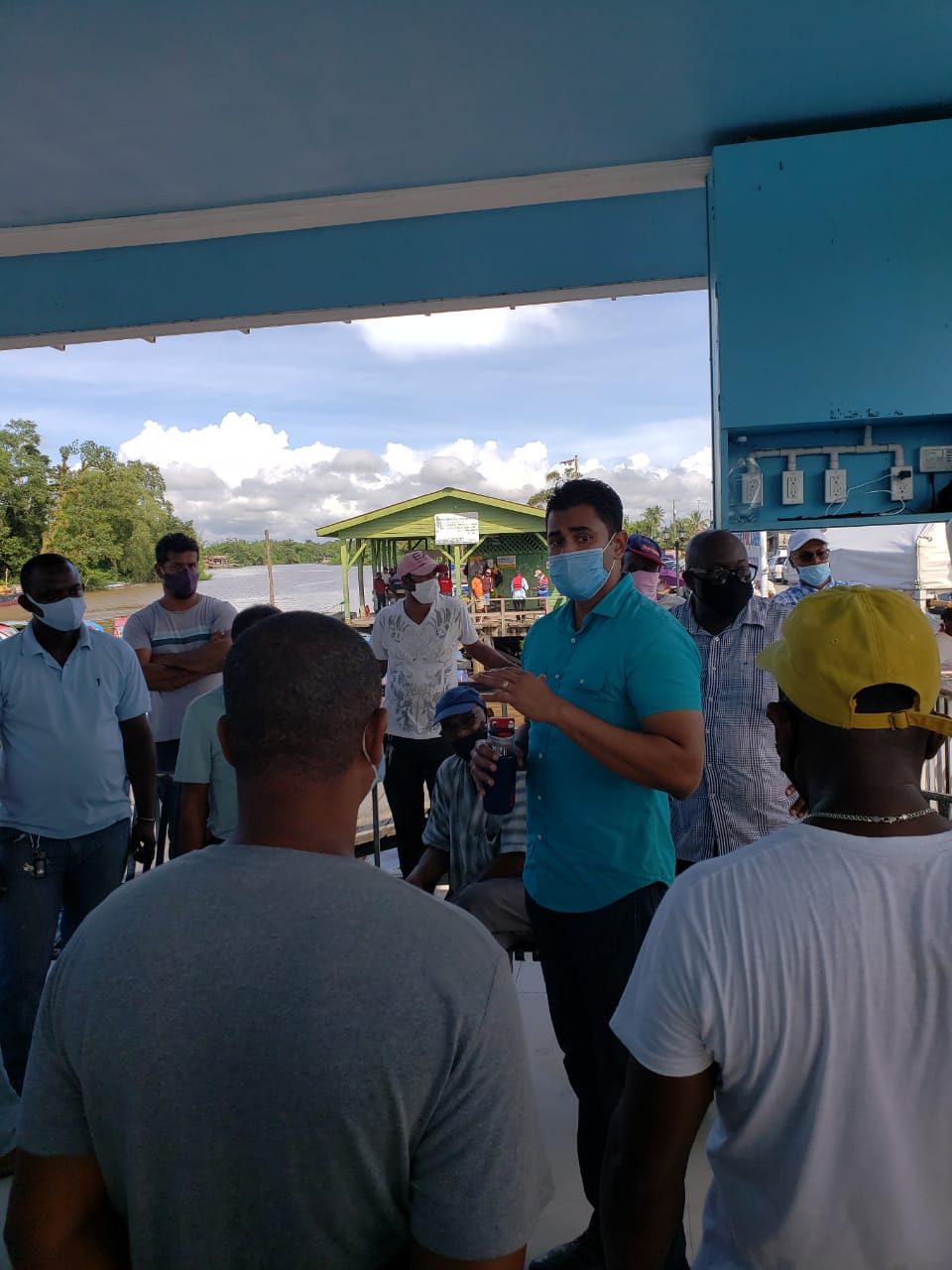 At each location, even before zeroing in on matters under his portfolio, Ramson spoke to residents about some general initiatives of the PPP government. The Minister said that fundamentally, President Ali has instructed all his ministers to keep in contact with the people.
"And this is not a hot and sweaty thing that will end in two mornings. We will continue these engagements over the next five years and the five years after that and the many other terms. Staying in touch with and pleasing the masses is how we intend to maintain power. We will not make the same mistake as the previous government."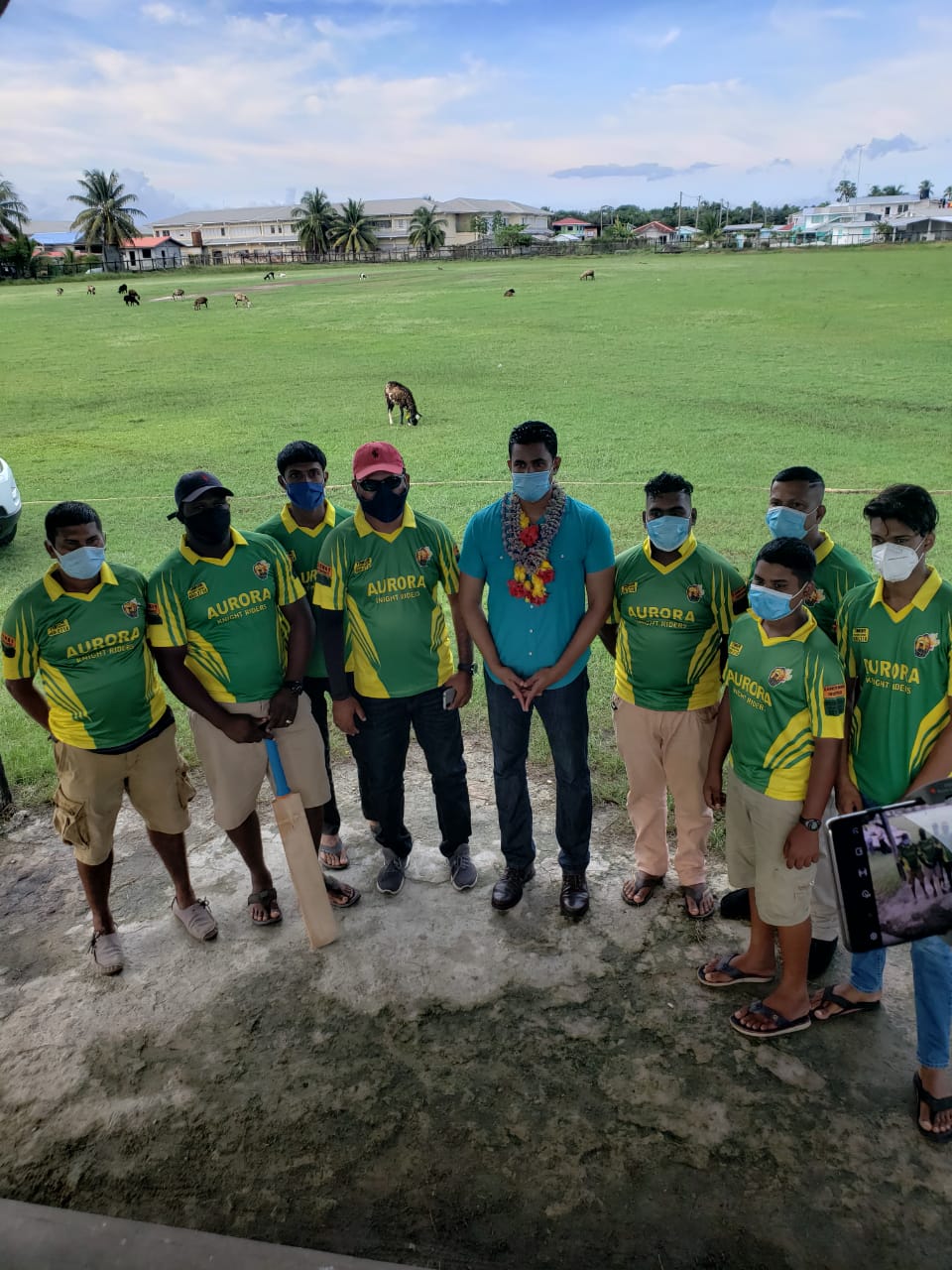 In this regard, Ramson noted that today alone, three different ministers were visiting Essequibo—Minister of Public Works, Juan Edghill, and Minister of Amerindian Affairs, Pauline Sukhai.
Ramson then told Essequibians about the gas to power project that is expected to result in slashing electricity cost by approximately 50%. The Minister explained the many domino effects of reduced electricity cost and was keen to note, "It will then be cheaper to do value-added with your produce."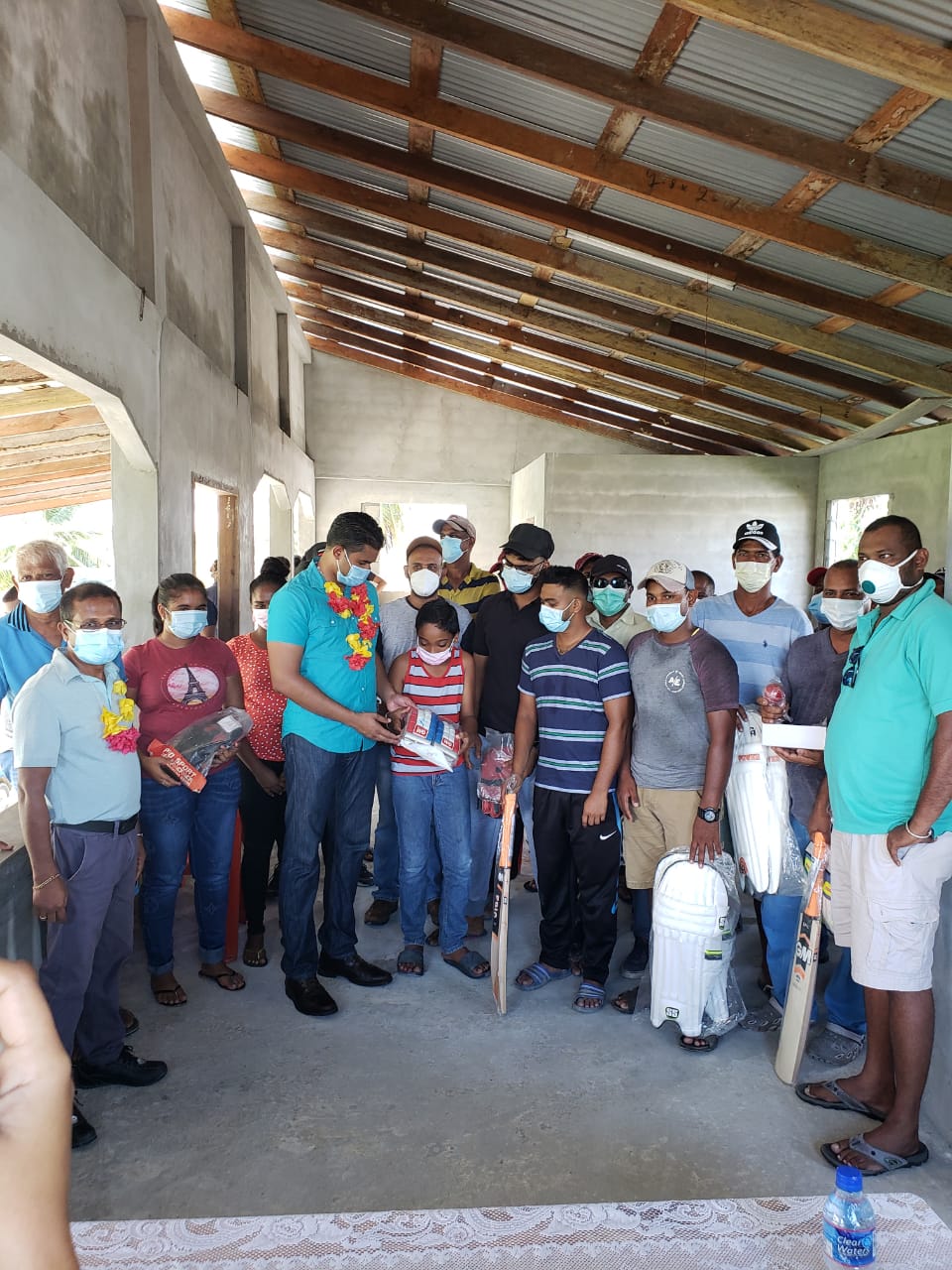 Ramson encouraged residents to make use of the government's scholarship programme. He reminded that the PPP Government is sticking to its commitment to distributing 20,000 scholarships over the next five years. Ramson also spoke about several other government initiatives which he said will change the lives of Guyanese.
Turning attention to his portfolio, Ramson said that President Ali wants the youth of Guyana to feel included again in the overall development of Guyana.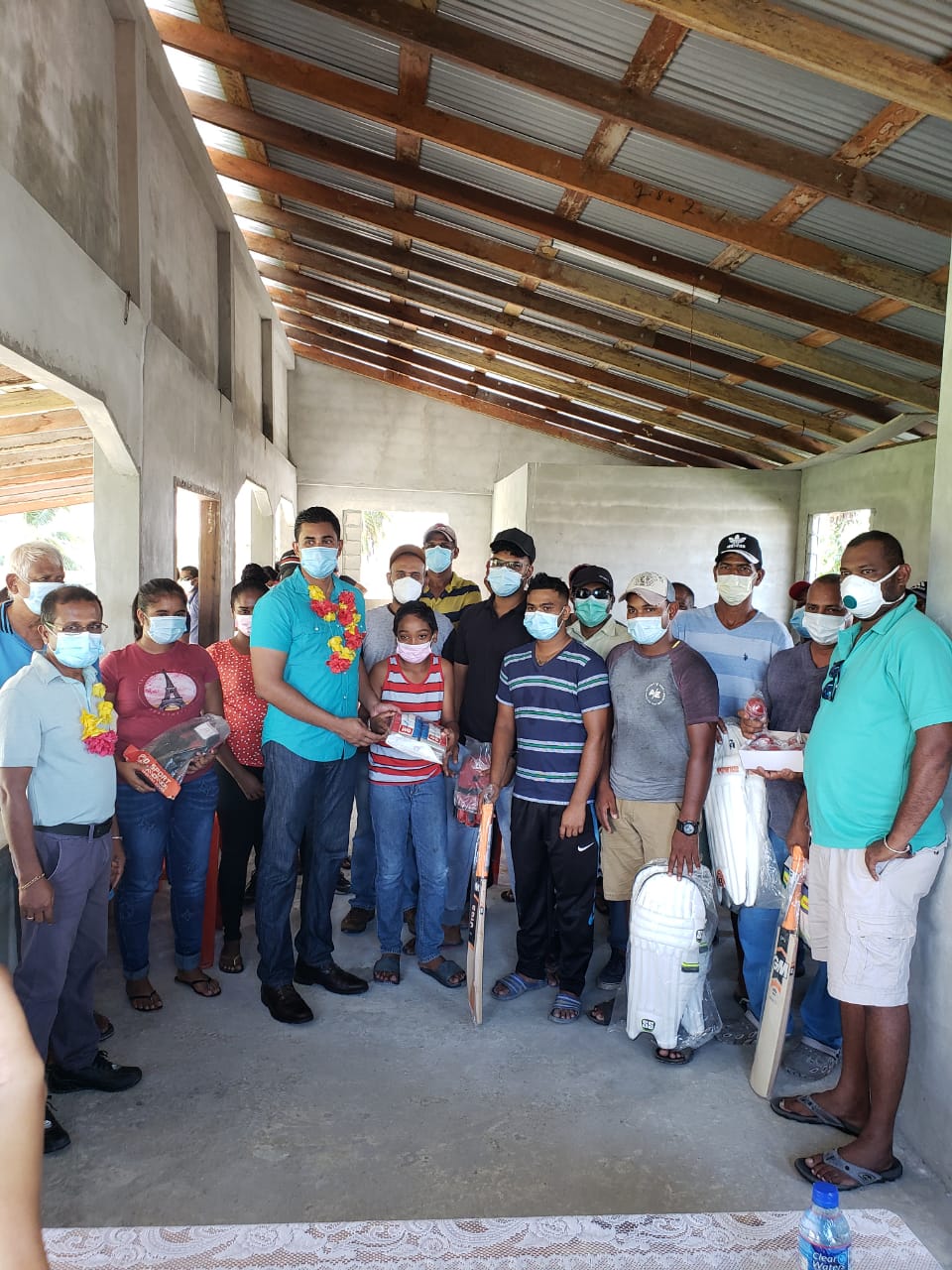 Zeroing in on sport, the Minister reminded that Essequibo used to produce many cricket stars but has fallen away from the spotlight recently. Essequibo has produced many prominent cricketers like Lennox Alves, Ronsford Beaton, Troy Cornelius, Patrick Evans, Fitz Garraway, Trevon Garraway, Courtney Gonsalves, and Jeff Jones. Beaton was the most recent to rise to stardom, having played for Guyana, franchises in the CPL, and West Indies.
Today, Ramson told residents, "It is time Essequibo shine again, let Guyana and the world see that you can still produce stars."
Ramson said that the government is well aware that its help can be very useful in that process. "We want to help, we have to help, we will help because, at the end of the day, when you look good, Guyana looks good, and when Guyana looks good the government looks good."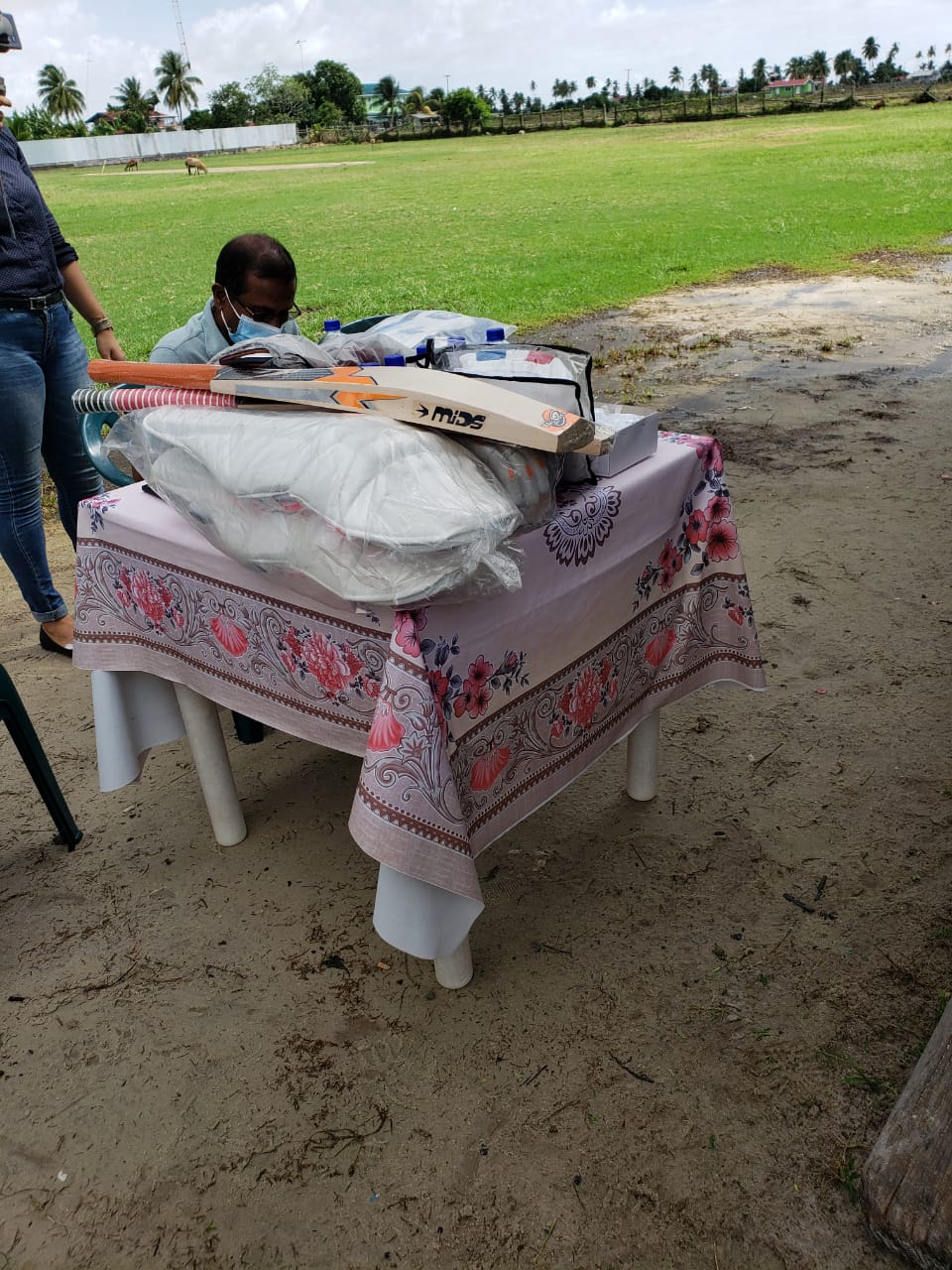 The Minister spoke about the big plans that the Irfaan Ali government has for Anna Regina Ground. He said that it will be transformed into a top-class facility. Ramson said that the government is still at the drawing board as, "We still have a lot to figure out. We have to figure out parking and a whole lot of other things but the main thing is that we are committed and it will be done."
The Minister said that other grounds will benefit from much-needed upgrades but not to the magnitude of Anna Regina Ground. Ramson said that come Monday, his Ministry will begin releasing millions of dollars to the Region to effect upgrades on the grounds he visited. Ramson said that this is possible as the government budgeted for the enhancement of grounds countrywide. "Most of our overall budget had to be set aside to cover for money illegally spent by the previous government. But even from the little, we had with our half-year budget we remember to cater to your needs. That is the mark of a caring government.
Ramson also told the residents that his Ministry is designing an elite training programme that will transform sports in Guyana. He promised that when returning to those areas, he will be accompanied by cricket stars like Ramnaresh Sarwan, Shivnarine Chanderpal, and Christopher Barnwell.