Minister of culture, youth and sport, Charles Ramson Jr., yesterday served off the first ball to open the the ITF sponsored Safe Tennis tournament. At the opening ceremony which took place at the Le Resouvenir Court, Plantation Le Resouvenir, Minister Ramson Jr. affirmed his commitment and love for tennis as many other sports. Further, he iterated President Irfaan Ali's vision for a leveled playing field in all sporting disciplines across the length and breadth of Guyana. Minister Ramson also challenged players to make every effort to be the best version of themselves and remarked that we are all born with the same physical features but our transition from being good to great is what defines us.
Mr. Nigel Niles, Second Vice President of the Guyana Tennis Association chaired the ceremony and gave welcome remarks to the Minister and the gathering.
In her remarks during the ceremony, Ladies' champion Cristy Campbell, who also serves as the First Vice President thanked Minister Ramson for always engaging tennis.
"The GTA extends gratitude to Minister Ramson for always accommodating our sport. Noteworthy is the fact that majority of our dialogues thus far have been initiated by the Minister."
Campbell also wished the players luck and encouraged them to abide by the rules of the sport. "To the gentlemen vying for the title, it is imperative that your gamesmanship is reflective of our noble sport."
Minister Charles Ramson Jr. and the Guyana Tennis Association have been in discussions to work in tandem for improved infrastructure and elite training for tennis players.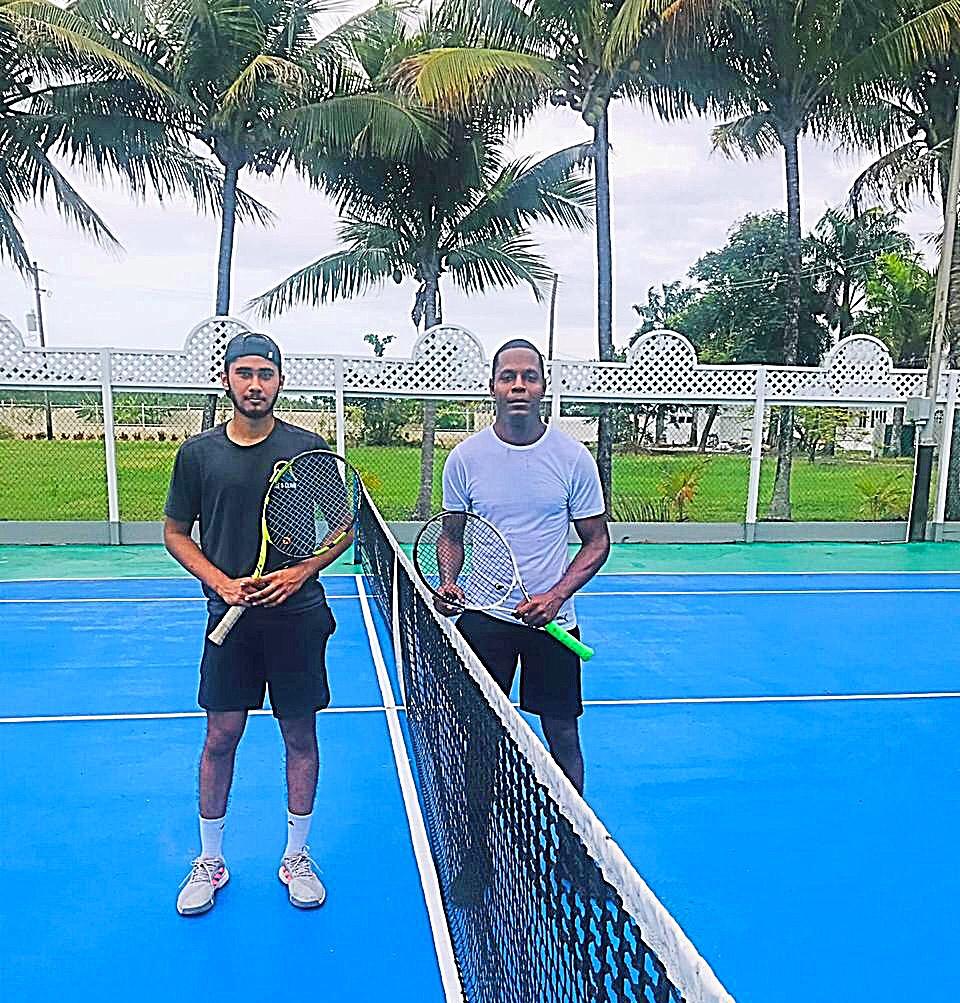 The Safe Tennis tournament is solely a gentleman's play and features most of the top seeded players in the country. In yesterday's matchup, Viraj Sharma defeated Kevin Mattai (1-6, 6-4, 10-8) and Heimraj Resaul defeated Ronald Murray (6-4, 6-2) before rain stopped play. Gavin Lewis, the number one seed was leading David Rose 6-0, 3-0 when play was suspended.