The Georgetown Mayor and City Council (M&CC) on Monday decided to suspend three of its staffers who have been allegedly withdrawing money from the Council's Bank account.
The discovery was made in July by City Treasurer, John Douglas, and acting Town Clerk, Sherry Jerrick, who then informed the Mayor Ubraj Narine.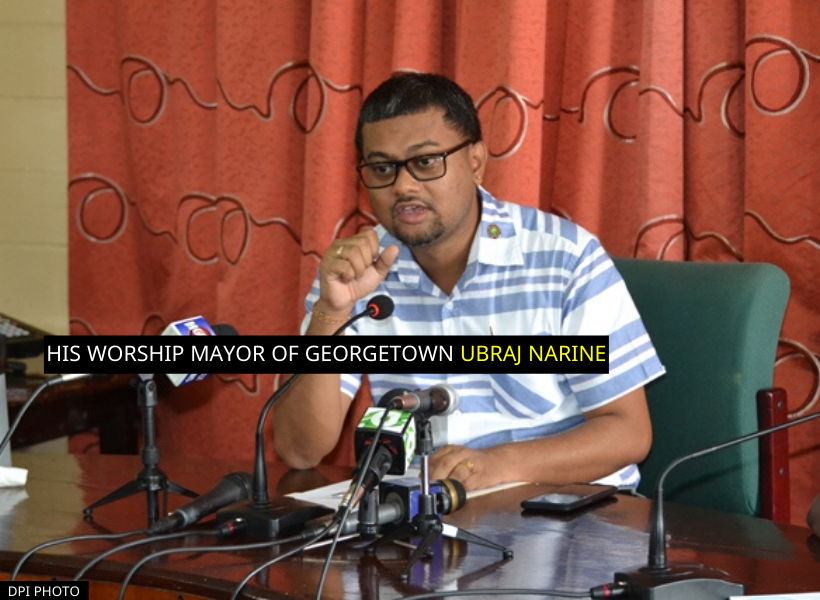 The matter was then reported to the Local Government Commission (LGC), who sent five employees on administrative leave, pending the outcome of the investigation.
At a statutory meeting at City Hall on Monday, acting Town Clerk Sherry Jerrick announced that the LGC and the City Constabulary have completed the investigation.
She revealed that the LGC had found three out of the five staff guilty of the crime and recommended that the Council decide the fate of these employees. The other two will be reinstated, she added.
As a result, a motion was put forward to have the three employees suspended, transferred, and repay the money that was stolen.
Seven Councilors voted in favour of the motion, while two voted against and three abstained from voting. Therefore, carrying the motion. Due to this action, the Council will now write the LGC informing them of its decision before enforcing the disciplinary actions.
Meanwhile, Mayor Ubraj Narine, during an engagement with reporters, stated that the alleged mastermind has since walked off of the job.
"The mastermind behind this thing has walked off of the job… I must say, I must say, reading the report and statements of these three individuals, but these workers knew exactly what was happening."
According to reports, the three employees would usually collect money from the Bourda and Stabroek Markets. They are then required to deposit it to the Council's bank account, but instead, it is alleged that they would usually take it for their own personal use.
Only back in January last, the LGC took disciplinary actions against City Treasurer John Douglas, Iva Bryan, Sonia Pit, Yolanda Forde, Clerk of Markets Sherlock Lovell, and Felicia McRae after monies belonging to the Council were found in a bag in one of the entity's vehicles.
According to reports, on June 20, 2019, a bag with revenues collected from Bourda Market was found in the Chief Constable vehicle inside City Hall's compound bearing the M&CC seal.
At the time, the bank drop had already been made, and the bag with the money was not deposited as was required.