The Guyana Police Force (GPF) has issued a wanted bulletin for 41-year-old, Marlon Primo for questioning in relation to the discovery of 11.5 tons of cocaine, which was unearthed in a container of scrap metal on October 27, 2020, in Belgium.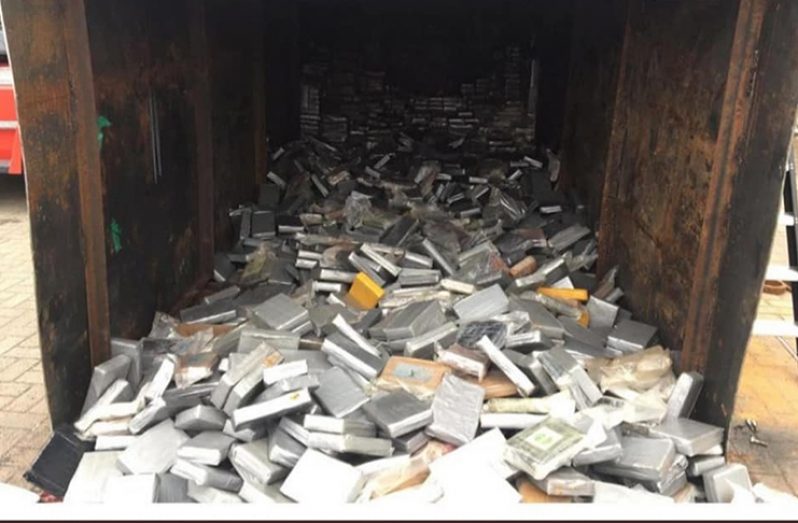 Primo's last known address is 69 Atlantic Ville, East Coast Demerara. He may have also resided at Norton and John Streets, and Lodge Housing Scheme.
The Brussels Times, in an article on November 5, reported that counter-narcotics prosecutors had tracked the transatlantic journey of the drugs from Guyana, and seized it upon its arrival at the Port of Antwerp. The catch is "the largest overseas drug bust ever, worldwide," federal prosecutors told Belgian media, estimating the street value of the drug load at €900M (US$ 1.06B or over GYD$200B)
The GPF wanted bulletin comes exactly one week after the Vice President of Guyana, Bharrat Jagdeo told media operatives that there might have been "heavy local involvement" in the shipment.
The Coalition, on the other hand, is contending the drug bust has confirmed that Guyana has "returned to being a narco State", and is casting blame at the feet of the Government.
Anyone with information that may lead to the arrest of Marlon Primo is asked to contact the police on telephone numbers, 226-6978, 225-8196, 226-2870, 225-1111, 226-7065, 227-1149, 226-7065, 225-6940, 911 or the nearest police station.All information, the GPF said, will be treated with the strictest confidence.