Most students experience great difficulties when preparing to sit the Caribbean Secondary Education Certificate Examinations (CSEC), but for Shania Sattaur, of Brickdam Secondary School, the difficulties did not only lie within the pressures of studying and making SBA deadlines. In spite of these hurdles, she persevered, defied the odds, and now boasts 10 subjects, eight grades ones, and two twos.
Sattuar's story is one that highlights the reality that our circumstances do not always define us, some people cower under pressure while others resolve to make a difference. Obviously, this Brickdam Secondary School star student chose the latter.
Speaking to Guyana Standard about her circumstances, Sattaur explained that she is the only child of her two supportive parents. However, her dad is disabled so her mom is the sole breadwinner of the family. Given that her mom does not earn a high income, the family experienced financial constraints that sometimes impacted her school life.
Yet, Sattaur did not choose to do only the minimum required four subjects – English, Science, Mathematics, and Social Studies. She opted to read for Principles of Accounts, Principles of Business, Office Administration, English Literature, Economics, Electronic Document and Preparation Management as well. Sattaur secured grade ones in all subjects except Social Studies and Economics for which she was graded twos.
Sattaur, who lives in Alexander Village, admitted that her journey was no walk in the park but she was able to consistently maintain good grades. As a result, the young girl secured financial assistance from the Government of Guyana to pay for her subjects.
She recalled having limited access to the internet which is essential for research in this era. "It was indeed challenging but I have to be thankful for the assistance I got from my parents and teachers."
Though she is eager to further her studies, Sattaur has decided to take a break. The plan is to work for a year, help ease the financial strain her family is under, and simultaneously save for her studies. Sattaur said that she plans to save monthly in a fixed deposit account.
The young optimist has already sent out a few applications. However, she has to wait until she becomes 17 before she can actually begin work. Fortunately, Sattaur will become 17 at the end of this month.
Asked how she intends to ensure that the joys of financial independence do not hamper her plans to return to school, Sattaur said that she believes her passion to attain her dreams will keep her on the right track. The teen said that she wants to own an insurance company. She understands that to be successful at that, she needs the necessary education and experience. Therefore, she has to return to school whether full-time or part-time.
Guyana Standard spoke briefly with Sattaur about advice she would want to give to others in similar circumstances. She said she would simply encourage them to look back at what they have been through and even the struggles of their parents and understand that the change can start with you. Sattaur explained that for her, continuing along that path was not an option. Therefore, she resolved to make the right choices and endure the sacrifices that come along just so she can up the chances of that life for her future children being different.
Sattaur is the second-best performing student for her school. The best Graduating student for Brickdam Secondary this year is Dwamacy Griffith who obtained nine grade ones and one grade two. Notably, the school secured 100% passes in English and 81.88% in Mathematics. The overall pass percentage of the school is 90.2% with grades 1 to 3 and 97 % with Grades 1 to 4.
The Headteacher, Mrs. Shandrina Welcome-Lee, told Guyana Standard, "I am extremely proud of all the students of the school. Sattaur stands out because she is representative of students of Brickdam Secondary School, both pass and present, who would have been faced with many different obstacles and problems in their lives but succeeded nevertheless. These are the students who are the epitome of what it truly means to be a 'Brickdamian'- The embodiment of resilience, strength and intelligence."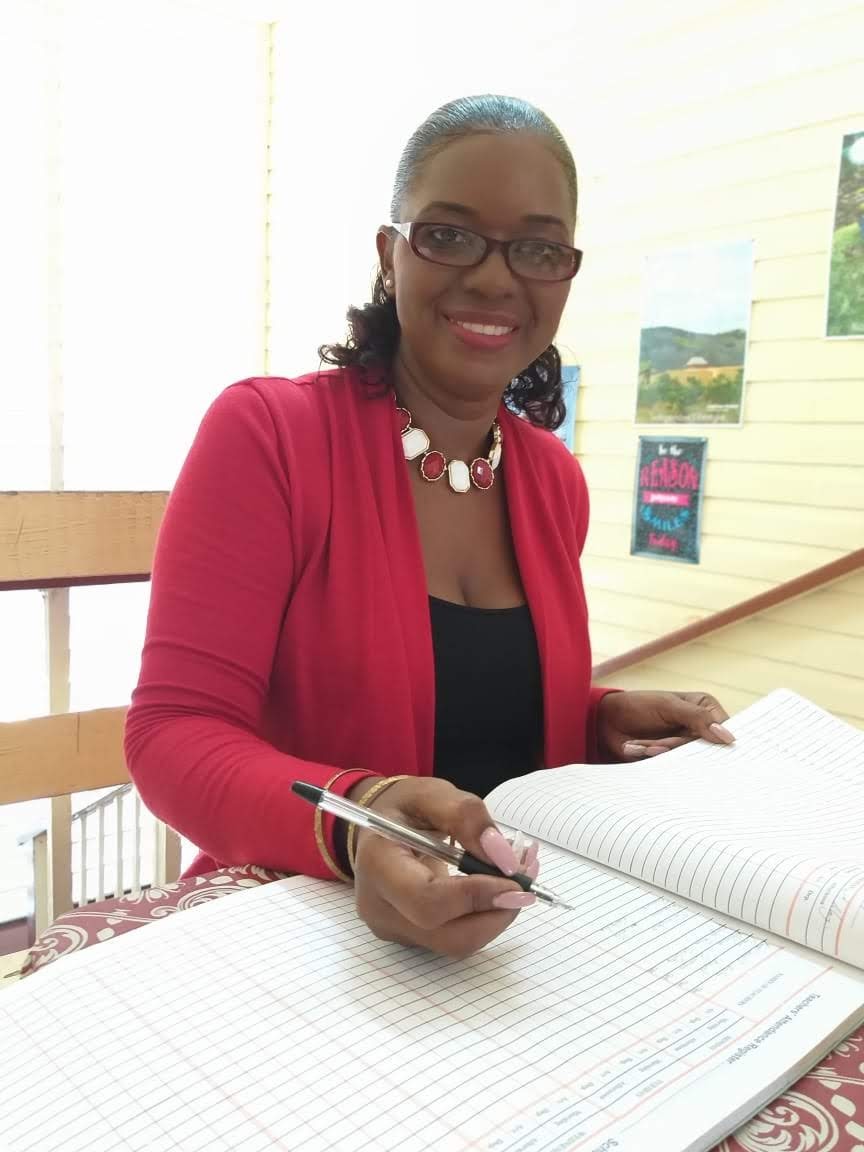 She continued, "As a school, we are very thankful. We are thankful for the support we receive year-round from our stakeholders like the Ministry of Education, the Board of Governors, the PTA our adoption agency GNSC, The Guyana Police Force, residents of the East La Penitence community and so many others. Without them, achieving all that we have would have been more difficult or impossible."