The Guyana Police Force (GPF) is refuting allegations made by Attorney-at-law, James Bond that he was asked to take a lie detector test while in police custody.
Bond, a Member of the People's National Congress Reform (PNCR), was taken into Police custody today as the investigations into the alleged land giveaways under the former Government continues.
In a Facebook post earlier today, Bond wrote:
"HAPPENING NOW: I've been taken into police custody for questioning at CID Headquarters. I've been asked to take a lie detector test surrounding the allegations made against me by Mr Eddie Doolall and Mr Avlon Jagnanan.I am currently cooperating with the police."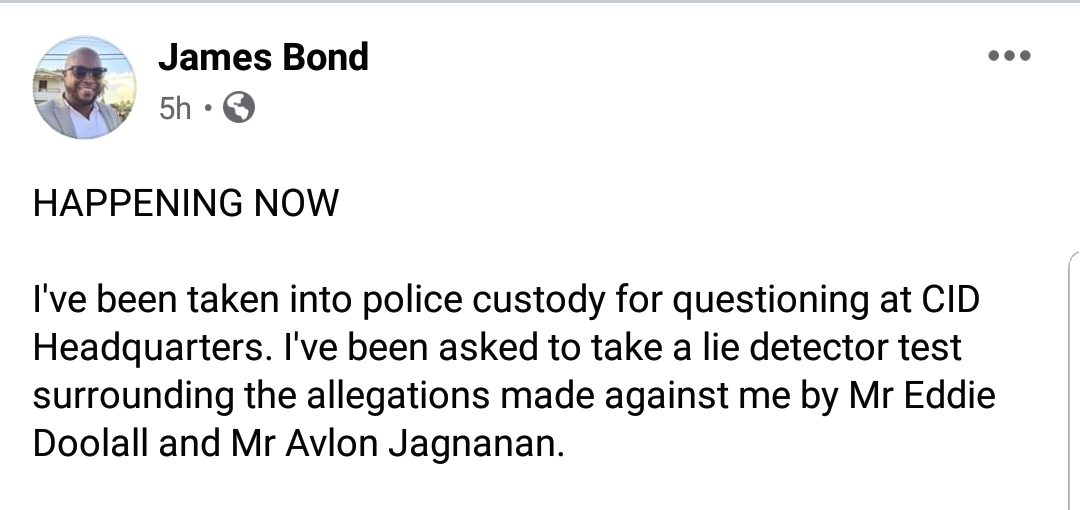 The GPF, minutes ago issued a statement saying Bond was arrested in connection with an ongoing investigation; he remains in custody; and at no time was he asked to submit to a polygraph test or as described by the post, a "lie detector test".
The force says that it has no intention to make any such request.