Guyana's President, Dr Irfaan Ali has given his commitment to working with the Surinamese government to bolster bilateral trade, and to preserve democratic norms and values. He made this comment and more in his congratulatory message at the Extraordinary Sitting of the National Assembly of the Republic Of Suriname, on the occasion of the country's 45th Independence Anniversary.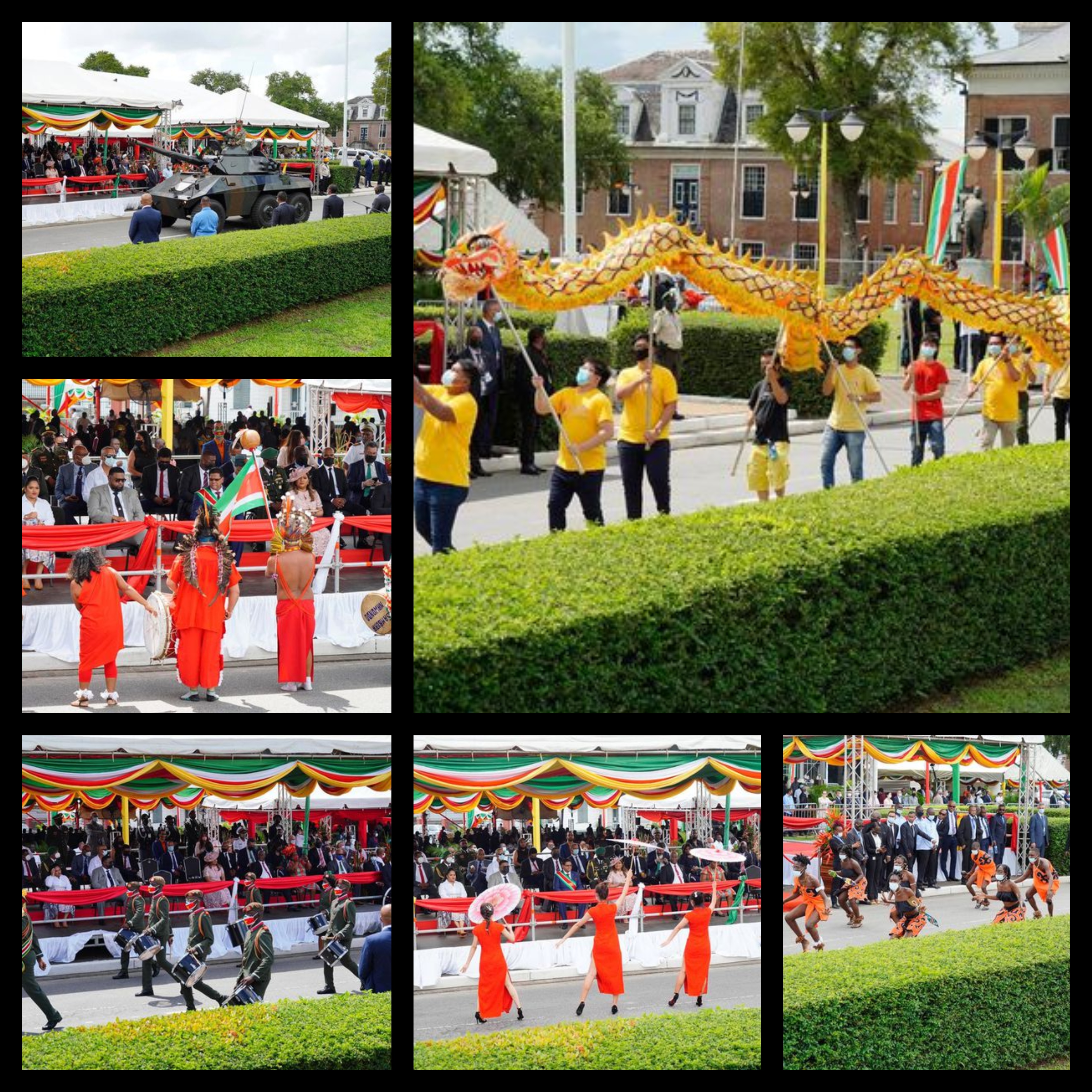 President Ali said that both Guyana and Suriname held elections this year, and that both governments were elected. This, he said, is a reminder that democracy "remains the strongest ally for development", because it allows electorates to choose their governments, and to hold them accountable.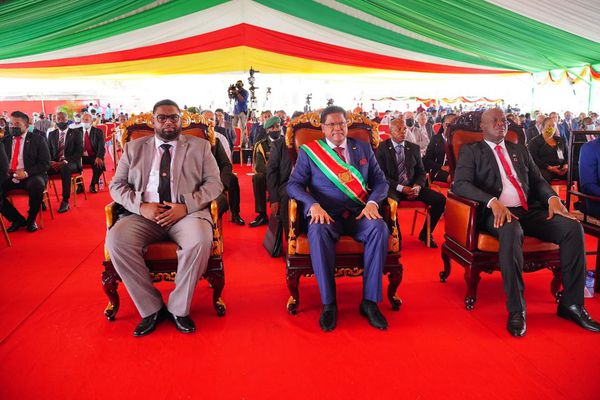 "Guyana looks forward to working with Suriname to ensure greater respect for democratic norms and values. Democracy helps to unlock the latent potential of our economies and to boost investor confidence. Indeed, Guyana and Suriname are totally perched to benefit from accelerated growth and development, not only through the exploitation of our natural resources but through the abundant potential that lies in Agriculture, value-added, tourism and expanded trade. The attention these resources now attract should make all of us even more thankful for the achievement of political Independence. Investors and entrepreneurs are now knocking at our doors, more eager than ever to do business," he said.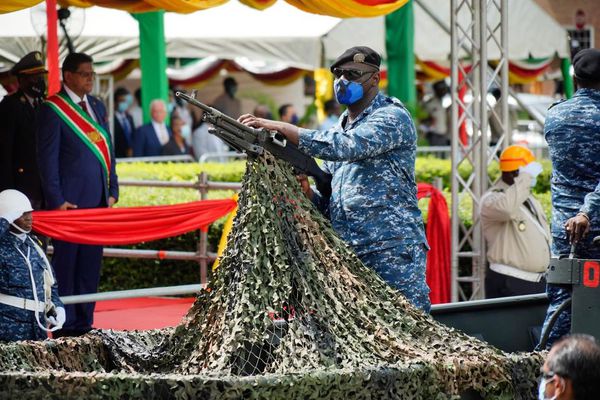 Ali pledge the solidarity of his government with the people of Suriname and committed to working to ensure enhanced cooperation for mutual benefit. He told the House that the future of Guyana's economy is intertwined with that of Suriname and opined that both countries "seize this special period to strengthen our bilateral relations".
He added: "We have a golden opportunity to begin to dismantle the impediments through bilateral trade – especially if there are no legal obstructions. We should take advantage of both the synergies and complementarities of our economies to deepen economic and social integration. Guyana and Suriname are also part of the Caribbean Community. The 45th Anniversary of the Republic of Suriname comes at a time for both states to take the lead in demonstrating the efficacy of regional integration. Together we can meet and fulfill a great proportion of the food needs within the Caribbean Community."
DEDICATED PATHWAY
As Suriname celebrates and enters into the 46th year of its independence and as Guyana prepares to celebrate its 55th year of independence next year, Ali said that both countries should create a dedicated pathway that would deepen economic and social cooperation.
"My government is prepared to exert its energies in working with the government of Suriname on the creation of such a plan," he said. In closing, Ali congratulated the President of the Republic of Suriname, Chan Santokhi, his government and the people of Suriname.
"[O]n this auspicious celebration of the Republic of Suriname's 45th Independence Anniversary. I pray that God will continue to bring the people of Suriname together, bring you in peace and continue to allow prosperity and democracy to flourish in this beautiful land of yours. On behalf of the Government and people of Guyana, I wish Suriname continued peace and prosperity in the years ahead. Happy Independence Anniversary! May God bless all of the people and all of you here today and your families."