By: Shemar Alleyne
A mother of five who was struck down by a speeding car along the Timehri Public Road, East Bank Demerara (EBD), on November 2, is clinging to life after undergoing two surgeries.
The injured woman has been identified as 29-year-old Michelle Andries of Alliance Road, Timehri. The accident occurred at about 21:00hrs on the day in question.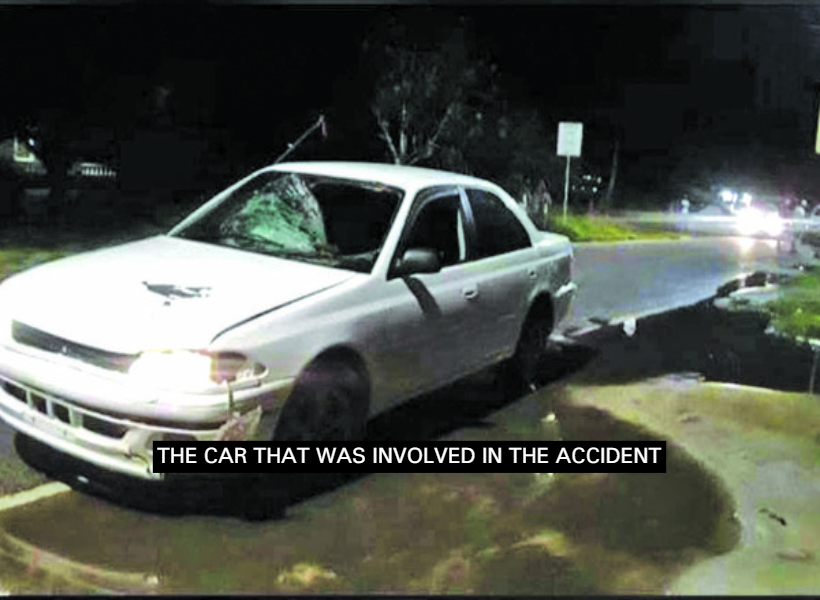 According to reports, the mother of five went to Soesdyke, EBD, to purchase groceries, and while heading home, she was struck down by an alleged speeding white Carina 212 motor car.
Reports are that the driver fled the scene without rendering assistance to the woman who was left lying on the roadway. Nevertheless, she was picked up in an unconscious state and rushed to the hospital.
The woman's distraught mother, Natasha Williams, during a telephone interview with Guyana Standard, relayed that her daughter is required to undergo three surgeries.
The first surgery was for her head after she received severe head injuries during the accident. Yesterday, doctors at the Georgetown Public Hospital Corporation (GPHC) completed the second surgery, which was for her spine, and a hip surgery is due soon.
Following the accident, the car implicated in the accident was impounded, but Williams asserted that the suspect uplifted his vehicle and is "back in business."
"The man repaired the car, and it is back on the road, and he has a business at the airport, and he is back into business. But what the police are saying is that they cannot hold him for over 72 hours, so he is back on the road."
Williams added that "What she said is that the police visited her and told her that he (the driver) wants to visit her to come to an agreement."
The grieving mother, who fought hard to hold back tears, recalled that her daughter had experienced a seizure a few nights ago since she has a hole in her heart.
According to Williams, the news of the accident came as a shock to her and she is broken her into a thousand pieces.
"It is three weeks now, and right now, I am not even myself; I am wasted away. I know she is a vegetable because she is bleeding in her head, she has a hole in her heart, her leg broke, and the other surgery she is going to do is the hip," Williams concluded.
Calls to Regional Police Commander, Senior Superintendent Linden Isles proved futile.