A taxi driver who is accused of gunning down a building contractor, was today slapped with a murder charge.
28-year-old Kacey Heyliger of 42 Shell Road Kitty, Georgetown was hauled before Chief Magistrate Ann McLennan in the Georgetown Magistrates' Court.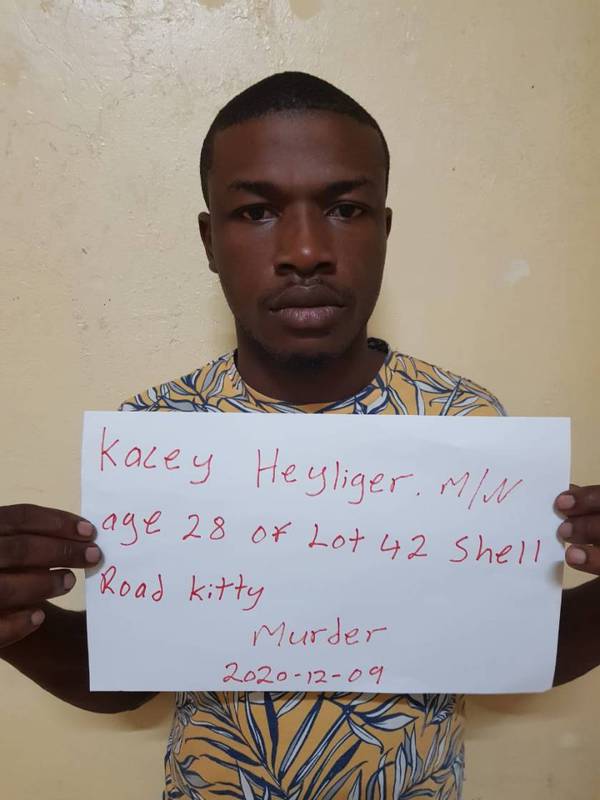 He was not required to plead to the indictable charge which alleged that on December 7, 2020, at Garnett Street, Kitty, Georgetown, he murdered Peter Gonsalves in the course or furtherance of a robbery.
The accused was represented by attorney-at-law Dexter Todd. Chief Magistrate McLennan remanded Heyliger to prison until January 11, 2021.
Gonsalves of Pere Street Kitty was killed on December 7, 2020, at about 21:45 hrs on Garnett Street, Newtown, Kitty.
Guyana Standard had reported that Gonsalves was riding his motorcycle on Vlissengen Road, and while in the vicinity of Red Bar on Garnett Street, the men rode up and opened fire, hitting the man.
Gonsalves then fell to the ground, while one of the bandits picked up the dead man's motorcycle and made good their escape.
When paramedics arrived on the scene, they pronounced the elderly man dead.
Heyliger was charged with the 2018 murder of America Street, Georgetown money changer Shawn Nurse called 'Fabulous'.
Following a Preliminary Inquiry in the Magistrates' Courts, the charge against him was discharged due to insufficient evidence.