Chief Justice (ag) Roxane George- Wiltshire will rule on January 27, 2021, in the case brought before her by Attorney-at-Law Darren Ward challenging the deportation of 26 Haitian nationals.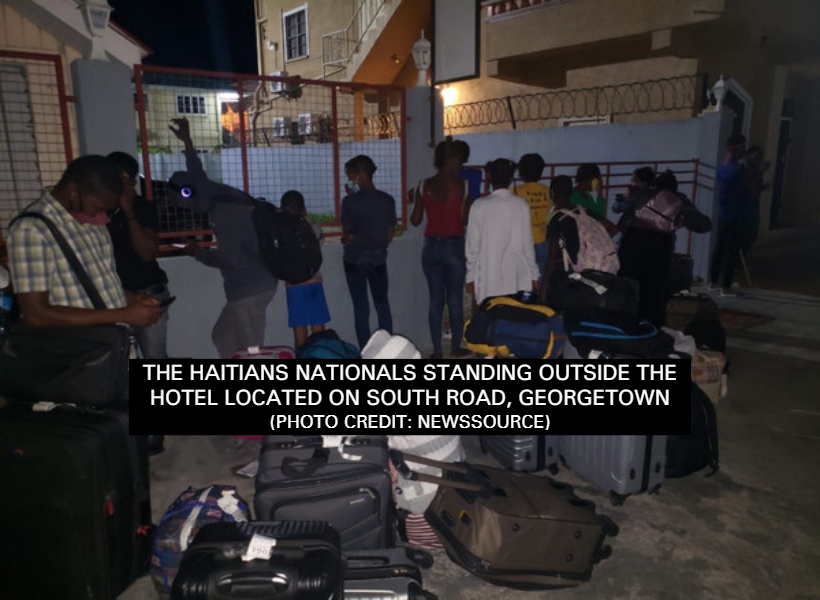 During today's hearing, Ward explained that he was unprepared as the time was too short to gather all "evidence."
On the other hand, Attorney General and Minister of Legal Affairs Anil Nandlall asked for the case to be dismissed since he believes that the nationals have left Guyana.
The AG informed the court that he had dispatched a letter to Wade requesting the nationals' whereabouts. But attorney Wade in response said that he received the letter a few minutes prior to the hearing.
Despite this, Justice George- Wiltshire noted that she would proceed with the case given that it deals with serious constitutional concerns.
The Haitian nationals arrived in Guyana on November 7, 2020, and were subsequently apprehended by a contingent of police officers under arms and taken into custody at the Criminal Investigative Department (CID) Headquarters.
This publication understands that after the foreign nationals arrived in Guyana, they reportedly lied to immigration officers about where they would be staying – this is a violation of the immigration laws.
On December 2, 2020, Magistrate Sherdel Isaacs-Marcus at the Georgetown Magistrates' Court issued a deportation order after the Attorney General's Chambers was expected to respond to a motion filed by Wade on behalf of the Association of Haitian Nationals in Guyana. The motion sought to get the Government to haul the Haitians before the court.
As a result, Wade moved to the High Court, challenging the deportation order. He contended that Magistrate Isaacs-Marcus's order is arbitrary and in violation of the Haitians' fundamental rights.
The Chief Justice on December 3 issued a conservatory order suspending the deportation of 26 Haitian nationals, who were in "protective custody" at the Hugo Chavez Centre for Rehabilitation and Reintegration at Onverwagt, Region Five.