Even as the COVID-19 pandemic continues to cast a shadow of doubt on how soon the industry is likely to recover, its unprecedented effects have still not been able to eclipse the attractiveness of Guyana's world-class oil finds. If nothing more, it has served to place into the spotlight, how unique and privileged the new producer's reservoirs are. Highlighting this in recent times was Hess Corporation's Chief Operating Officer (COO), Greg Hill.
The official was quick to note that one of the eye-catching characteristics of the Stabroek Block is its sheer scale and size. In this regard, he noted that the offshore concession is 6.6 million acres, which is equivalent in size to 1,150 Gulf of Mexico blocks. Hill was keen to remind participants that the Stabroek Block consortium which includes ExxonMobil and CNOOC/NEXEN has drilled 20 prospects and made 18 discoveries which contain approximately 9 billion barrels of recoverable oil and gas resources, with multi-billion barrels of exploration potential remaining.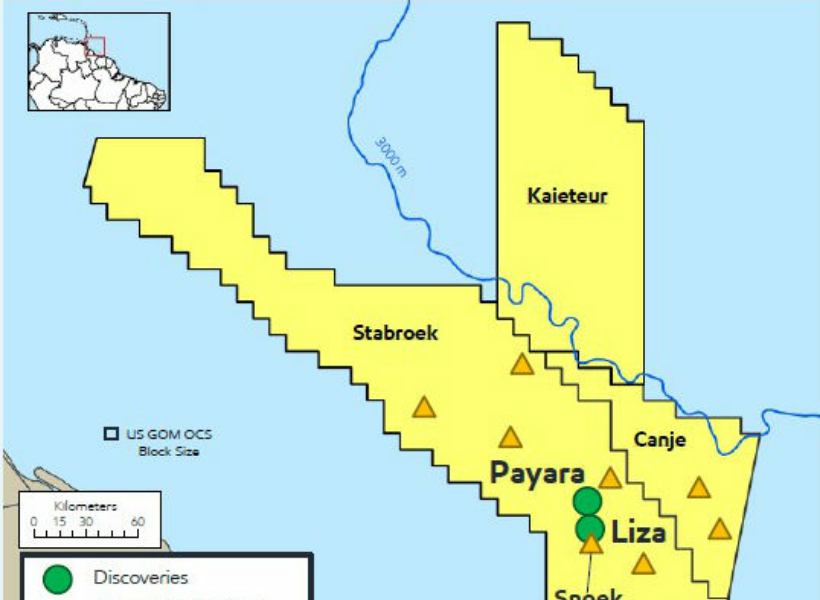 Further to this, Hill noted that the Stabroek concession holds a first-class reservoir quality with exceptional permeability and porosity which have resulted in high flow rate wells and high recovery factors. Hill pointed out that the reservoirs are shallow and allow the partners to drill wells in a fraction of the time and the cost of other deepwater basins.
In addition to this, the Chief Operating Officer stated that the block comes with a Production Sharing Contract that carries a competitive cost recovery mechanism, and with development occurring at the bottom of the offshore cost cycle.
Hess also noted that having ExxonMobil, arguably the best project manager in the world for this type of development greatly reduces execution risk. Hill said, too, that having the first three developments (Liza 1, 2 and Payara) have industry-leading Brent breakeven prices of between US$25 and US$35 per barrel is also a major plus.
For all these reasons and more, the COO categorically stated that Guyana will create extraordinary long-term value for shareholders and its citizens.