Senior Magistrate Alex Moore has filed an appeal against a recent judgment by Justice Navindra Singh, in which he dismissed a $50 million lawsuit against Director of Public Prosecutions (DPP) Senior Counsel Shalimar Ali-Hack.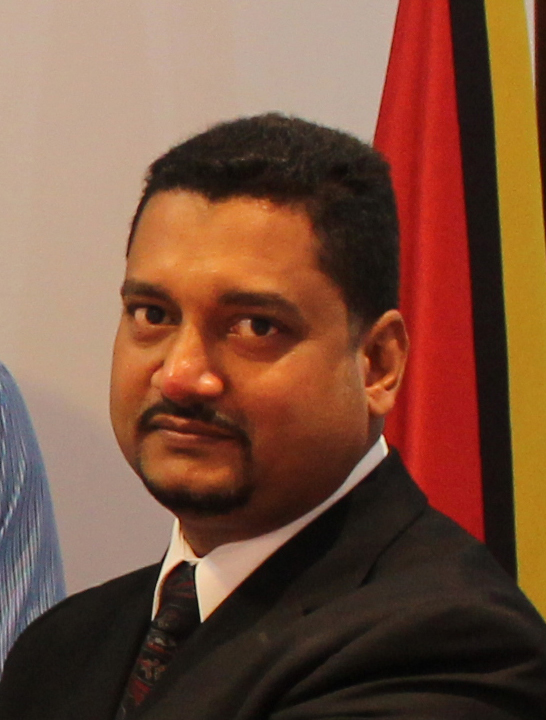 In July 2020, Magistrate Moore, through his Attorney-at-Law Arudranauth Gossai, filed a defamation lawsuit against Ali-Hack from a letter which was sent to the Acting Chancellor of the Judiciary, Yonette Cummings Edwards, and Acting Chief Justice, Roxane George.
The letter was captioned: "Re: Conduct of Magistrate Alex Moore in the charge of the Police vs. Marcus Bisram for the offence of murder, Contrary to Common Law."
According to the Magistrate, the letter contained the word "malice" before he took up duties in Berbice. He said that Ali-Hack made false statements of him when he was a sitting Magistrate at the Sparendaam Court.
In fact, he said that the Police Commissioner was requested to send all files from his court to the Ali-Hack since "he is doing things that he has no authority to do."
Moreover, Magistrate Moore had outlined that the DPP is said to have wrongly accused him of dismissing cases even though the majority of witnesses were present.
He also noted that the DPP claimed that he was abusing his powers by instituting fines instead of imprisonment.
Concerning the letter referencing "Marcus Bisram," DPP's Ali-Hack has been pushing to have Bisram committed to stand trial for the murder of carpenter Fayaz Narinedatt.
In response, the DPP in August asked the High Court to strike out the lawsuit since it bears no reasonable ground.
Ali-Hack, through Senior Counsel Robin Stoby, Senior Counsel Jamela Ali and former Solicitor General Kim Kyte-Thomas, contended that the case is an abuse of the court process, scandalous, vexatious, and frivolous.
The DPP further contended that Magistrate Moore sued her in her personal capacity, instead of in her office as Director of Public Prosecutions.
Among other things, the DPP said, her report to the Chancellor, who is also Chairman of the Judicial Service Commission, contained allegations of misconduct against Magistrate Moore, in his professional responsibility and not in his private capacity and were capable of being investigated by the Chancellor to invoke the disciplinary procedures set out in the Judicial Service Commission Rules.
It is against this background that Justice Singh, in his judgment, upheld the DPP's argument. Justice Singh noted that the provisions of Articles 116 and 232 of the Constitution establish that the DPP is a public officer.
Justice Singh also ordered that Magistrate Moore pay the DPP $200,000 in court costs on or before December 24, 2020.
Dissatisfied with the ruling, Magistrate Moore has now moved to the Full Court appealing the judgment.
Among other things, he is asking that Justice Singh's entire decision be set aside and that the matter be reinstated in the High Court to take its ordinary course under the Civil Procedure Rules 2016.