A 47-year-old Taxi driver was killed in the wee hours of this morning after he lost control of his motorcar at the Soesdyke/Linden Highway junction.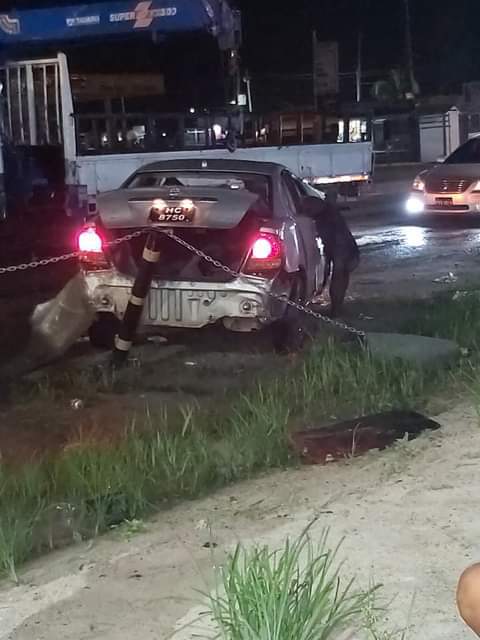 Dead is Lester Williams of 466 Kuru Kururu, Soesdyke, Linden Highway. The accident occurred at about 02:00hrs.
Reports are that the father of four was driving motorcar HC 8750 north along the western side of the Soesdyke Public Road, allegedly at a fast rate of speed when he lost control and collided with a koker. The vehicle toppled several times before slamming into a parked truck.
As a result, Williams was pronounced dead at the scene, and his body was later transported to the Lyken's Funeral Home.