While it is a well-known fact that the skin is our largest organ, most individuals still pay little to no attention to how they nourish this protective shield transdermally. In fact, little consideration is ever given to the potentially damaging effects of the toxic or harsh chemicals lurking in our everyday soaps.
Aware that the Guyanese market is proliferated with such caustic products veiled by strong floral scents, SACH Soaps has emerged as an answer to the prayers of men and women who have been yearning for soaps and other skincare products that truly deliver all the nourishing goodness our skin needs.
At SACH Soaps, customers can choose from a range of deluxe soap bars that are handmade with love and nature's ultra-moisturizing ingredients such as aloe, goat milk, avocado, and dead sea mud. Though the company may be one year and seven months old, the line of SACH products which also includes facial oils, toners and bars; body bars and scrubs; hand and foot balms; along with essential loofahs, cloths, and brushes, are already a triple threat to the market with its chic packaging, heavenly scents, and growing track record for gently cleansing, moisturizing, and reviving one's skin.

The young visionary behind this company is Deirdre Campbell. During an exclusive interview with Guyana Standard, this Goddess of Luxurious Skincare products was keen to note that prior to the birth of her company, she always knew that her career path would be one that allows her to be her own boss and provide an uncensored space for her creativity to truly manifest itself.
It is for this reason that the former Bishops' High School Student pursued Business Management at Nations University. Unfortunately, her ascension on the ladder of academic studies would stop short as financial constraints left her facing a life-altering question at the age of 21—Should I invest my humble savings in my studies and continue to work on the side or do I use it to start the journey to owning my own business?
With an admirable amount of bravery, Deirdre chose the latter. She toyed with several business ideas before opting to channel her attention and energies on honing her peculiar obsession with soaps and combining that with her penchant for putting items together in a classy fashion. The 23-year-old intimated that vision for the company saw careful thought for one year before starting in 2019 where she introduced some of her products to the local market via her cousin's store. It was in July 2020, that Deirdre decided that it was time to have her own space that would serve as the home for SACH, which is a clipped part of her middle name, "Sacha".
Though handmade soaps with natural ingredients were not even a fad back in 2019, the Aries belle whose belief in her creative intuition holds a beauty of its own, confidently stated that she knew she would make it in the niche market.
The humble entrepreneur who grew up in Kitty said, "With this company, I wanted to give my customers something that is nourishing for their skin and essentially help them with skin issues because I've had them, not ache in particular…, but it was pretty annoying. And I have seen how issues with someone's skin can affect their confidence."
"So with my brand, I offer products that have natural ingredients, and they are really safe and nourishing for the skin."
While the popularity of her brand that carries 15 soaps for men and women grows by the day, Deirdre believes that her customers have also come to know and love the "personal touch" she consistently delivers. In this regard, the businesswoman intimated that she takes building relationships with her clients seriously, adding that she takes the time to understand their skincare needs. Additionally, Deirdre made it pellucid that she is always frank with customers about what skincare issues her product can or cannot address.
"This is not about sales for us; this is about helping Guyanese men and women. I have maintained that component from the beginning," the passionate creator stated.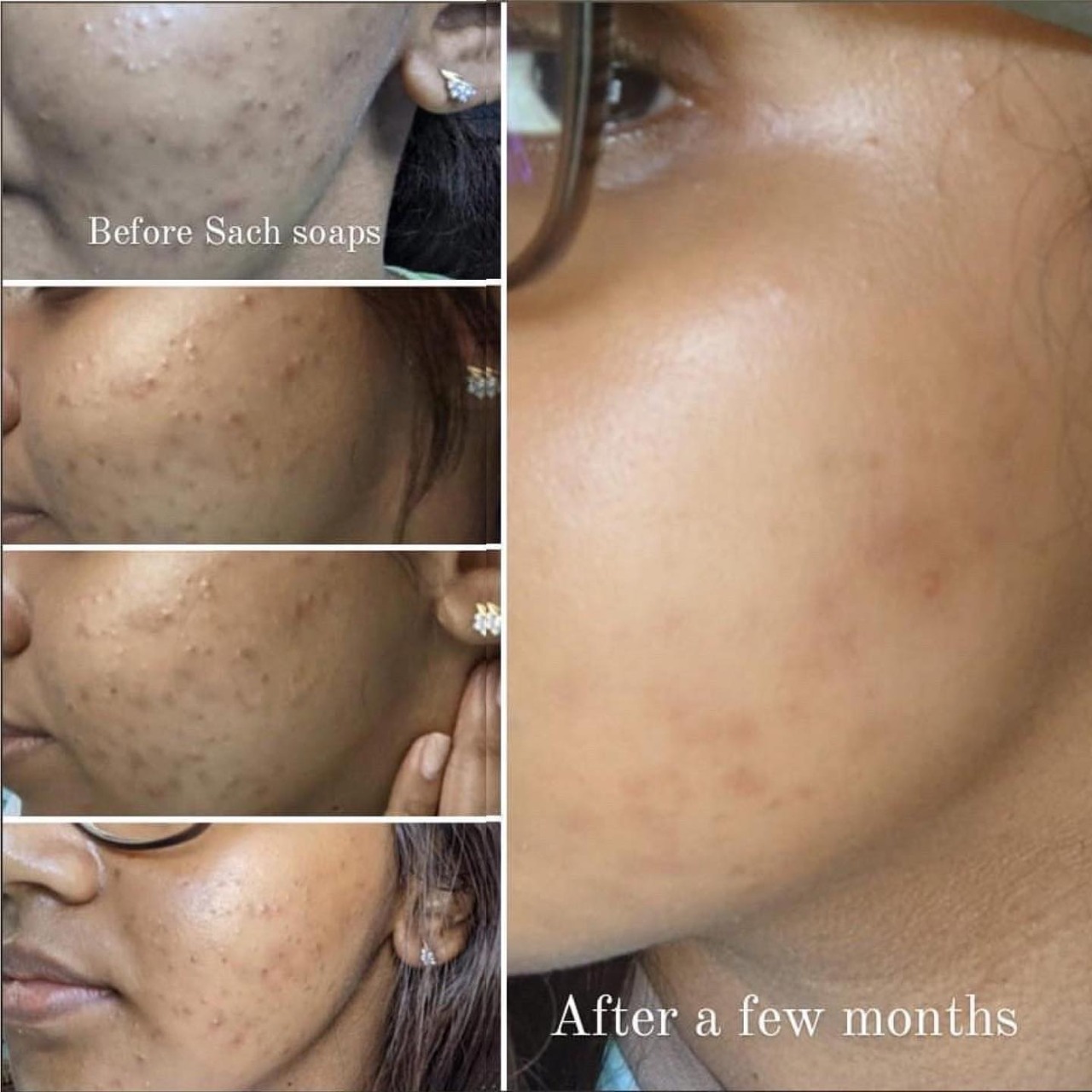 Further to this, the 23-year-old noted that the foregoing attributes along with the quality of her products allowed her to maintain her success in spite of being hit by the effects of the COVID-19 pandemic. In fact, the only challenge she faced was getting shipments for her products in a timely manner. The astute businesswoman overflowed with praise for her loyal customers who continue to flood SACH Soaps Facebook and Instagram pages with hundreds of testimonials of proven results.
She was keen to note however that behind the success she has achieved thus far with her business, is the support of her mom Shirley Cheong and the two illustrious young women on her SACH team, Sahyra Lewis and Chanté Rollox.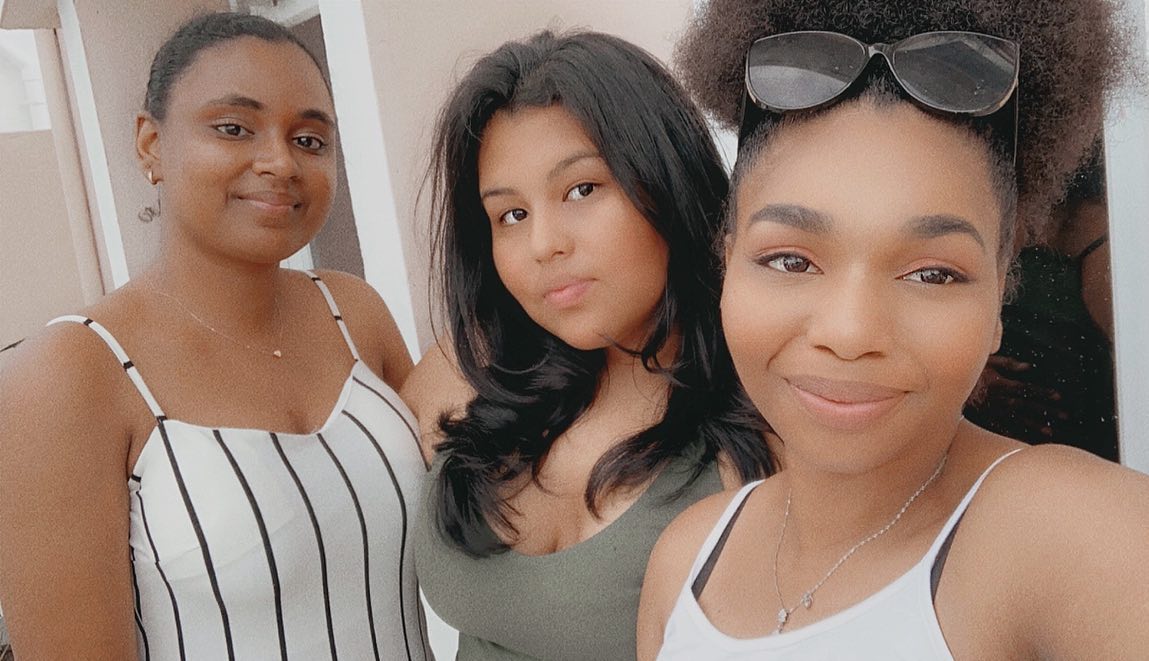 As she reflects on the life-altering question she faced two years ago, Deirdre expressed that she no regrets about the path she's chosen while adding that she remains motivated on a daily basis by the support and love she receives from the patrons of her ever-growing  SACH family.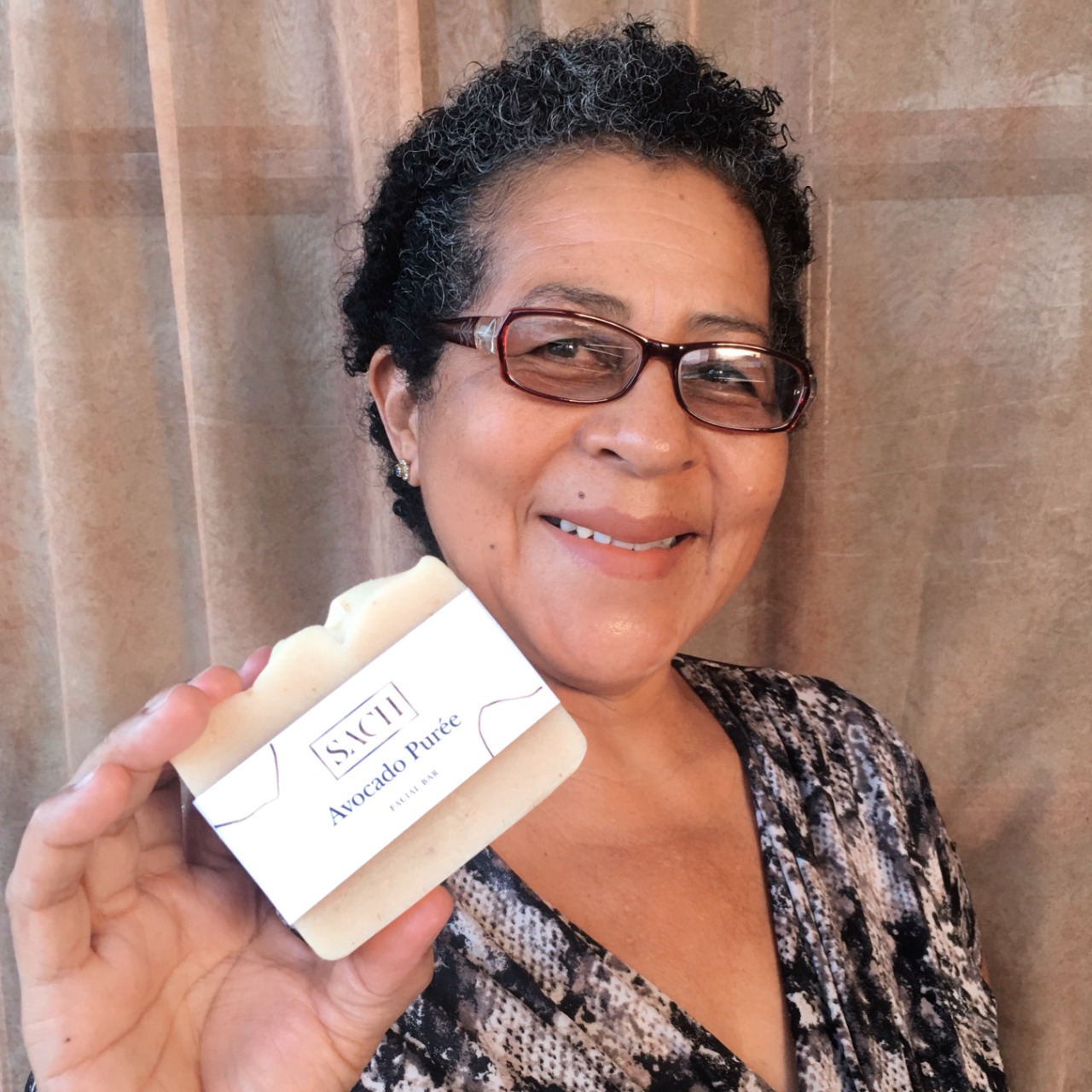 In the next two to three years, she envisions expanding her brand and collaborating with other small businesses to provide a one-stop shopping experience for skincare.
At this pace, one can safely conclude that it's only up from here for this creative and driven entrepreneur.
If you're desirous of trying the SACH products, you can make contact with one of the team members via 6112465.