Ralph Jones, the father of Mazaruni Prison escapee, Rayon Jones, has told investigators that he assisted his son and three other convicts in their getaway plan when they visited his Bartica home on Tuesday.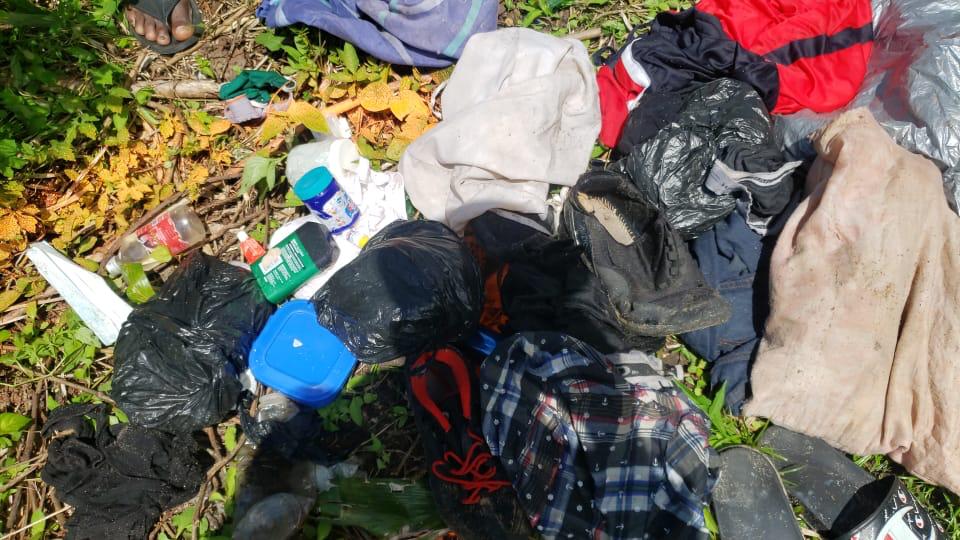 Jones, while being interrogated, disclosed that after his son escaped from the Mazaruni Prison he contacted him by telephone sometime after 21:00hrsand informed of his actions. Ralph Jones further admitted that sometime after 01:00hrsthe following day, all four of the escapees showed up at his house where he provided each of them with a change of clothing. He in turn collected the clothes that they were wearing and dumped them in an alleyway aback his house in Fourth Avenue Bartica.
Earlier today, police ranks went to the location disclosed where they found a white 'salt bag' that contained the following items: clothing, footwear, deodorant, topes, pillow and pillow-cases, along with a bottle of Red Star rub, a toothbrush, and a food bowl. The three other escapees have been identified as ImranRamsaywack, Kenrick Lyte, and Samuel Gouveia. Ramsaywack was found guilty of murder as was Lyte. Jones was sentenced for manslaughter and Gouveia was in prison in relation to the said offense.
The Joint Services is continuing the search for the escapees and encourages all law-abiding citizens to report if they have seen any of the men to the nearest police station or call 455-2238, 455-2222, 455-2241,226-4585, 225-2700, 225-3650 or 911. All information will be treated with strict confidence, the police said.