Cognizant that the government has come under heavy criticism for the flaring taking place offshore in the Stabroek Block, Minister of Natural Resources, Vickram Bharrat was keen to note this morning that every effort is being made to ensure future projects are not plagued by the same issue.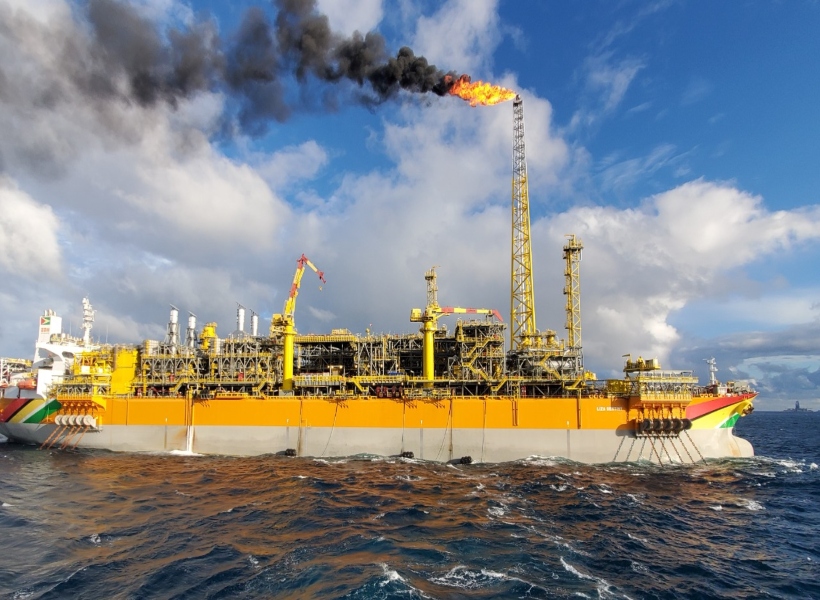 Guyana Standard would have reported that ExxonMobil via its subsidiary, Esso Exploration and Production Guyana Limited (EEPGL) is currently flaring 16 million cubic feet of gas per day since January month end due to the gas compressor system for the Liza Destiny malfunctioning again. Faults with the equipment were first detected in December, 2019 which led to a year of flaring. The matter was said to be fixed in late December 2020 but more mechanical issues were experienced with the gas compressor's seal which is currently under repairs in Germany.
During the signing of a Memorandum of Understanding this morning at Duke Lodge between the Guyana Marine Conservation Society and Environmental Management Consultants, Bharrat who was there as the keynote speaker, said the government condemns what is going on offshore at the Liza Phase One Project. He said that the Ministry is working daily with EEPGL to ensure that the issue is fixed properly to prevent a recurrence. He added, "We have also sought to engage EEPGL to ensure future FPSOs (Floating Production Storage and Offloading vessels) such as Liza Unity and Prosperity don't have the same manufacturing defect."
In its latest update on the compressor, EEPGL has said that testing of the Flash Gas Compressor has begun after it was safely and successfully installed on the test bench at the MAN Energy Solutions workshop in Germany over the weekend. This news agency understands that the technical team also plans to progress modification of the discharge silencer simultaneously while following an evaluation and assessment to determine the scope of required repairs.
It was further noted that the repair process remains on track for re-installment of the compressor in the coming weeks. In the meantime, EEPGL said it continues to take all necessary precautions to keep the flare as low as safely possible as it seeks to maintain a balance between steady production and appropriate environmental considerations.