A. Mazaharally and Sons Limited (AMSL) says that it has caught illegal loggers "rampaging" its Buckhall concession following a routine boundary surveillance exercise earlier this week.
The company said that it unearthed a stash of illegally harvested logs and lumber in one of its logging blocks.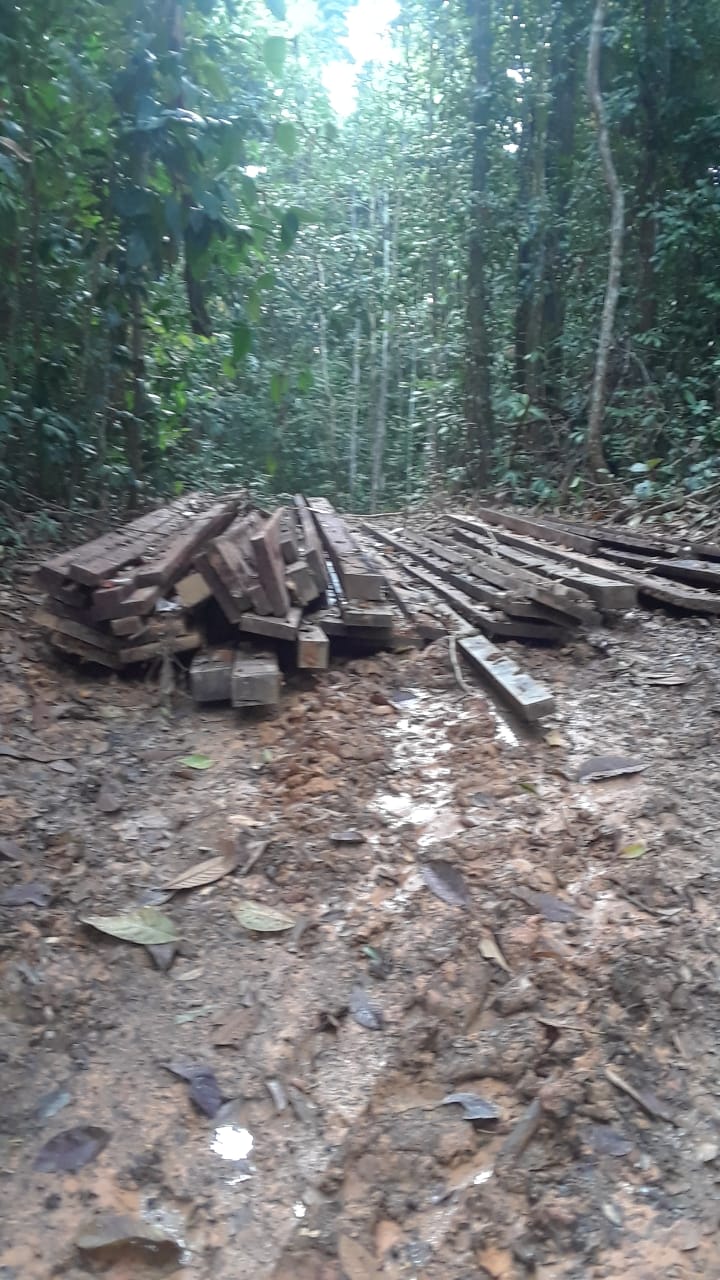 "The company's surveillance team returned to the block with GFC Officers from Buckhall when a group of illegal loggers was caught red-handed in the act. They used chainsaws to illegally fell and rip large amounts of high-value purpleheart logs into lumber, then used tractors and trailers to transport out the lumber from the area to market," the company reported.
According to Ganesh Singh, who is the company's Operations Manager, a team from his company was dispatched to the area accompanied by Officers of the Guyana Police Force. He further confirmed that three persons involved in the illegal operation were detained and are assisting with the investigations.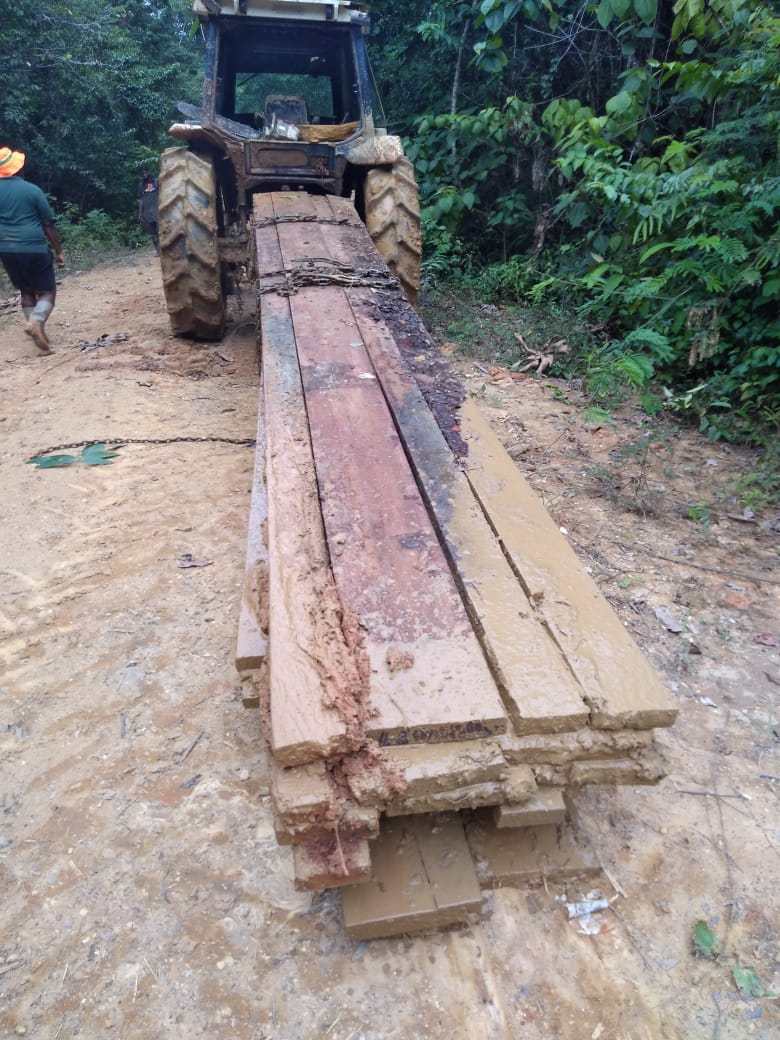 Singh was quick to point out that the mastermind, a known operative in illegal logging in the AMSL's concession for several years now, was finally caught and detained with all of his equipment (tractor, trailers, and chainsaws).
The equipment has been impounded at the 70KM Police Station Buckhall, Backdam.
As Singh explains, it is rather "bizarre" that the "mastermind", a holder of a State Forest Permission to legally carry out logging operations in his blocks, would resort to stealing logs from other concession holders.
Singh is calling on the Ministry of Natural Resources and the Guyana Forestry Commission to urgently address the issue, which he claims, has been ongoing for several years and has resulted in millions of dollars in revenue loss.