Opposition Chief Whip, Christopher Jones, and several other Members of Parliament (MP) have been  suspended from today's sitting of the House following protest action in the dome calling for the removal of a government minister from chamber business.
Jones, following the commencement of today's session of the consideration of budget estimates, stood and requested the removal of the Minister within the Office of the Prime Minister with responsibility for Public Affairs, Kwame McCoy. The minister is being accused of hitting Opposition MP, Tabitha Sarabo-Halley yesterday. An investigation has since been launched into the alleged attack.

In response to Jones' request, the House Speaker, Manzoor Nadir, said that for the removal of an MP, a "propper motion needs to be brought for that to occur. Immediately after, Coalition MPs stood up and began hitting their desks.The Speaker called on Jones three times to take his seat.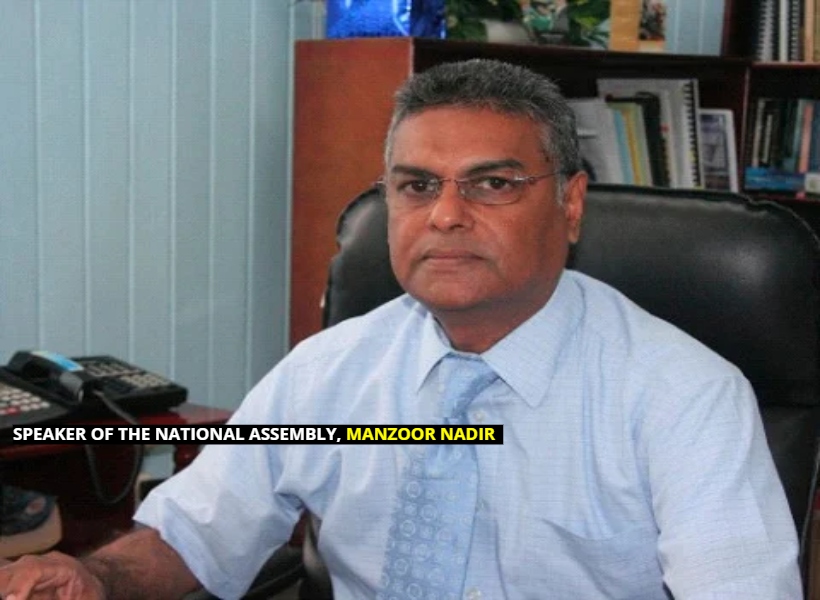 "You're going to be suspended for the rest of the sitting," the speaker ruled after Jones refused to take his seat.
Opposition MP, Sherod Duncan has confirmed that at least two other MPs have been suspended. They are Amanza Walton-Desir and Natasha Singh-Lewis.