The police is seeking the public's assistance in identifying the man whose picture is on a 'fake' identification card in a land transport scandal at Eccles, East Bank Demerara.
Earlier this month, Rohit Lall, an electrical engineer residing in Eccles, reported to the police that he was swindled of two plots of land positioned at Eccles for which he is the transported owner. Lall, 60, reported that last year March, he went to Eccles Ramsburg Neighbourhood Democratic Council (NDC) to pay his rates and taxes when he learned that both plots of land were transferred to Mohamed Wazir of 429 Fourth Street, Herstelling by way of Transport issued in 2017.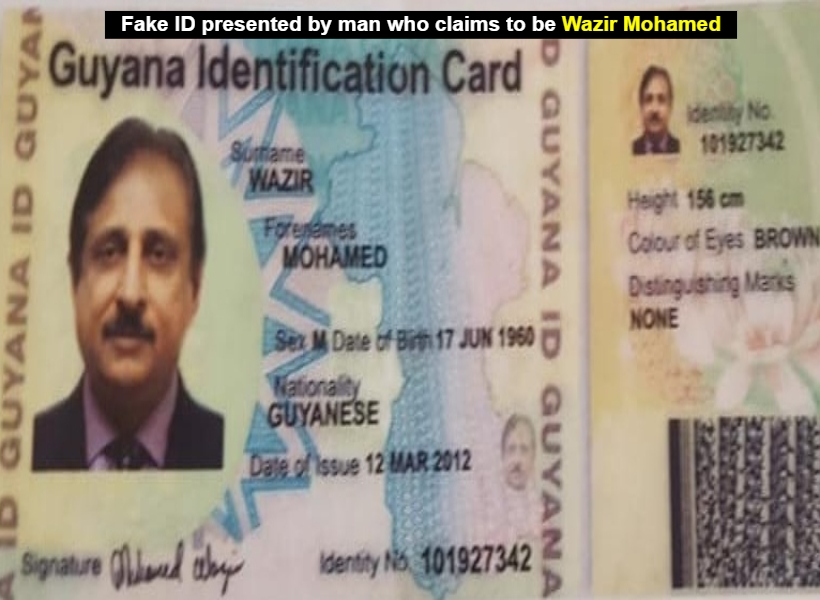 Lall later found out that the transport was effected as a result of a Court order granted by Justice Jaimarine Singh in 2008.
It was later discovered that the ID card used by Mohamed is fake as GECOM has no record of a Wazir Mohamed who bears the image of the man presented in that ID card.
The man is now being sought by police, and anyone with information that may lead to his arrest is asked to contact the police on telephone numbers 226-1389, 227-2128, 226-7476, 226-7065, 227-9271, 227-1611, 227-1149, 227-1270, 225-6940-9, 225-3650, 226-1928, 911 or the nearest police station.