Guyana has recorded 13 COVID-19 related deaths and over 500 new cases of the virus within a week.
The surveillance report of March 21 shows that the number of confirmed cases was 9,668, whereas, the report of March 28, indicates 10,182 – an increase of 514, or an average of 73 new infections per day.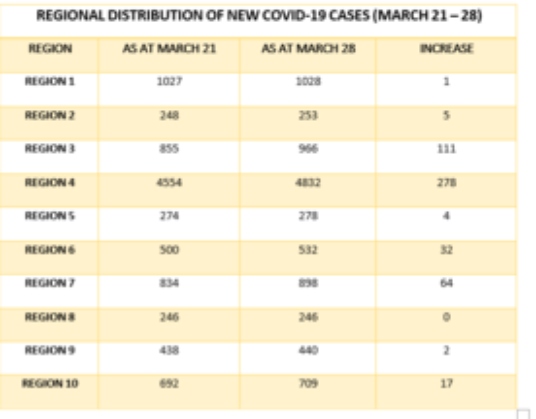 A total of 6,023 tests have been conducted, at a daily average of 860. Notably, out of every 100 tests conducted, about nine were positive.
During those seven days, 265 males and 249 females would have contracted the virus.
Also, an additional 110 persons were sent to home isolate.
Recoveries would have increased by 400 from March 21.