The North West Secondary School located at Mabaruma, Region One, went up in flames sometime around 22:10hrs last night.
Enquiries disclosed that Mark Knights, a security guard of Baranobo Hill, Mabaruma, North West District was on duty at the front gate when he heard three loud explosions which came from a room located on the second floor of the eastern side of the building. Upon checking, he saw the said room engulfed in flames.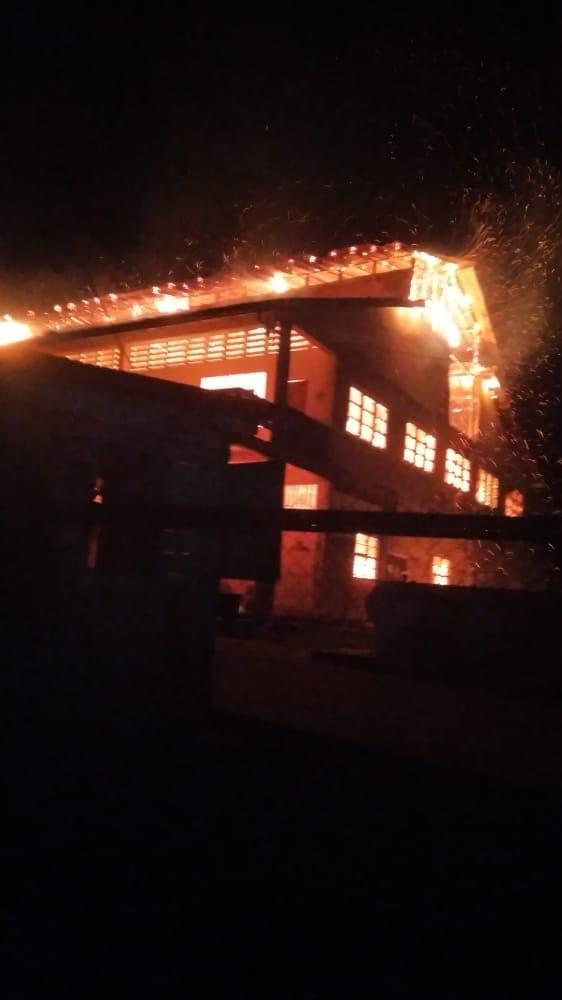 He made his way to the Mabaruma Police Station and lodged a report.
On arrival and with efforts from members of the Joint Services and the public, the fire was extinguished – but most of the building along with the aforementioned articles was damaged
.
Investigations are ongoing.