Today, the National Drainage and Irrigation (NDIA) signed a $261.7M contract with Castilho Engenharia Inc for works to be completed in Region 10.
Castilho has been contracted to carry out rehabilitation works on 18km of the Main Access Road at Ituni/Tacama, Region 10.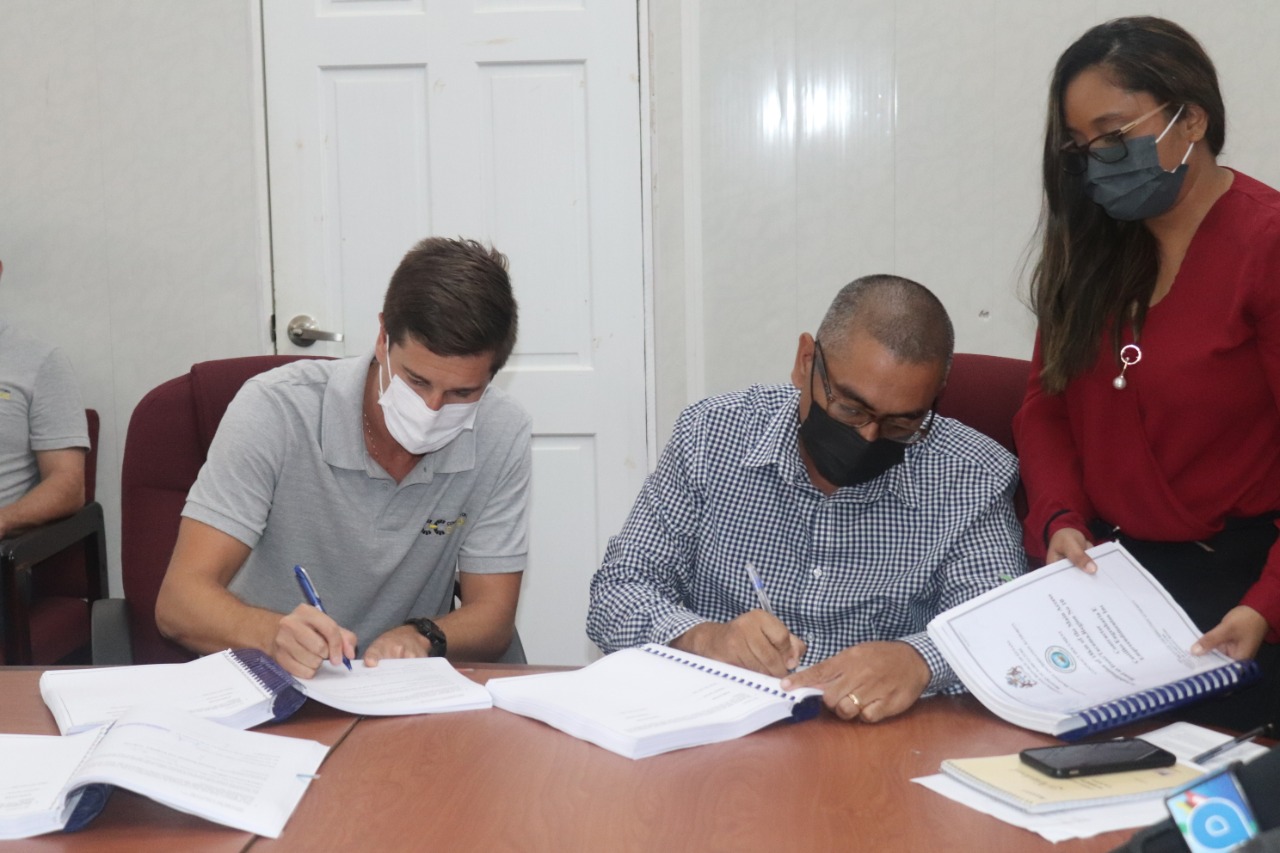 Rehabilitation of that stretch will allow for improved access to thousands of acres of farmlands. This will include the area where hundreds of acres are already being utilized for the cultivation of soya beans and corn.
Months ago, when he visited the corn and soya farm, Minister of Agriculture Zulfikar Mustapha had touted the project to be a transformative one and had pledged the government's support for infrastructure and other necessities. The rehabilitation of the road was among some of the infrastructural works promised.
Two other agencies falling under the Ministry of Agriculture also signed contracts today.
Guyana Sugar Corporation (GuySuCo) signed three contracts. One of the contracts was signed with Memores Enterprise for the extension of the sugar storage bond at Blairmont. That contract is to the tune of $82.9M.
GuySuCo also signed two contracts with Farm Supplies Ltd for the supply and delivery of a Motor Road Grader and a Vibratory Compactor Road Roller. These contacts are valued $13.8M and $16.1M respectively.
While the Guyana Marketing Corporation (GMC) signed two contracts for the supply and delivery of agro-processing equipment for Region 5 and 10.  The contracts were signed with Western Scientific Co. Ltd for $16.1M  and Meditron for $4.5M.
As usual, Minister Mustapha asked that contractors abide by the specification of the contacts; complete works on time, and make value for money their priority.