The Guyana Government is moving apace to heed the call for electoral reformation, more than one year after the highly contested and prickly March 2020 polls. With proposed changes to the Representation of the People Act (ROPA) targeting results delivery and increased punitive measures, the People's Progressive Party/Civic (PPP/C) administration is also hoping to make alterations to the electoral registration process. This was recently disclosed by the Attorney General and Minister of Legal Affairs, Anil Nandlall S.C.
The scope of proposed changes is unknown at this time, since a draft document containing those suggested amendments is being formulated with dissemination expected to commence shortly.
"I see many of the criticisms that are levelled against these amendments relate to registration. Registration will come those amendments are on their way, they are under preparation, and they will be disseminated shortly to the public and they will be the subject of a consultative exercise," Nandlall said during an airing of his "Issues in the News" programme (https://fb.watch/9EJLx5Sqqr/).
According to Nandlall, this component will deal specifically with the registration of electors from the commencement of the process to the claims and objections period and other related processes.
Controversy erupted last year during the House-to-House registration process. Its legality was challenged with many labelling it as a stall tactic by the former David Granger-led administration following its fall to a no-confidence motion (NCM) in December 2018. The then A Partnership for National Unity + Alliance for Change (APNU+AFC) government argued that a new list was warranted given the 'bloated' nature of the existing list. It argued that the list needed to be "cleansed".
The process was abandoned by the new Chairperson of the Guyana Elections Commission (GECOM), former Justice Claudette Singh following a successive litigation challenging the process. Her predecessor, James Patterson, who ordered the process later departed the Commission after the Caribbean Court of Justice (CCJ) found that his appointment was unconstitutional.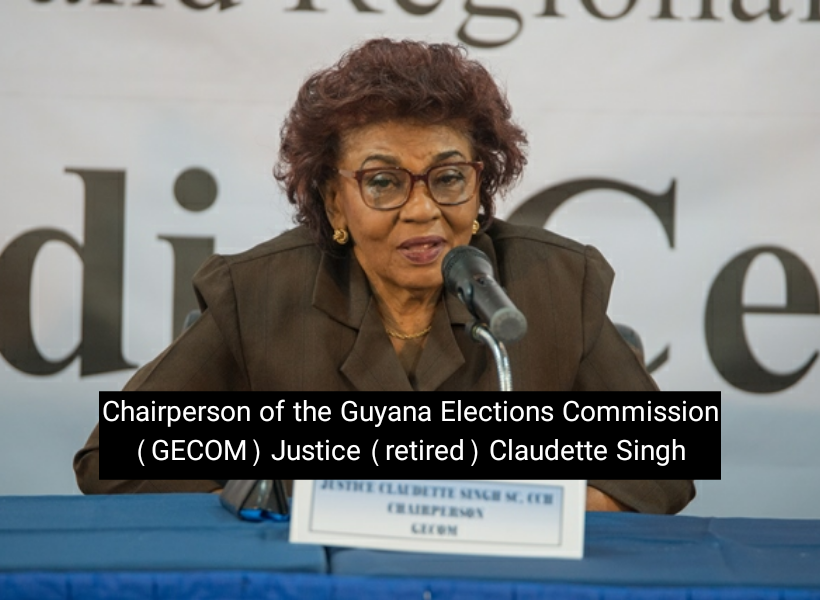 Nevertheless, the APNU+AFC still managed to spend five years in government although its governance lifespan was reduce to three by the NCM. As a result, Guyana spent two years governed by a regime whose legal arm was crippled, barring it from operating at its legal capacity. It became a "caretaker" administration.