On the direction of the Cabinet Task Force, the Civil Defence Commission (CDC) in collaboration with Regional Authorities of Pomeroon Supenaam (Region 2) yesterday delivered 1475 cleaning hampers, 18 food hampers for shelters, and 20,000 water purification tablets to flood-impacted residents.
Persons from the villages of Karawab and St. Monica are significantly impacted and as such received cleaning and food hampers. The Toshao indicated that the villages have water purification tablets but some residents do not have storage containers to facilitate the storage of potable water. As a result, the CDC has dispatched a quantity of collapsible storage containers to assist those affected. Two households were relocated to another location at Karawab due to significant flooding.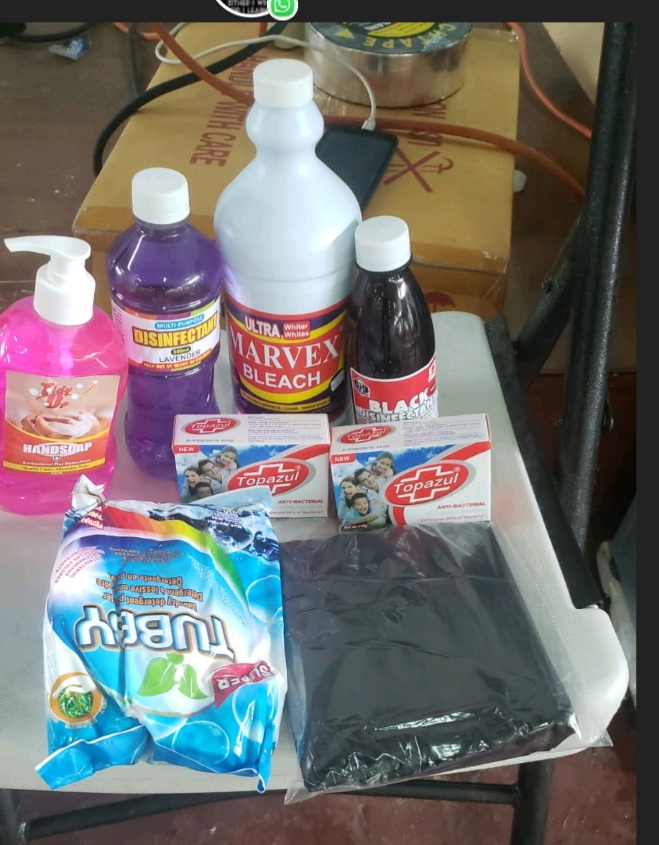 The Health Center at Wakapau Village also received water purification tablets. Two households were relocated and food hampers were given to the Toshao to distribute to those residents. The Regional Democratic Council (RDC) also assisted with the distribution of cleaning hampers to persons living in the area.
In Kabakaburi, six families had to be relocated to the Multipurpose Center and will receive food hampers from their Toshao. The RDC delivered cleaning hampers to those residents.
Farms and farmlands remain inundated, especially those close to the Pomeroon River.
The Commission is currently mobilizing additional resources such as Medical Kits, food and cleaning hampers, and collapsible storage units to be sent to Region 2 today. Moreover, an assessment team remains in Pomeroon to provide continuous updates.