Even though one of its own members, former Minister and APNU+AFC Parliamentarian, Annette Ferguson was the one who attempted to escape with the Mace which must be present when any law is passed, the political opposition is now using this as grounds to debase the passage of the Natural Resource Fund Bill 2021.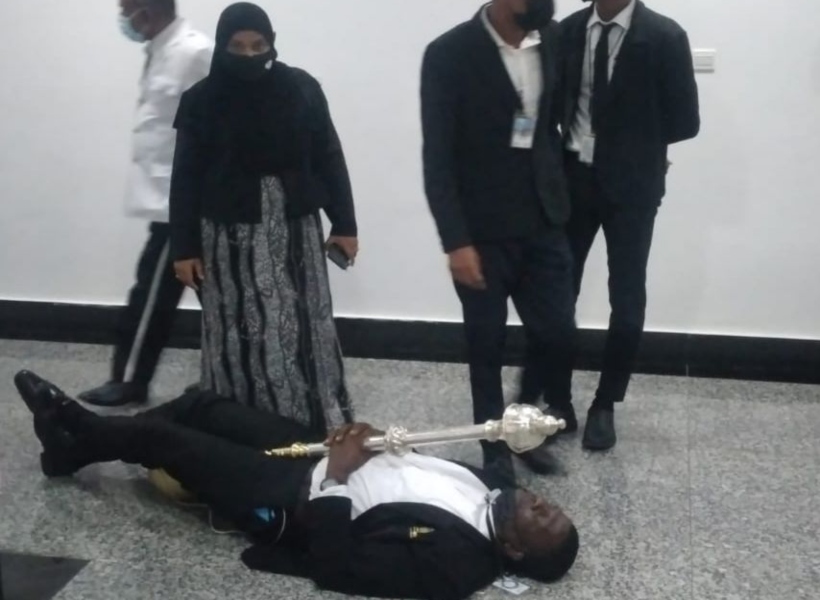 In a missive to the media moments ago, the Office of the Leader of the Opposition noted that the Mace is the symbol of authority of the House and must therefore be present throughout the sitting of the Assembly when a law is to be passed.
His office further noted that the Standing Orders state that a Member of the Assembly must be in his or her seat to vote in the National Assembly. The Opposition Leader's office highlighted that most of the parliamentarians for the government's side were out of their seats, especially the Prime Minister, retired Brigadier Mark Phillips "who was on his feet waving" while opposition members staged a chaotic protest.
In light of the foregoing, the Opposition Leader's office said there was no legal vote hence, in its view, the Granger administration's 2019 Natural Resource Fund Act remains in place.
What it found alarming too was that the Speaker of the House, Manzoor Nadir "was complicit in this gross violation of the Standing Orders, Principles and Conventions associated with the good conduct of Parliamentary affairs."
Be that as it may, the Office of the Opposition Leader reiterated that it will only consider the Natural Resource Fund Act of 2019 as the prevailing law since no legal vote was taken.
The office urged other citizens to follow suit.