The Alliance For Change (AFC) says the arrest of its member and Opposition Parliamentarian, Sherod Duncan, is tantamount to a "…witch hunt and political persecution".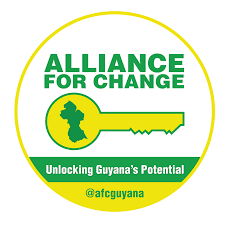 Duncan, who hosts a programme called "In the Ring", was arrested this morning after a Guyana Elections Commission (GECOM) official, Aneal Giddings, claimed that the parliamentarian called him a "jagabat" and "trench crappo" during a recent airing.
So far, several opposition political parties and opposition Members of Parliament (MPs) have called for his immediate release, saying that his detainment is tantamount to the deprivation of freedom of speech.
The AFC is now calling on the international community, civic society to condemn his arrest.
"The AFC demands the immediate release of Hon. Sherod Duncan M.P and the dropping of all trumped-up charges against him. The AFC further calls upon the international diplomatic community to condemn this heinous act of oppression against freedom of speech that must be held sacred in our democracy," the party said.