Dartmouth, Essequibo Coast residents have taken to the streets once again to protest the manslaughter charge granted to a police constable who allegedly shot and killed businessman, Orin Boston on September 15, 2021. They believe that the suspect must be slapped with a murder charge which attracts a stiffer jail sentence.
According to reports, Sherwin Peters, 32, a Police Constable of Lot 1869 Central Amelia's Ward, Linden, was released on $1M bail after he was charged with manslaughter. He appeared before Magistrate Esther Sam at the Georgetown Magistrates' Courts. The matter was adjourned until February 1.
Residents, earlier today, blocked the public road and burnt debris.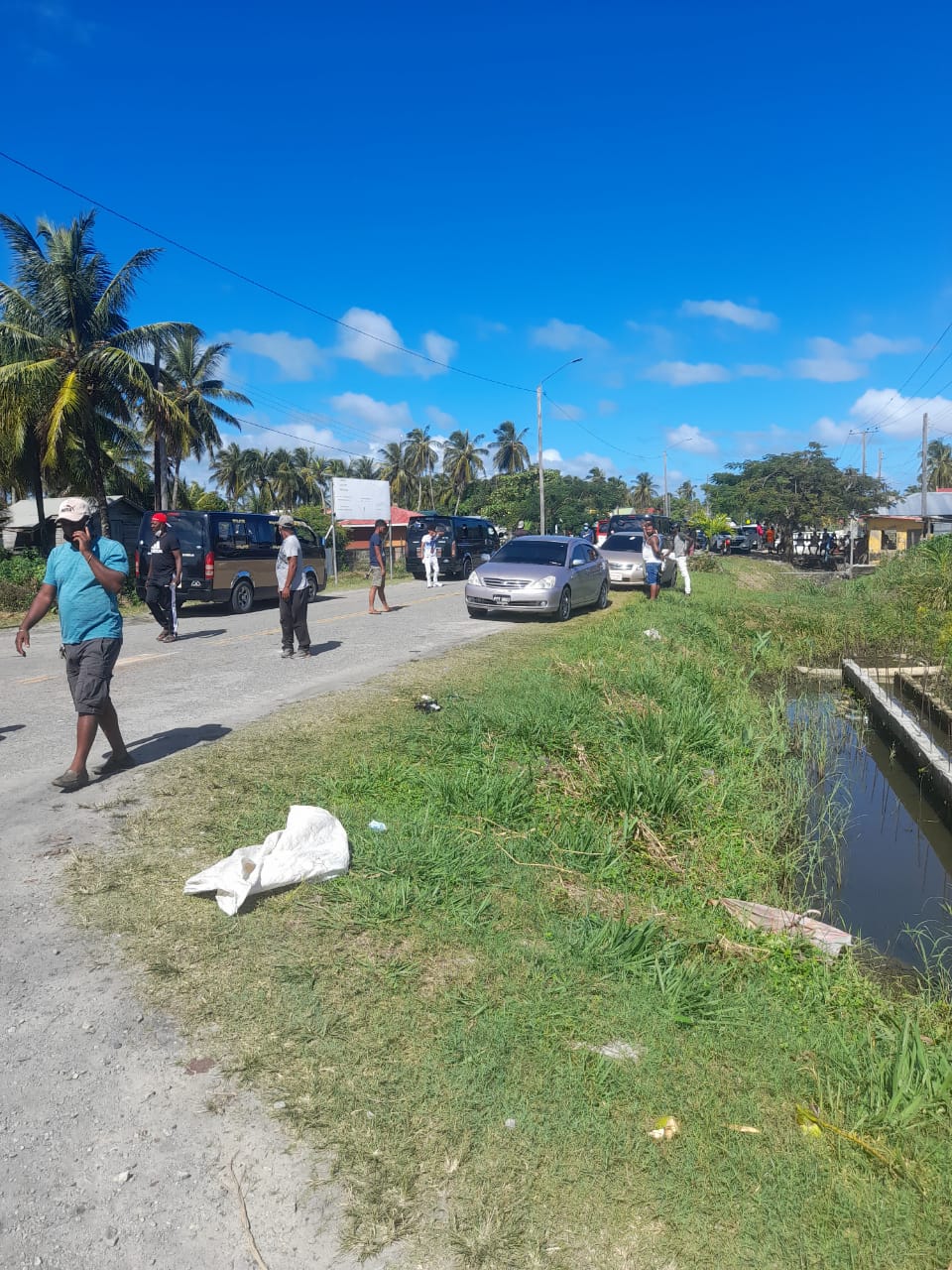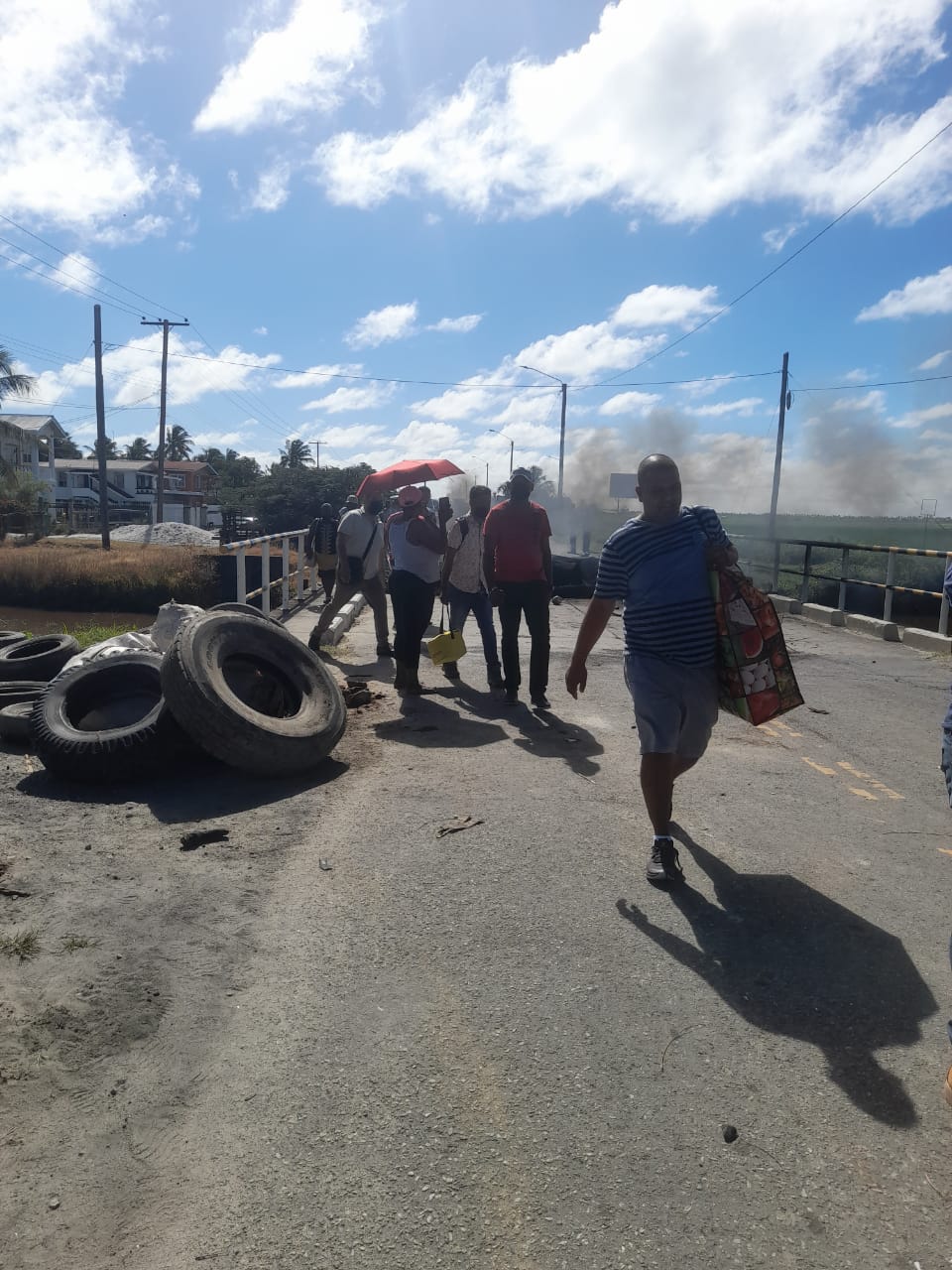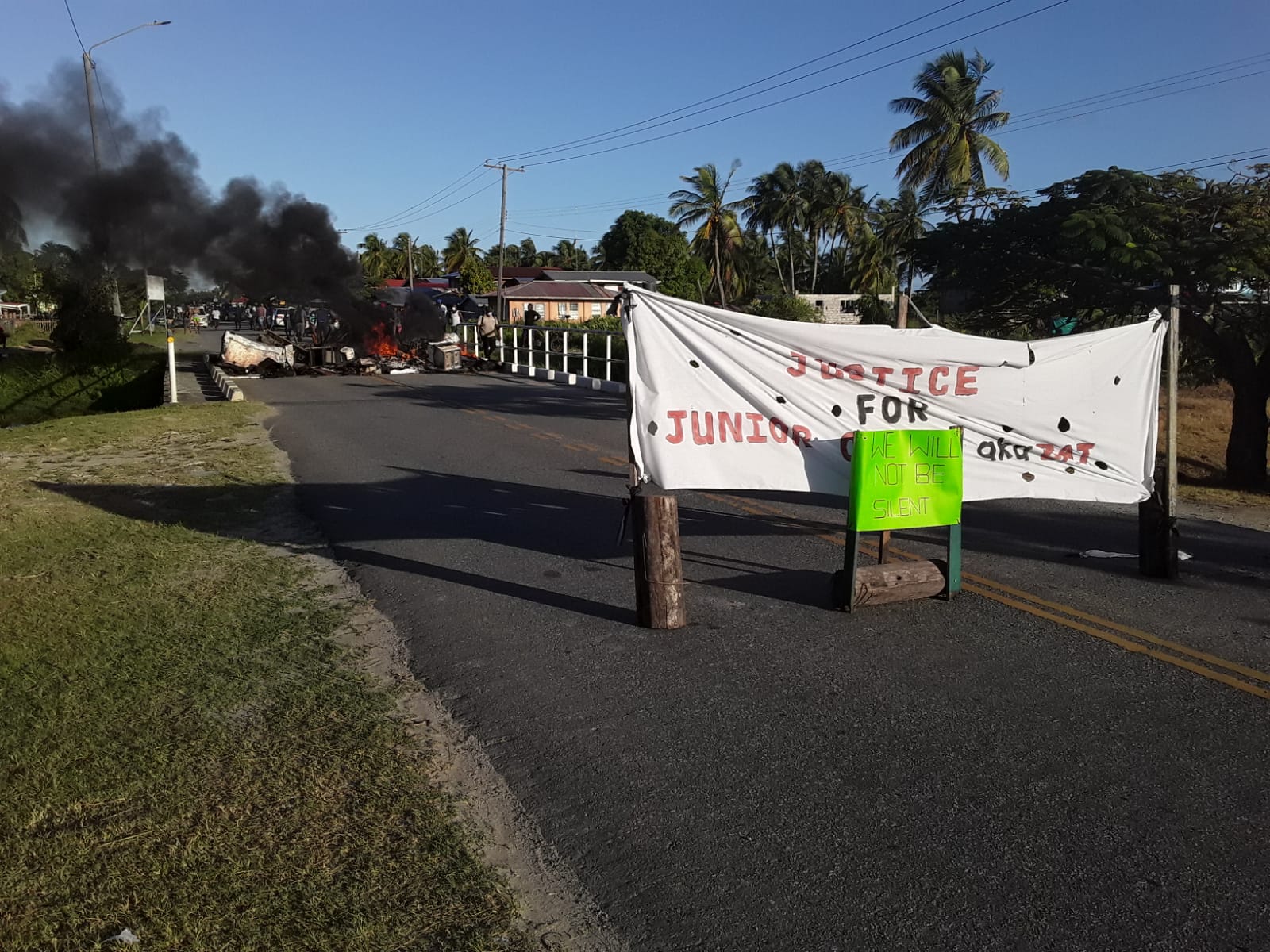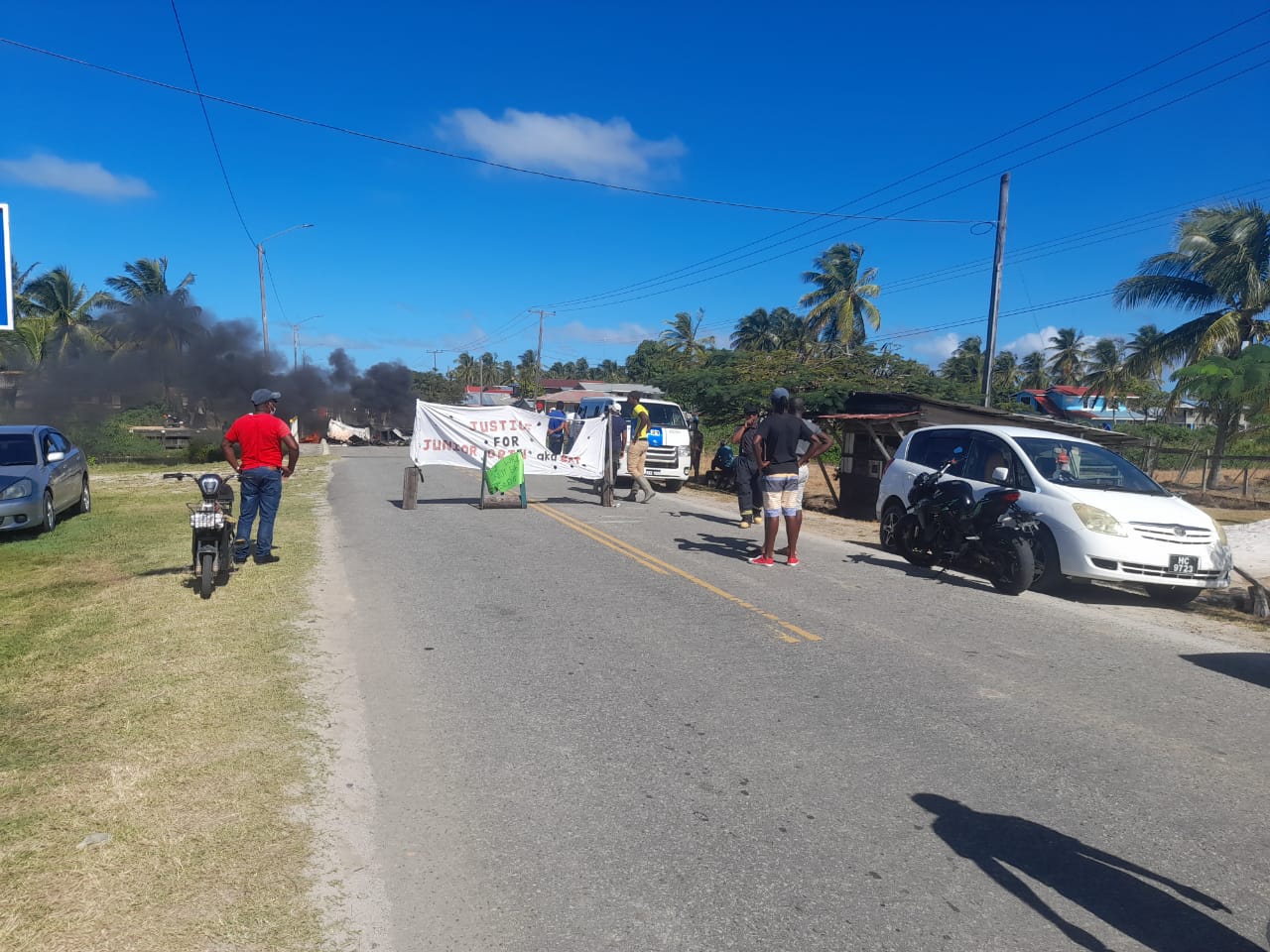 Boston, 29, of Hoppie Street, Dartmouth, Essequibo Coast was shot and killed during what police described as an anti-crime operation by the Special Weapons and Tactics (SWAT) squad.
The businessman's death has sparked controversy with accounts of family members differing from the police's statement about what transpired.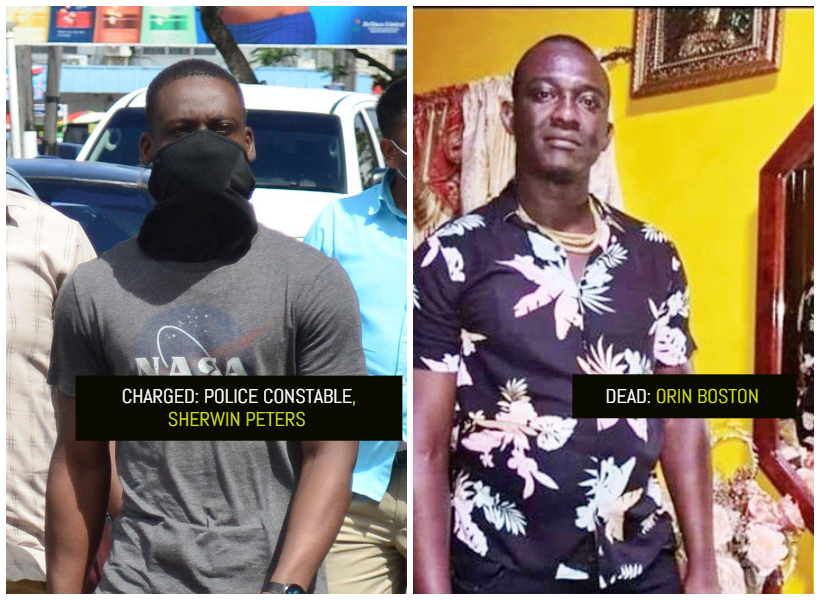 The force said that Boston was killed in a confrontation but his wife maintains that her husband was shot while he was in bed and unarmed. Resident had blocked the thoroughfare then too.