Seven more persons who tested positive for the novel coronavirus (COVID-19) have died. This takes the total number of deaths from the pandemic to 1108.
Details on the latest fatalities are below: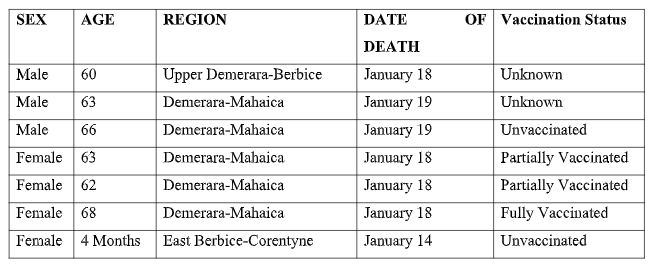 Guyana has also recorded 743 new cases, taking confirmed infections since March 2020 to 53,921 from 481,243 tests.
There are 18 persons in the Intensive Care Unit (ICU), 162 in institutional isolation, 11,639 in home isolation and 27 in institutional quarantine.
Some 40,994 persons have recovered to date.