While the main Parliamentary Opposition, the A Partnership for National Unity + Alliance for Change (APNU+AFC) continues to lecture the governing People's Progressive Party/Civic (PPP/C) on good governance, it is yet to resolve several of its own internal matters, including the issue surrounding the appointment of the Opposition Leader. This is according to the Labour Minister, Joseph Hamilton during his presentation this morning at the opening of the Budget 2022 debate at the Arthur Chung Conference Centre (ACCC), Liliendaal, East Coast Demerara (ECD).
The former Opposition Leader, Joseph Harmon had informed the House last week that he was stepping down. His notice came when the Central Executive Committee of the People's National Congress Reform (PNCR) – the largest support base in the Coalition – signaled its desire to have its new Leader, Aubrey Norton become the new Opposition Leader. Harmon faced weekly maneuvers from his own party members to give up the post.
This morning, the Shadow Foreign Affairs Minister, Amanza Walton-Desir lambasted the government's budget, labelling it "discriminatory" and "deceitful". She said that the PPP/C is not fit to lead because of its alleged poor governance approach.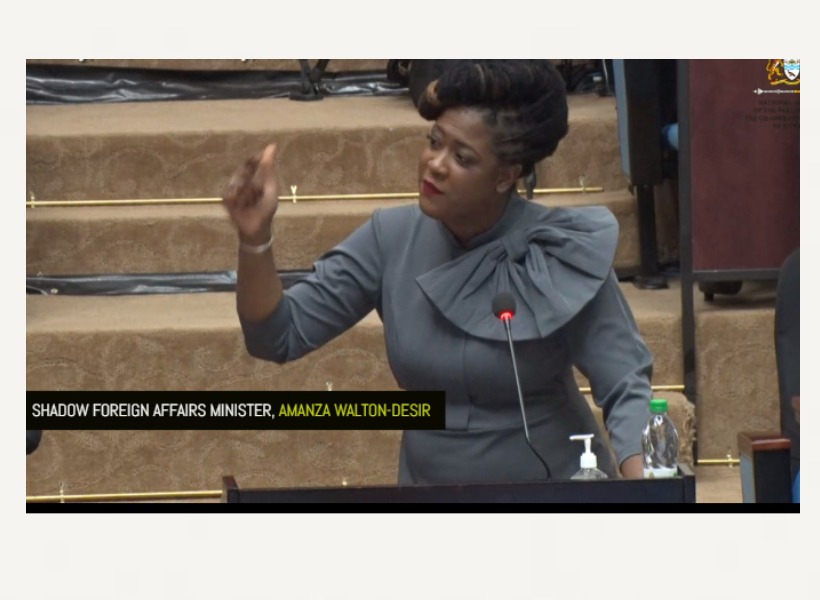 But Hamilton, in his retort, said, "[She's] lecturing us about how to govern and yet, they are a spectacle to the nation, incapable of even electing or selecting an Opposition Leader. And you're lecturing people how to govern? You're incapable of deciding who will lead you. How will you govern the nation? You don't know who is in and who is out."