The chaotic protests along the East Coast of Demerara (ECD) on Tuesday that saw looting, blockades and damage to both public and private property were all done by the hands of "rogue or rented" persons. This is according to the Opposition's People's National Congress Reform (PNCR).
The party's claim comes weeks after the PNCR and the Opposition Leader, Aubrey Norton spoke about an alleged plot being hatched by the government to implant anti-opposition elements into peaceful protests with the objective of causing disorder. He even added that those infiltrators would be given orders to attack Indo-Guyanese to paint opposition-organised protests as angry mobs.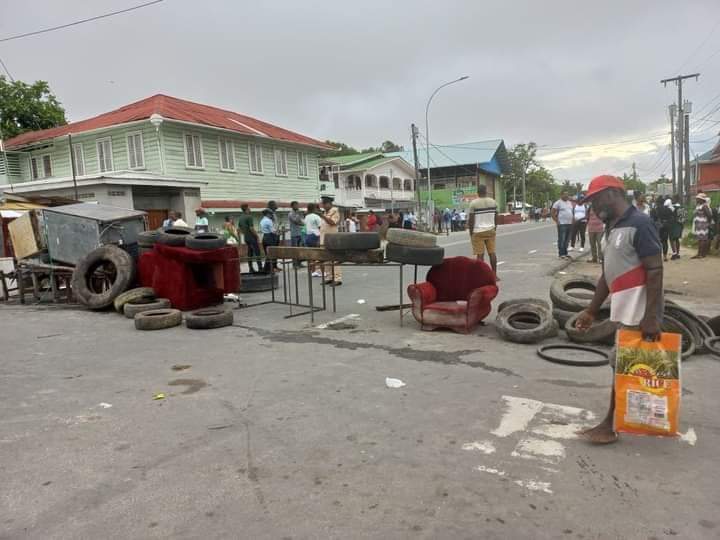 While the claim did not make the mainstream media, few political commentators and citizens on social media opined that such a statement could also be seen as an excuse for the riotous behaviour of protestors. Both the government and the law enforcement bodies remained silent on Norton's claim.
Today, the party issued a statement, saying that Tuesday's protest has re-exposed several serious problems with the state of the country. Listed among the "problems" was "the ease with which a few rogues or rented persons can turn an orderly mass protest into the kind of mayhem" witnessed at the Mon Repos Market, where burning and looting were significant.
Tuesday's fiery protest was sparked by Daily News' inaccurate report that the cop who shot and killed civilian, Quindon Bacchus, was released. However, the suspect remains in custody, the Guyana Police Force later assured. The Guyana Press Association (GPA) subsequently distanced itself from the Guyana Daily News outfit, saying that it was not a bona fide member of the press.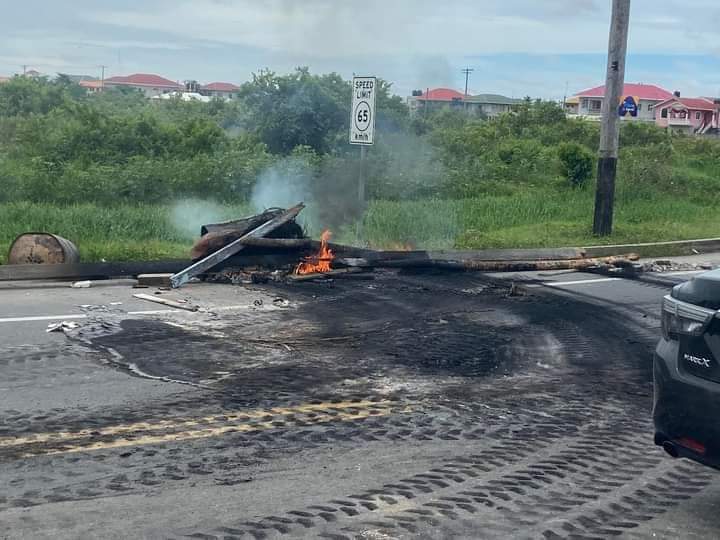 Despite this, several protestors rushed the Mon Repos Market and caused chaos. Vendors' stands were set on fire, roads were blocked and persons were reported to have been attacked and robbed.
Opposition-aligned persons on the ground began posting videos of law enforcement officials discharging what appeared to be pellets and smoke at protestors, prompting a call from the Opposition for cops to exercise restraint and good judgement.
One cop was reportedly injured during a confrontation, but there is no report from the Guyana Police Force about the number of protestors who were hurt.
President Dr Irfaan Ali, who visited the coast, appealed for the restoration of peace and begged protestors to be patient and to let the system work.
Some vendors at the Mon Repos Market have already received "compensation" from the State so they can return to their livelihoods.