Local and overseas law enforcement agencies will be going after those suspected of playing a part in instigating a violent demonstration on Guyana's eastern coast last week, says Attorney General (AG) and Legal Affairs Minister, Anil Nandlall.
Nandlall, during his recent "Issues in the News" programme, said that the fiery protests were undoubtedly "incited and encouraged" by those "masquerading" as leaders, who continued to advocate for aggression even after the violence had been quelled. He added that those responsible – even if they reside beyond Guyana's shores – will face the full force of the law.
"Persons masquerading as leaders were actively encouraging more to take place. Those persons who are doing so in the United States of America on social media in Guyana and who were also present and who even after the violence continued along this path to encourage more illegality and more criminality, those persons' conduct, and utterances are also under review not only by law enforcement agencies in Guyana but also outside of Guyana. And they also will be dealt with by the full force of the law," the AG said.
Despite the display of violence, Nandlall said that a larger part of the East Coast of Demerara population behaved "maturely, sensibly, and did not yield to the incitement". This, he said, is worthy of praise.
"I want to, once again, salute all those Guyanese who exercised restraint and who didn't fall prey and counselling and to the incitement and to the encouragement of those perpetrators and miscreants. Those, whom the evidence implicates, will be dealt with by the full force of the law and we ask for patience. The investigations are ongoing."
About 15 persons, including teenagers, have already been hauled before the court for their riotous conduct after chaos erupted over an inaccurate report published by a local "media house", the Guyana Daily News.
The entity, sometime around June 28, 2022, said it received information that the cop, who stands accused of fatally shooting a civilian, was released, when in fact, he was still in custody. The inaccurate report resulted in the mobilisation of hundreds of residents, who took to the streets, with many erecting fiery blockades rendering sections of the road impassable. Several Mon Repos Market vendors were forced to flee their businesses amid looting, burning and attacks.
Joint Services' ranks were subsequently deployed, but their retaliatory efforts were branded excessive by the opposition party, A Partnership for National Unity (APNU), as both protestors and rioters faced pellets and smoke. The party has since distanced itself from those unruly demonstrations, saying that those who engaged in criminality were "rented" by the governing People's Progressive Party/Civic (PPP/C) with the sole purpose of casting an ominous light on an otherwise peaceful procession.
The PPP/C has since branded the claim as "foolishness" and has embarked on a process to compensate those affected vendors who claim millions of dollars in damages. However, the government's move to dole out monies has failed to impress the APNU and its former associate partner, the Working People's Alliance (WPA), who have insisted that due diligence and equality be employed in the disbursement of taxpayers' dollars.
APNU, through Opposition Leader, Aubrey Norton said that the protestors who also suffered injuries and loss at the hands of exercises carried out by law enforcement officials during the unrest must also be adequately compensated.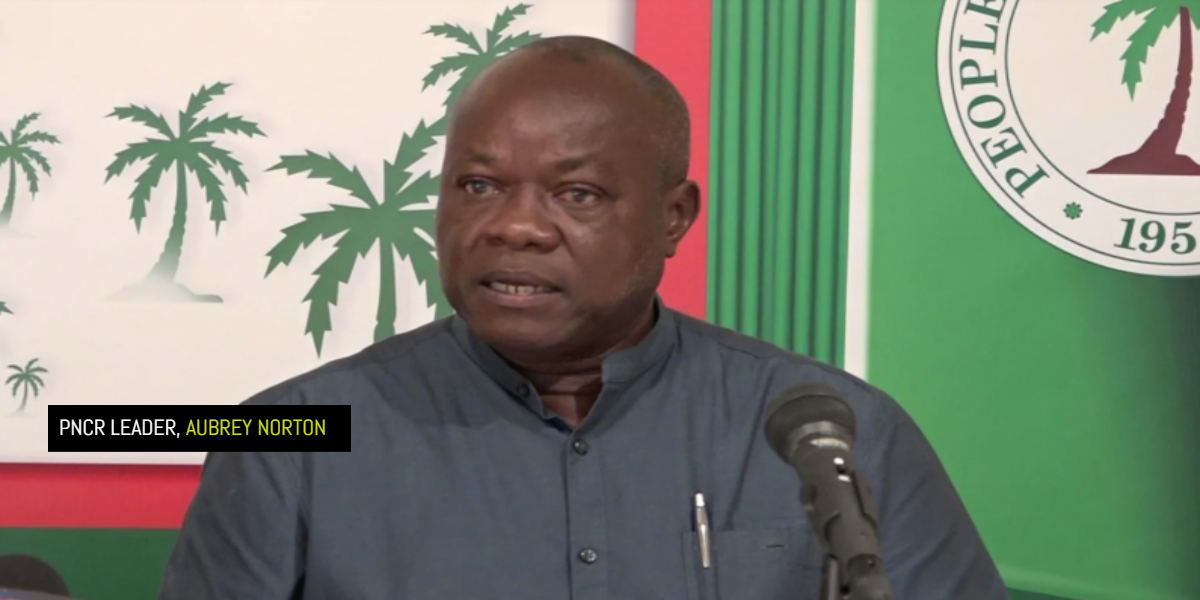 To date, the Guyana Police Force remains mum on the number of demonstrators who were injured by police during the unrest.