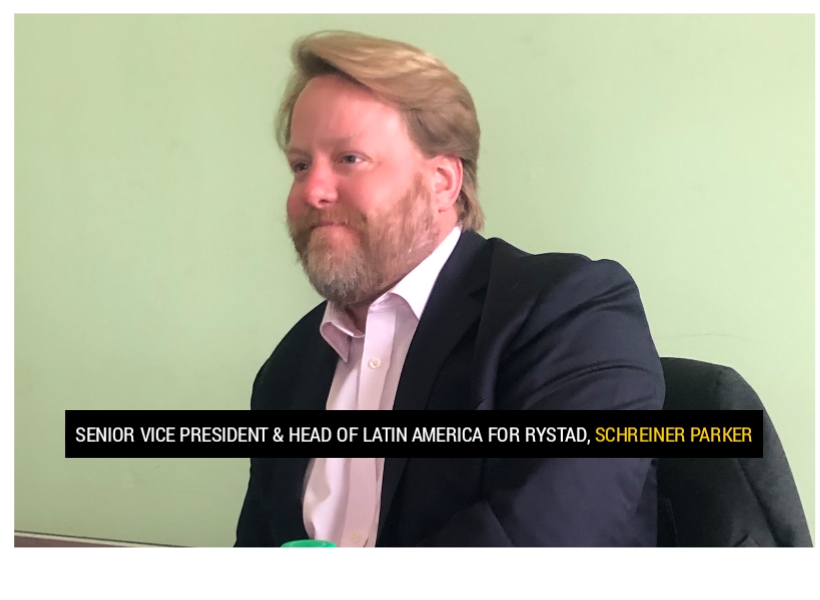 Guyana's future is projected to be flush with over US$150B in oil revenues by 2040 as she would have more than seven Stabroek block projects delivering in excess of one million barrels of oil per day by that period.
This is according to Senior Vice President & Head of Latin America for Rystad, Schreiner Parker. During an engagement with media operatives at Oil NOW's office in Spurwing Drive, Parker listed some key facts about Guyana; facts that make it one of the most coveted oil story any investor would fantasize being part of.
Parker noted that Guyana will go from a frontier exploration country to a top five global offshore oil producer in the next decade while adding that this is not including the latest two discoveries in Stabroek Block at Seabob-1 and Kiru-Kiru-1.
Furthermore, Parker said Guyana has been leading in the offshore discovery space since 2015 with 11.2 billion barrels of oil equivalent which account for 18 percent of the resources discovered worldwide and 32 percent of discovered oil.
With current developments and production trajectory Parker said, "We forecast the country will move to 1.5M barrels a day by 2035 which means Guyana will be the number 4 producer and ahead of provinces like Mexico, USA, UK and Norway."
Additionally, the Senior VP said Guyana represents material growth for government and oil companies, with revenues for government projected to reach US$7.5B per year by 2030 and amount to a cumulative US$157 by 2040. Low cost of production and low emissions intensity position the country in terms of being an attractive supply for future, the Rystad official said.
Parker was also in high praise of Guyanese authorities for taking steps to implement best governance practices such as the introduction of a robust Natural Resource Fund in order to harness the oil and gas revenues for broader economic development. He said too that the country has also strengthened key institutions such as the Ministry of Finance and the Guyana Revenue Authority (GRA) to ensure proper oversight is in place.
In closing, Parker said the Stabroek Block has been one of the most prolific exploration blocks of all time. "It probably doesn't have an equivalent in the world given its success rate. Typically success rate is about 20 percent, meaning that for every five exploration wells drilled, only one encounter pay and that has not been the case in Stabroek. There have been very few dry holes in the Stabroek Block which has yet to be replicated outside of the block."
Overall, he said Guyana is an impressive success story whose oil barrels will be desirable for the long term.