Four men who hijacked a taxi and placed the driver in the trunk, went on to rob at least four other persons before they were intercepted by cops. The damning revelation was made during interrogation today, the police force said.
Cops say that 18-year-old, Emmanuel Hale, Hamza Samuels, called "Bad Coolie"; Rawle Franklyn, also known as "Rawle Dog"; Andrew Newyear, called "Blackboy" and Romario Hudson alias "Mario", began their rampage at Vryheid's Lust, East Coast Demerara.
There, three of them, who were armed with handguns, went up to a white motorcar, which was parked with the windows down, held a male at gunpoint and subsequently placed him in the trunk of the said car.
The suspects then went to 'B' Field Sophia to drop off their car before leaving with the victim's vehicle. He was still in the trunk.
They then went to 10th Street, Cummings Lodge, where they held a man at gunpoint and relieved him of a wallet containing $10,000 and a cellular phone.
They proceeded to Ogle, Airstrip Road where they turned their guns to 53-year-old Madan Ramdeo of Cummings Lodge and a woman who was in a motorcar and relieved them of cash and cellular phones.
The bandits then went to Campbellville, where they robbed an overseas businessman of his cellular phone and haversack with cash.
They then proceeded to Lamaha Street, Queenstown where they held another driver at gunpoint and relieved him of a cellular phone and $25,000, before proceeding to the East Bank of Demerara to continue their robbing spree. The taxi driver remained in the trunk throughout the ordeal.
Whilst in the vicinity of Houston, East Bank Demerara, they saw the police patrol and drove to Agricola. Shortly after they came out and returned enroute to Georgetown, they were intercepted by the police at Hunter Street and Mandela Avenue in the vicinity of DSL where they crashed into the rail and were subsequently arrested by the Police. The taxi driver was then discovered by the cops in the trunk.
They also admitted to several other robberies under arms within the Region 4A district.
Hanza Samuel stated that he was armed with a handgun and after they were trying to escape from the police he hid the firearm in a yard. As a result, the ranks went with him to the said area at lot 110 West Ruimveldt Estate Housing Scheme, where he pointed out the location and a 9MM Taurus Pistol without magazine and a 9MM ammunition was found.
A search was then conducted at the home of 43-year-old Georgiana Grant of lot 345 D Field Sophia; the mother of Rosario Hudson aka Mario and two magazines along with sixteen live 9MM ammunition and twelve .32 ammunition along with three televisions, one HP laptop computer, four cellular phones and 2,529 grams of cannabis were found, in the house in Grant's presence.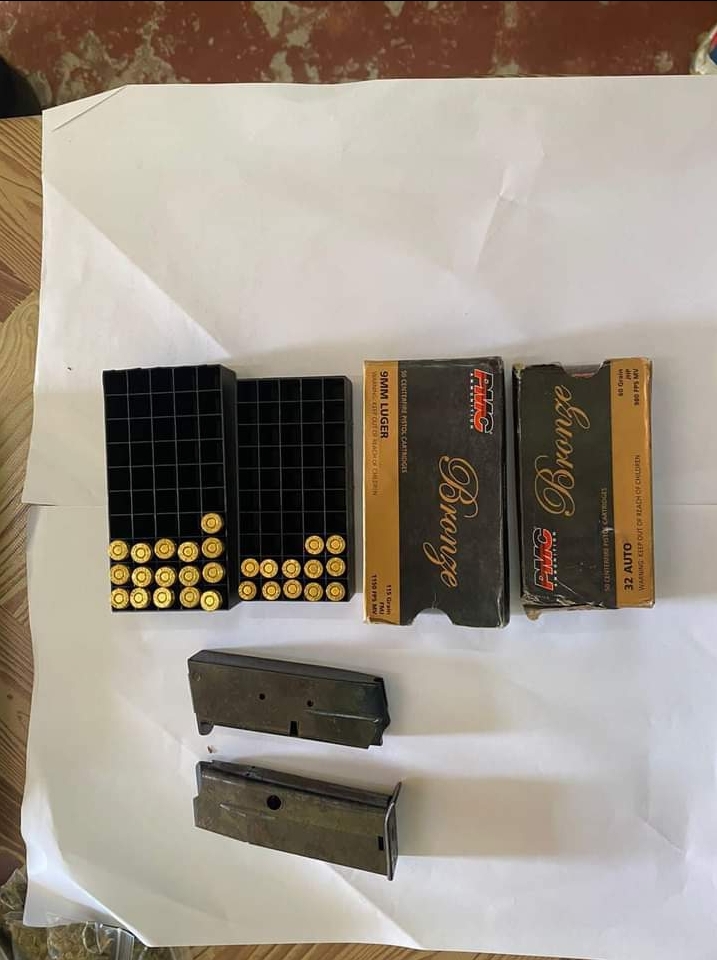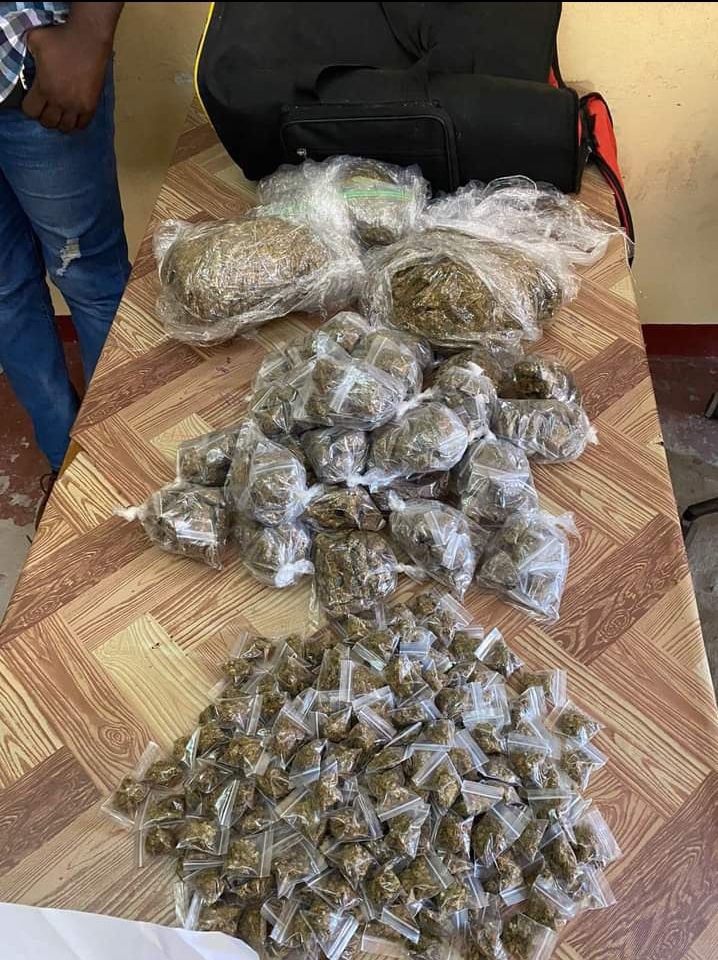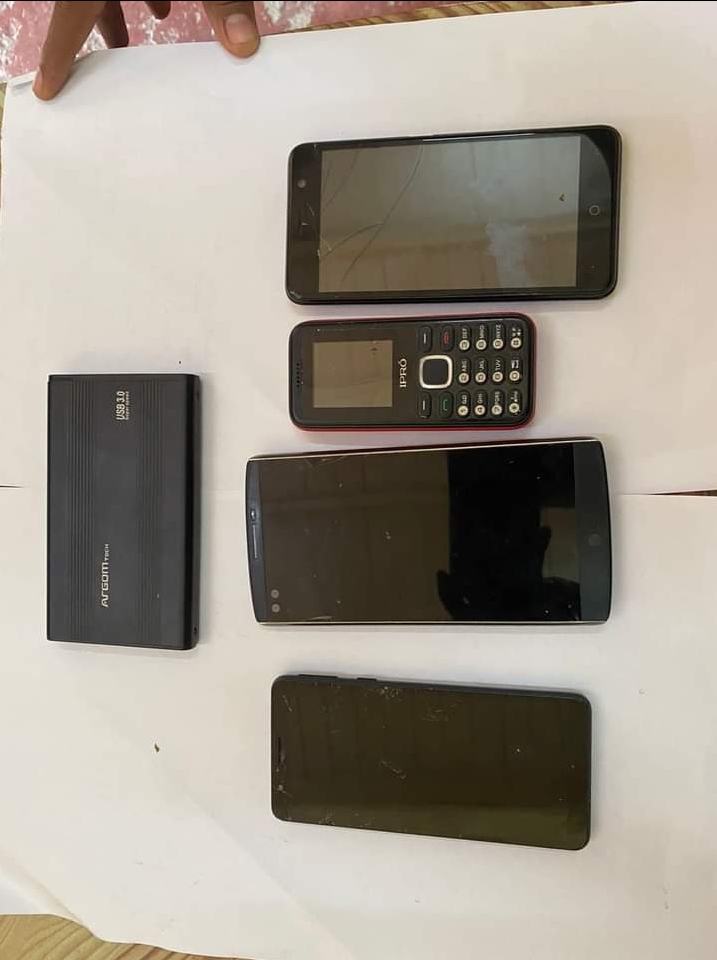 Checks were made for Mario but he was not located. All the items were lodged. Further questioning continues.