Following the successes of the previously held farmers' market, Agriculture Minister Zulfikar Mustapha disclosed that the organizing committee is now looking to take the initiative to the East Bank of Demerara as well as to Regions Two and Three.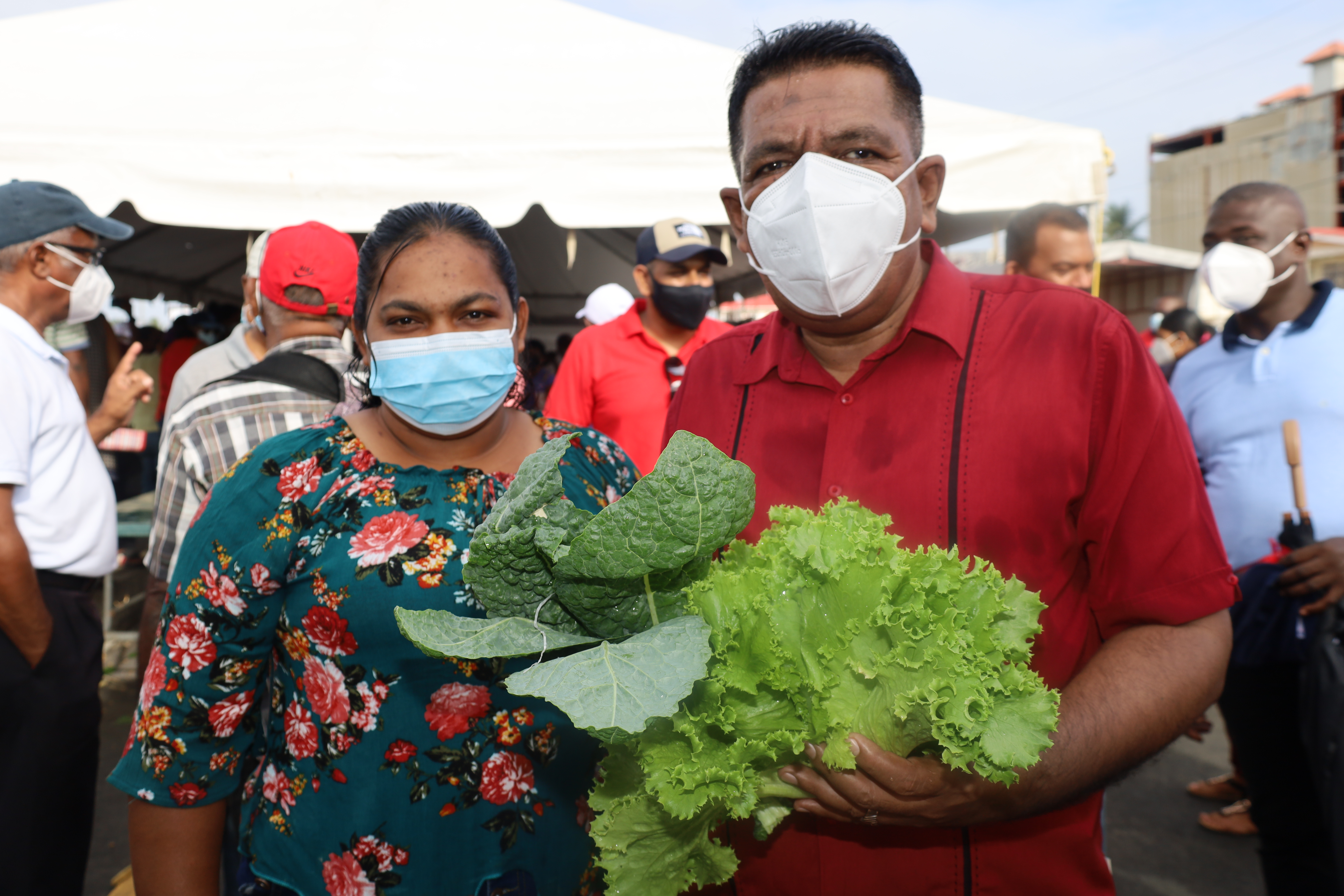 "We started this activity to help link consumers directly to farmers because many persons were saying that the cost of vegetables and other fresh commodities were too high. Our first farmers' market was held last February at Lusignan Market tarmac on the East Coast of Demerara and proved to be a major success. The second was held at the Albion Estate road in Region Six while the third was held at the Arthur Chung Conference Center last May during the inaugural Agri-Investment Forum and Expo," expressed Mustapha.
He said all of these undertakings were very successful and now his team is discussing where to keep the next one. "People who live on the East Bank of Demerara and people from Region Three have made requests so it is just a matter of coordinating with the relevant bodies to get things finalized," Minister Mustapha explained.
In terms of location, Minister Mustapha said that the committee was considering several factors to ensure the logistical aspect was done correctly. Considering the successes of the other farmers' markets, Minister Mustapha explained that the upcoming farmers' markets will be bigger and better.
Minister Mustapha said too that the committee is looking to have the next farmers' market sometime in October, which is also Agriculture Month.
The government, in recognizing the spike in food costs while prices reflected at the farm gate remain low, outlined several initiatives in its 2022 Budget to ease those imposed burdens.
Just two weeks after the passage of the 2022 Budget in the National Assembly, the Ministry of Agriculture hosted its first farmers' market at the Lusignan Market Tarmac, East Coast Demerara.
The initiative attracted hundreds and benefitted both farmers and consumers in and out of the Demerara-Mahaica district. The exercise allowed farmers to find ready markets for their produce and gave consumers the advantage of buying directly from the farmers.