A security breach at State House on Thursday morning has left one gunman injured, along with a Presidential Guard in what seems to be an assassination attempt on the President's life. Reports are that the First Family was not hurt during the ordeal.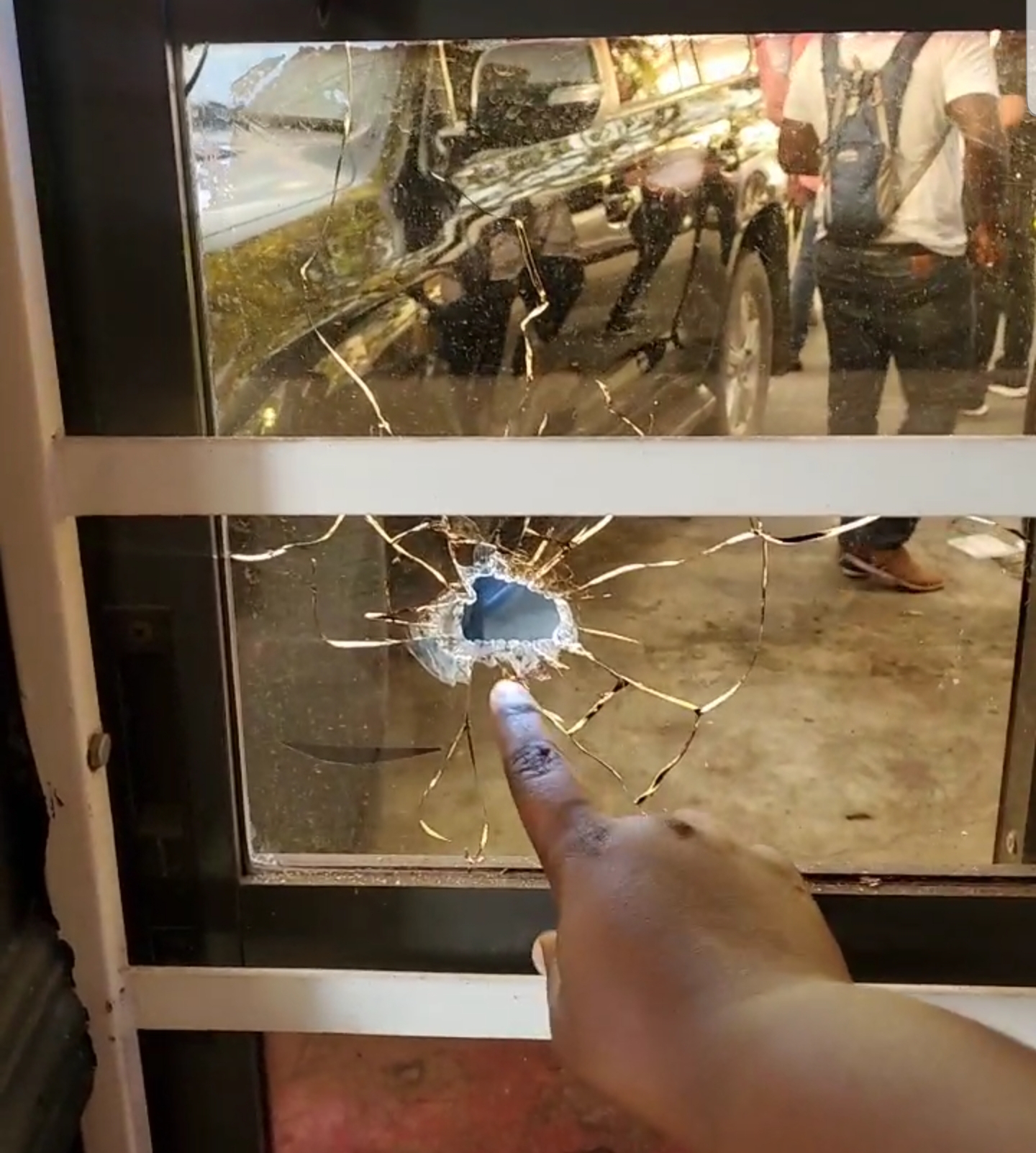 Crime Chief Wendell Blanhum and Senior Members of the Guyana Police Force were on the scene conducting their investigation.
Guyana Standard understands that a security detail was on duty at the southeastern guard hut adjacent to Carmichael Street when a male confronted the security personnel stating: "I want the President".
The suspect reportedly then drew a knife from the waist of his pants and stabbed one of the male police ranks five times to his neck and about his body. One of the ranks who was part of the security detail was relieved of his firearm by the suspect.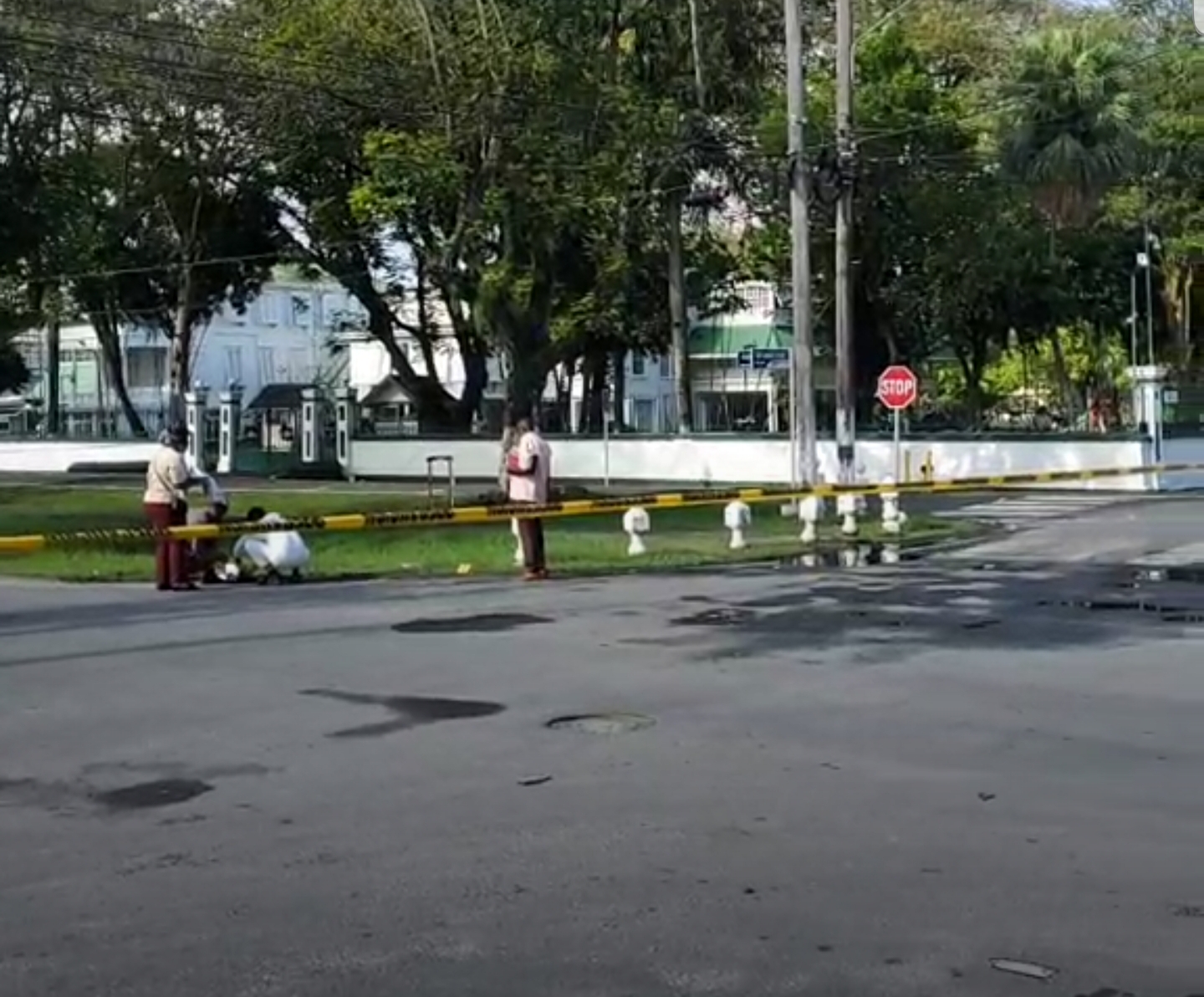 The said male then drew the firearm, retreated to Carmichael Street, and fired several rounds. The security detail returned fire, injuring the suspect.
A 9MM pistol and seven 9MM spent shells were retrieved. Both the suspect and the Police rank were rushed to the Georgetown Public Hospital Corporation for medical attention. Their conditions are stated as serious.
An eyewitness at the scene said that around 7:30 am, she was cleaning when she was startled by the sounds of gunfire coming from the direction of State House.
"I was outside when I saw two men pull up and start shooting at the Presidential Guards and the security started shooting back at them. There was so much gunfire I ended up running inside because two shots hit the glass door," the woman said.
The eyewitness further recounted that the gunfire lasted about three minutes. She recounted that when the dust cleared, one of the men was seen laying on the ground, apparently in an injured state.