No matter where you migrate to, there's nothing like a Guyanese Christmas. It comprises several traditional forms of celebration such family gathering, the abundance of food, and the usual imbibing that brings everyone together. But for an overseas-based Guyanese Trans-woman, the smell of freshly baked bread and the aroma of Pepperpot is forever etched in her memory.
Trans Justice Coordinator of the Caribbean Equality Project in the United States of America (USA), Tiffany Jade Munroe explained that every year, since she migrated to the US in 2019, the traditional Guyanese Christmas has been maintained in her home, even though the important elements of a Guyanese Christmas are missing.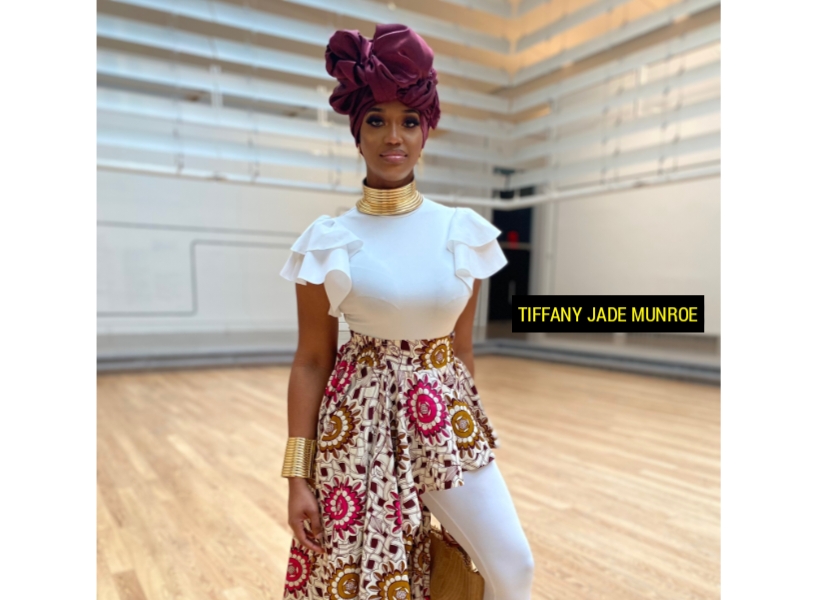 "Like the Slingshot song said, there is nothing better than a Guyanese Christmas. I do miss the smell of the fresh seasonings in the market. I miss the hustle and bustle in the town. I miss the usual Christmas cleaning… I remember doing it weeks before Christmas with my family. There are some things that you just can't compare. We have Christmas here in the US but it's not the same like being home," Tiffany said.
The element of family bonding is something Tiffany previously wished she had. She told Guyana Standard that becoming a transwoman took a turn for the worse with her relationship with her family and relatives. The St. John's College Alumni and former dancer explained that she began transitioning mentally while living in Guyana. She explained however that while she started to exude her femininity, her family began to change.
"My family did not accept the fact that I was gay while I was in Guyana and when I decided to move to the United States and I began my full transition, our relationship just fell apart. They didn't want to acknowledge who I had become and until now they don't accept me as Tiffany. I've learned to live with it though, because as a transwoman you have to be strong no matter what the challenges are," Tiffany said.
She was asked whether her Christmas wish is for her family to finally accept her for who she is, and Tiffany responded, "I have one aunt in Guyana who has shown me love and support throughout my transition. She is the only family that I hold on to… I wouldn't waste a Christmas wish to have the rest of my family accept me. I'm done wishing for something to happen. My wish is to become a better person and continue to be an example for so many others like myself."
From being misunderstood to the cover of the NY Times… 
This exuberant woman told this news outlet that moving to the United States of America was difficult, especially since she started her journey of self-love while at the same time transitioning physically. Tiffany explained that she knew she had a purpose to make a difference in the US and as such decided to join the Caribbean Equality Project.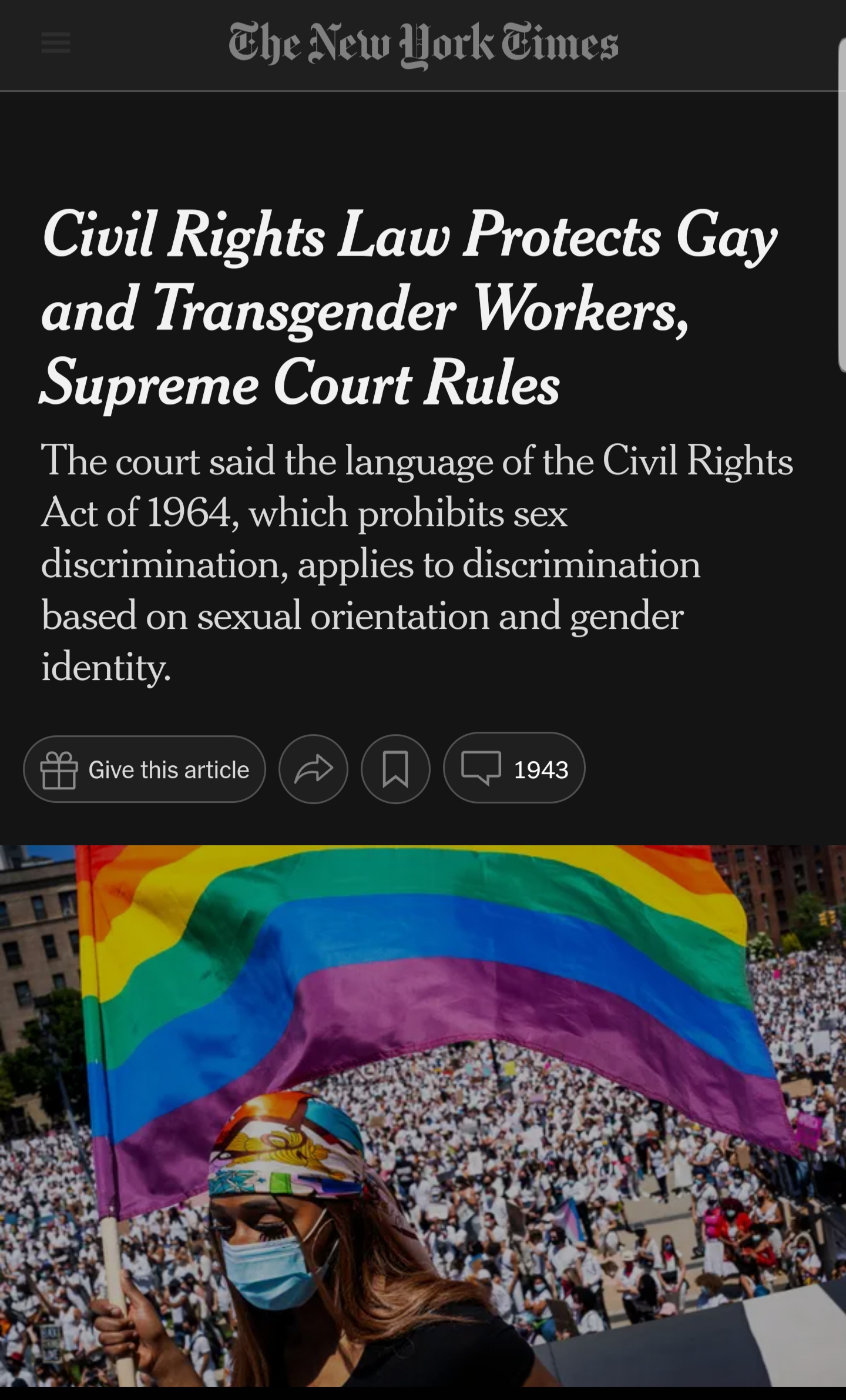 The Caribbean Equality Project is a Queens, New York based community organisation that empowers and advocates for Caribbean LGBTQ+ immigration voices in New York. Tiffany leads the Caribbean Equality Project's Trans Justice Unit, coordinating trans-focused community events, programming, and actions. She supports the organization's Food Justice programme by volunteering at its bi-monthly pop-up food pantries, which provide LGBTQ+ people, immigrant families, seniors, single-parent households, and HIV-impacted people with culturally-responsive groceries and fresh produce.
Back in June 2020, Tiffany joined with several other Transgender people to stage a peaceful rally and march outside the Brooklyn Museum, in the wake of the deaths of Dominique "Rem'mie" Fells, Riah Milton, Tony McDade, and countless other Black trans victims of police brutality and civilian violence in the US.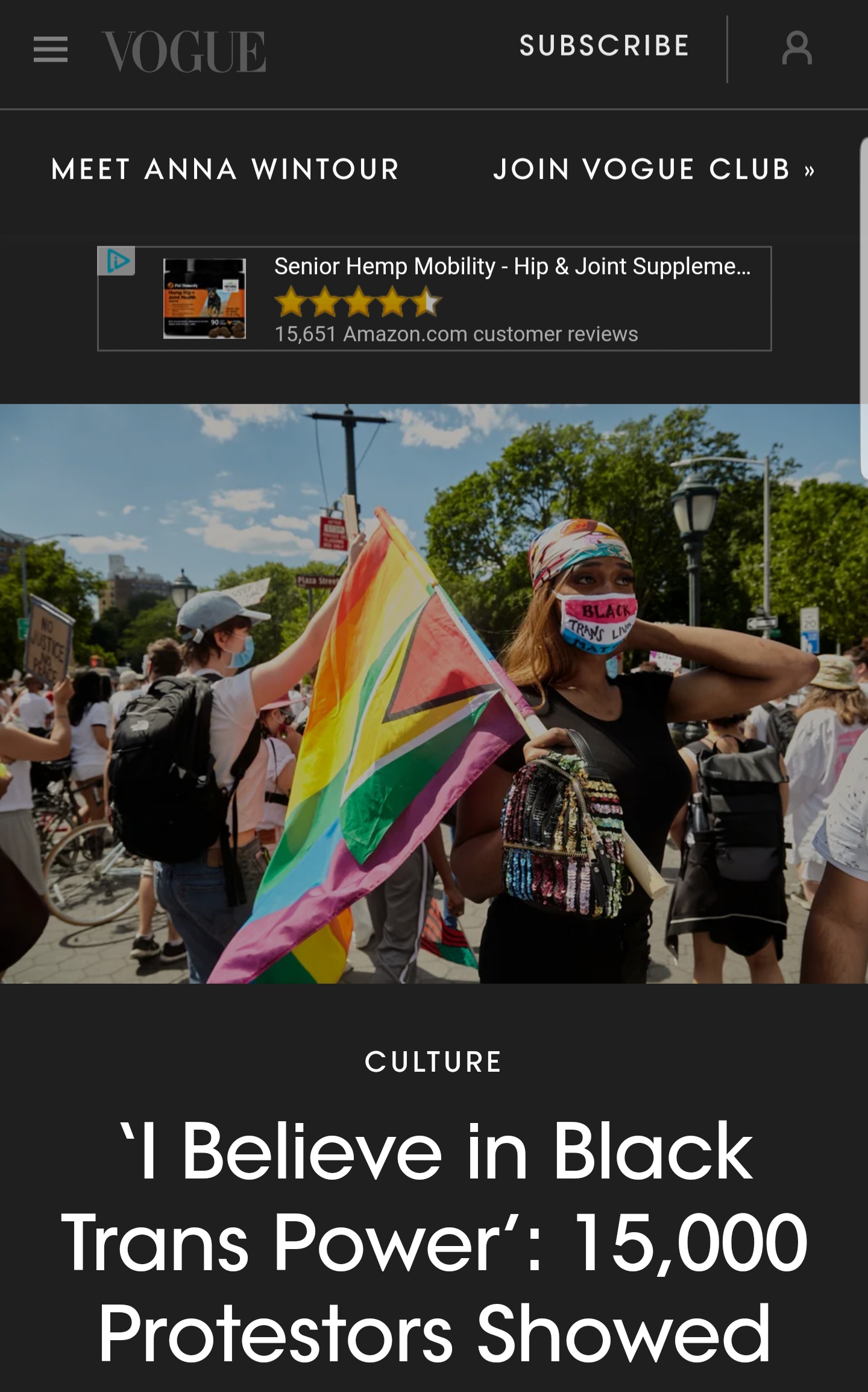 Tiffany's advocacy for trans justice had caught the attention of some of the popular news agencies and magazines in the US; an experience she only read about in books and magazines. "I got a call one day from a friend who said you're on the front page of the New York Times and then soon after I was in Vogue. That opened the door for many more media appearances where I spoke about transgender justice," she said. Tiffany said that she was humbled by the fact that by just simply advocating for trans justice her life would change.
Guyana has a long way to go… 
Legislatively, Tiffany says Guyana has a long way to go before LGBTQ+ rights are afforded to many in the community. She believes that the groundwork to establish discussion around topics such as violence and discrimination against the community has started with no clear solution.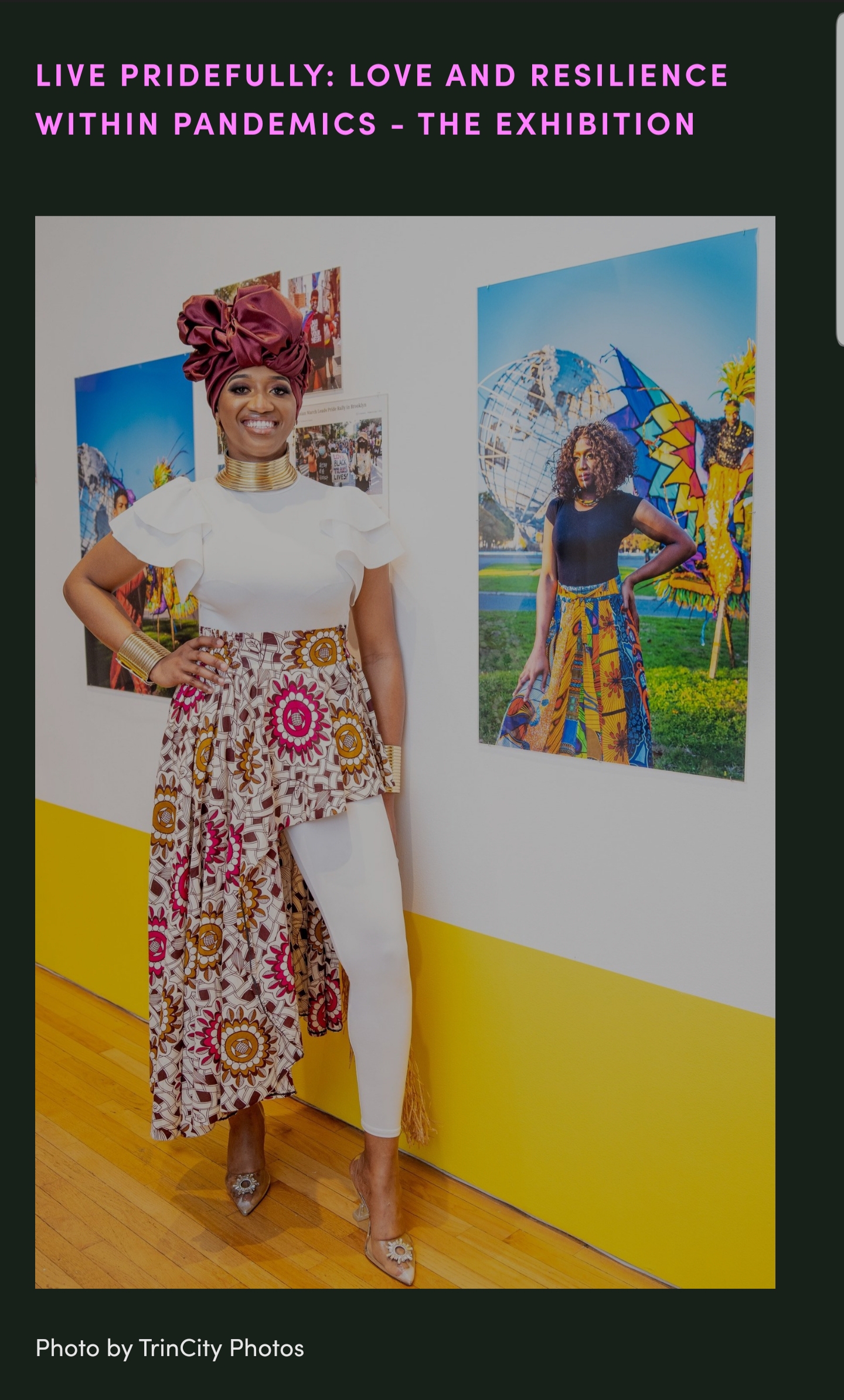 She noted that for many transgender people in Guyana, the option of migration is always sought after, especially since many are rejected by their own families locally. She noted too that the required treatment and medical expertise to deal with trans people is not available in Guyana.
"I mean when you think of it it's sad that you would have to leave your own country for a better life but it's the best option. People leave because they face all sorts of discrimination because people don't understand who they are. But sometimes you discover more about yourself when you migrate and again I say it might be the best option," Tiffany said.
In conclusion, she encouraged persons to show love and respect during the Christmas season. She also called on families to be more supportive to their gay relatives.