Former Parliamentarian and member of the People's National Congress Reform (PNCR), James Bond believes the political opposition must place its focus, not only on trying to make the PPP/C administration seem racist and totalitarian but rather, on getting Guyanese to believe in its vision for leadership.
In an interview with Guyana Standard, Bond said the opposition, with particular emphasis on the A Partnership for National Unity and the Alliance For Change (APNU), would do well with a dose of introspection on how to improve its performance ahead of the next elections.
In terms of its strengths, he said the APNU+AFC is trusted to advocate on an array of issues on behalf of its die-hard supporters. But where it falters, he opined, is in championing the cause of the business community as well as PPP supporters.
The lawyer said, "They need to pick up issues that are not popular with their supporters. I have called for this from day one. I hate to insert myself here but if I were in active politics, my approach would be different to the opposition's. My approach would not be to make the PPP/C appear racist and totalitarian."
He added, "My job would be to ensure that the majority of Guyanese trust the leadership of the opposition, and can we now say that the majority of the people from across all regions trust the opposition to lead at this very moment? I would leave that for any right-thinking Guyanese to answer for themselves."
As for the No-Confidence Motion that was recently filed by the Florida Chapter of the PNC/R's North American Branch, Bond said he finds this to be premature as it was improperly filed. Be that as it may, he noted that it may be a sign of the times.
"The PNC as it stands, it is on a precipice; it is precariously perched on a precipice and there are a number of things that can happen that would push it over the precipice. The motion is one that may do so if it is allowed to go ahead…I believe that it could further divide the party and whether people choose to accept it or not, the party is already divided…," the PNCR Member expressed.
Bond said Norton was given the mandate to lead and he should be allowed to do so. The former parliamentarian said it plays into a conversation of weakened confidence in his abilities to lead.
Continuing on the matter of party divisions, Bond said he believes it is a mistake for Fiaaz Mursalin to be allowed to retain his position as party treasurer after making accusations of racism within the party.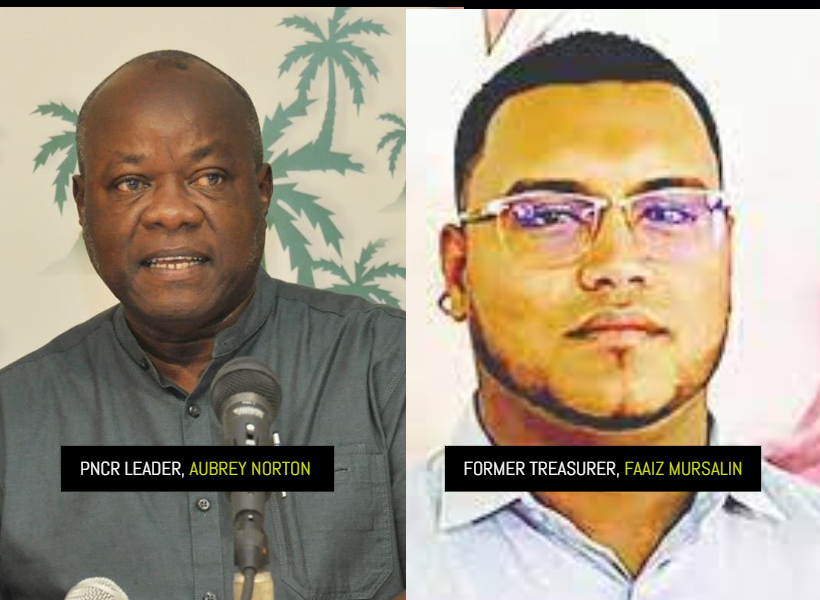 "As an ordinary member, and PNC supporter and sympathizer, he lost my confidence to enter Congress Place much less hold office because he is more than willing to sacrifice the image of the leader and the PNC and for what? His actions are completely disappointing. Resigning amidst allegations of racism, especially at a time when the country is engulfed in such perceptions is reckless. I am not saying anything should be covered up but don't label the entire party in that light is not good."
Bond said Mursalin has done tremendous harm to the party and should remain on the fringes. "I think it is a mistake for him retained. It is a huge blow to members and supporters," he noted.
He alluded that the foregoing internal matters all require due analysis as the political opposition forges ahead with plans to convince the masses that it is ready and capable of leading office.