A 55-year-old man of Victory Valley, Wismar, Linden, was on Sunday last busted with 14,900 grams (32.8lbs) of cannabis at Ituni, Region 10.
The ranks, led by a Corporal, were on patrol within the vicinity of the Ituni Police Station at about 21:45hrs when they stopped motorcar PRR 4322, owned and driven by the 55-year-old man.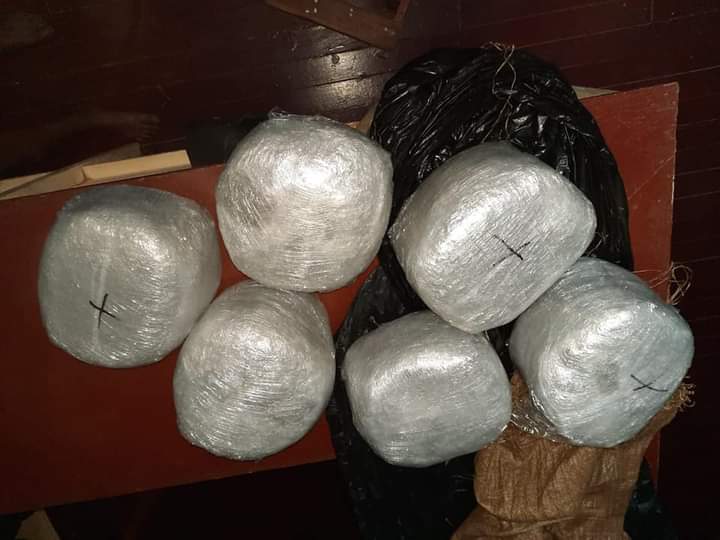 A search of the vehicle's trunk unearthed a black garbage bag containing six bulky parcels of cannabis.
Under caution, the suspect told the ranks: "Officer, is a man tell me about de hustle, and I pick it up."
He was placed into custody and charges loom.