Guyana's music industry has seen its fair share of highs and lows. But what has always been constant is the ever growing drive of some individuals to evolve and produce music that is wholesome in its message, lyrics and style.
Singer and 'Lyrical God' Kwasi "Ace" Edmonson is one artist who hopes to make a difference with his contributions to the art form.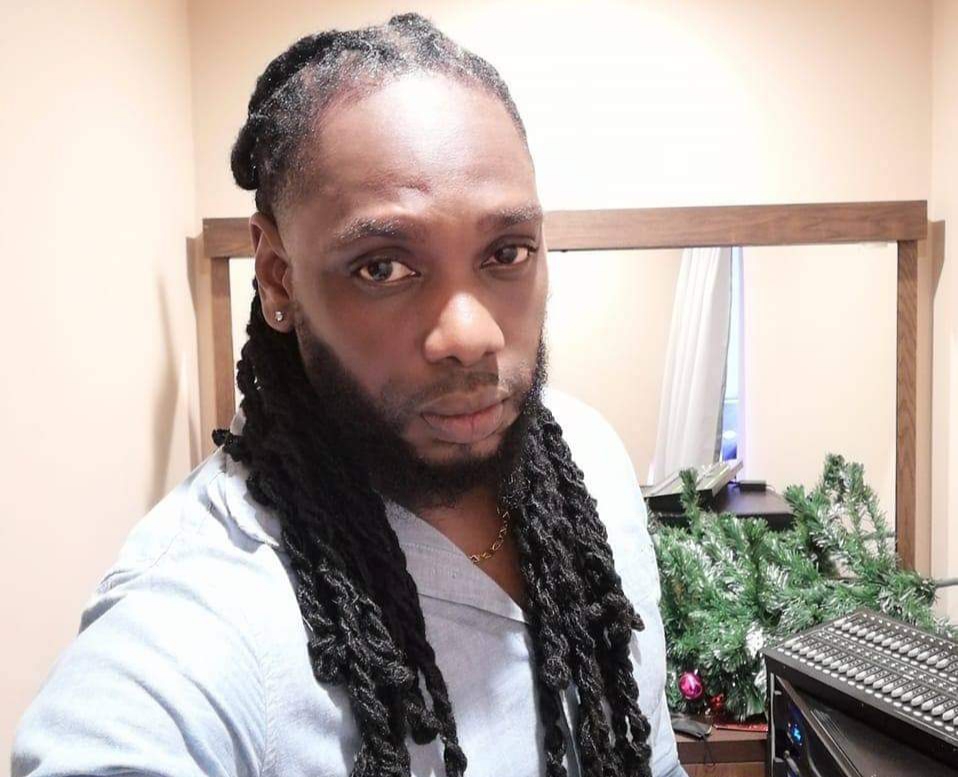 In an exclusive interview with Guyana Standard, Kwasi Ace explained that his love for music started in the area of the performing arts industry where he often found himself learning and evolving his talents. He explained that lyrics play an important part in the development of not only a sound but the message in a song.
Kwasi Ace was born in Plaisance, East Coast Demerara. He eventually spent most of his youth growing up in Charlotte Street, Lacytown, Georgetown. But the 'Stupid Questions' singer admitted to the Guyana Standard that he was very shy growing up and would often take the background when performing onstage.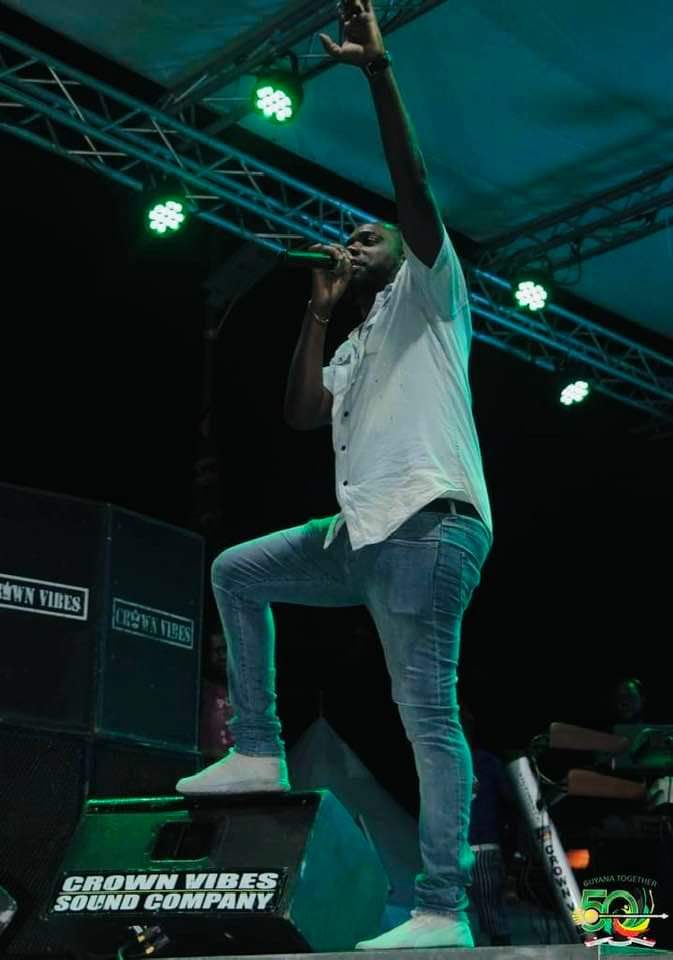 Kwasi's love for music began many years ago while performing at state events and other functions while attending St. Margaret's Primary School. But after finishing Primary School, Kwasi Ace would continue to perform throughout his time at Richard Ishmael Secondary School. He admitted that shyness became a major hurdle for him as he often took more of the background while performing.
FROM A SHY YOUTH TO THE KING OF THE STAGE
Kwasi recounted that while he loved singing, he found love also for the performing arts. He noted that his life changed when he met veteran actor Howard Lorimer. After working in the background due to shyness, Kwasi eventually became a member of the Theatre Guild. But his entry into this world came at the time when Guyana was preparing to host Carifesta X in August 2008 where he was featured.
"I remember that period all so well. We did several other shows after that but I always preferred being in the background because having stage fright was crippling at times but it was the people in the arts who encouraged me and helped me realize my potential. You would think that as you get older you'll get over certain things but stage fright was something that held me back," Kwasi said.
While he performed on stage, Kwasi was also instrumental in writing plays too. Evidently, Kwasi has written and acted in shows such as the "Link Show", "Mori J'von Comedy Jam", "Stretched Out Magazine" and "No Big Thing". He also wrote, produced and directed his own comedy show, "A Diff'rent Kinda Ting.
Kwasi shared that he moved from the acting stage several years later. In fact, he was subsequently signed with UPP Management. He then eventually became an even bigger household name. His career catapulted to new heights when he became the opening act for many major acts such as: Beenie Man, Machel Montano, Bunji Garlin and American recording Artiste Akon.
He would later win the Carib Soca Monarch Crown with his witty yet genius hit "Still in the Game". Kwasi said that the win served as one of the proudest moments of his life. "I remember I went to the Soca Monarch competition the year before and I stood there thinking this seems like something I could do. The following year I entered and people used to ask how a comedian could enter a competition like Soca Monarch. I guess I proved them wrong. Still in the Game was homage to my upbringing in Charlotte Street and how music molded me into the performer I am today," Kwasi said.
GUYANESE MUSIC HAS EVOLVED AND IT'S SOMETHING TO BE PROUD OF
His views however on the local music industry have always been critical, especially since he believed that the potential of music had only scratched the surface. He explained that new and upcoming artistes have not only introduced a different sound but showcased more versatility too.
He acknowledged that for years, local artists channeled their sound through island beats that often spoke to Guyana's Caribbean influence. He attributed the improvement of Guyana's music to hard working artistes and excellently crafted music engineering.
"I love the fact we have different genres of music now. It's not just Soca and Reggae, we have been introduced to RnB and Rap. These are performers who have all worked hard to produce music that we can enjoy. I really love the fact that these singers are using Guyanese dialect in their songs. You know, we have people who sometimes tend to want to sound Caribbean, but I am really glad that these singers chose to keep it real and genuine. I am proud of that," Ace said.
He encouraged new and upcoming artistes to think outside the box. "Don't try to be like the ones we already have, create your own music, style and sound. The global music industry is always looking for something fresh and you have to be ready to work hard as well. There are ups and downs in this industry and you have to have resilience," Kwasi said.
FROM MUSICAL CLASHES TO POLITICAL INFLUENCE
There was a recent musical battle between two singers and a DJ which went viral on social media, leaving many with different views on the clash which took dark turns. While many were entertained by their different styles of musical responses, others felt that the music produced was degrading.
But from all indications, it seemed the battle was for clout, as the three are set to battle on the stage Mash Night at 'Masharama.' Kwasi Ace however believes that while artistes have a right to express themselves lyrically through music, a move to "clash" with other singers could also be deemed as career suicide.
"You have to have a brand and own it. People appreciate singers for different reasons. Whether their songs speak to emotions, or even talk about the daily struggle of life, you are known for that as a singer and people support your craft. But you see when you get into clashing, your audience changes. These clashes will happen now, and everyone is hyped, but what happens after that clash is finished? You have to be careful how you use your talents. Hype is only for a short period, you have to start thinking about creating music that transcends generations to come."
Meanwhile, Kwasi concluded that political interference with music has created some amount of tension in the local industry. He expressed disappointment with the way artistes are treated by politicians who he said often sideline certain artistes for performances at political functions.
"I have no political bias. I've always remained in the middle but what's unfair is how politicians decide who gets to perform at functions. We should never be judged based on political affiliation. We are performers. We shouldn't have to choose who we perform for because of politics. And at the end of the day we are paid for our talents and that should be the basis of it," Kwasi said.