The Ministry of Natural Resources said it plans to create a robust Oil and Gas Data Management System in-country. Specifically, subject minister Vickram Bharrat told members of the National Assembly on Tuesday that such a repository would give Guyana greater control in reaping all the fiscal benefits associated with the monetization of its oil data.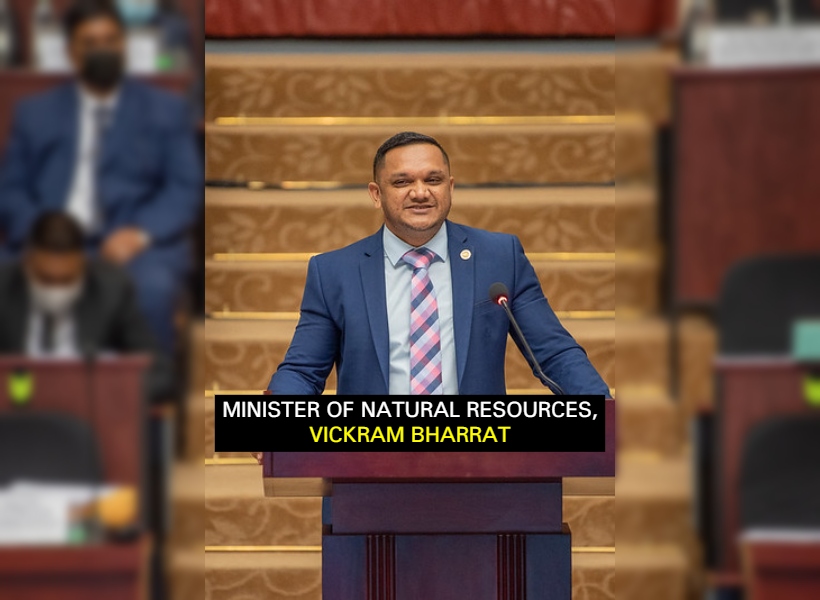 Bharrat said, "The disadvantage we face is that our oil and gas data is not stored here. We can make a lot of revenue having it in-country and being the sole agent responsible for it."
The minister shared that Guyana's oil data is managed by two different companies in Huston, adding that these are not new arrangements.
"It has been in place since the previous government and we have maintained it. As an example, we have our bid rounds that are now public, if any company like ExxonMobil requires additional seismic data, they have to go to this third party and pay for it," the minister shared.
Bharrat said Guyana is only able to cash in on 50 percent of the payment Exxon or any company would make for the data. He said the country needs to get 100 percent.
Bharrat said there is a budgetary allocation to start that process through the hiring of a consultant this year. He said that individual/s or group/s selected will help the country determine the right specifications for its repository.