By Sueann Wickham
Over the years, many courageous women have come forward to share their struggles in overcoming postpartum depression; a mental illness which brings intense feelings of despair after childbirth. But the experience of Omiana Atkinson is quite different from most. Instead of turning to anti-depressants, she immersed herself in the colourful world of make up. Little did she know, her coping mechanism would birth an unexpected passion for being an entrepreneur.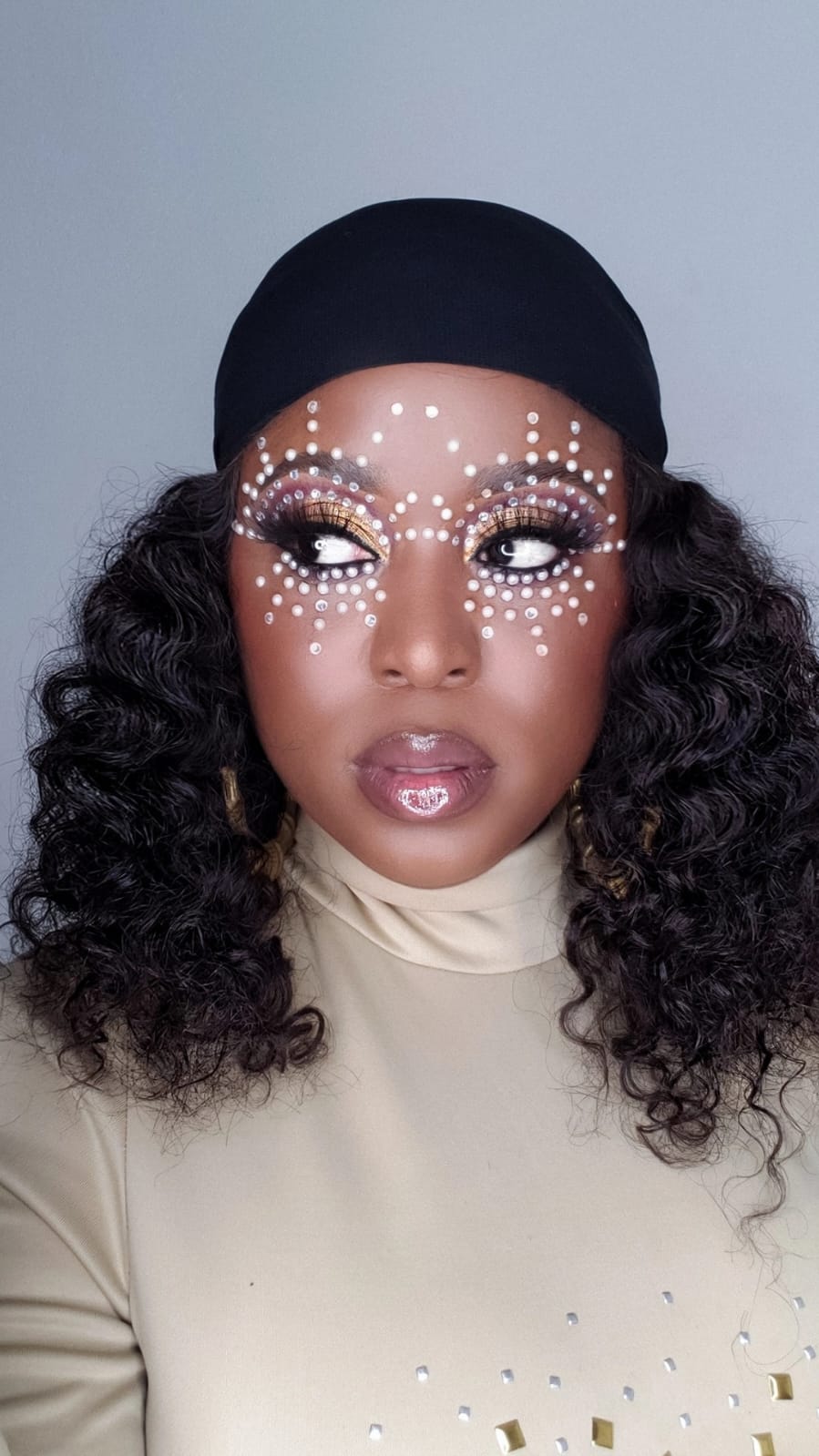 In an exclusive interview with Guyana Standard, Atkinson shared her triumphant story of becoming a local makeup artist and owner of Xenovia's Makeup Artistry
"After I had my son, I was in a very dark place, and not many people realized that. I was suffering from postpartum depression, so I started playing in makeup whenever I got the chance as an escape," she said.
As her love for the method of coping grew, she decided to do a personal course with another local makeup artist. But despite her love for makeup, she was not quite confident about making it into a career just yet. That period of hesitancy changed around February 2021 when Omiana took note of the praise and support she was getting from her family and friends. "I honestly didn't start to take my makeup seriously until February 2021 after my friends and family started to encourage and support me because they were really impressed with the quality of my work," she reflected.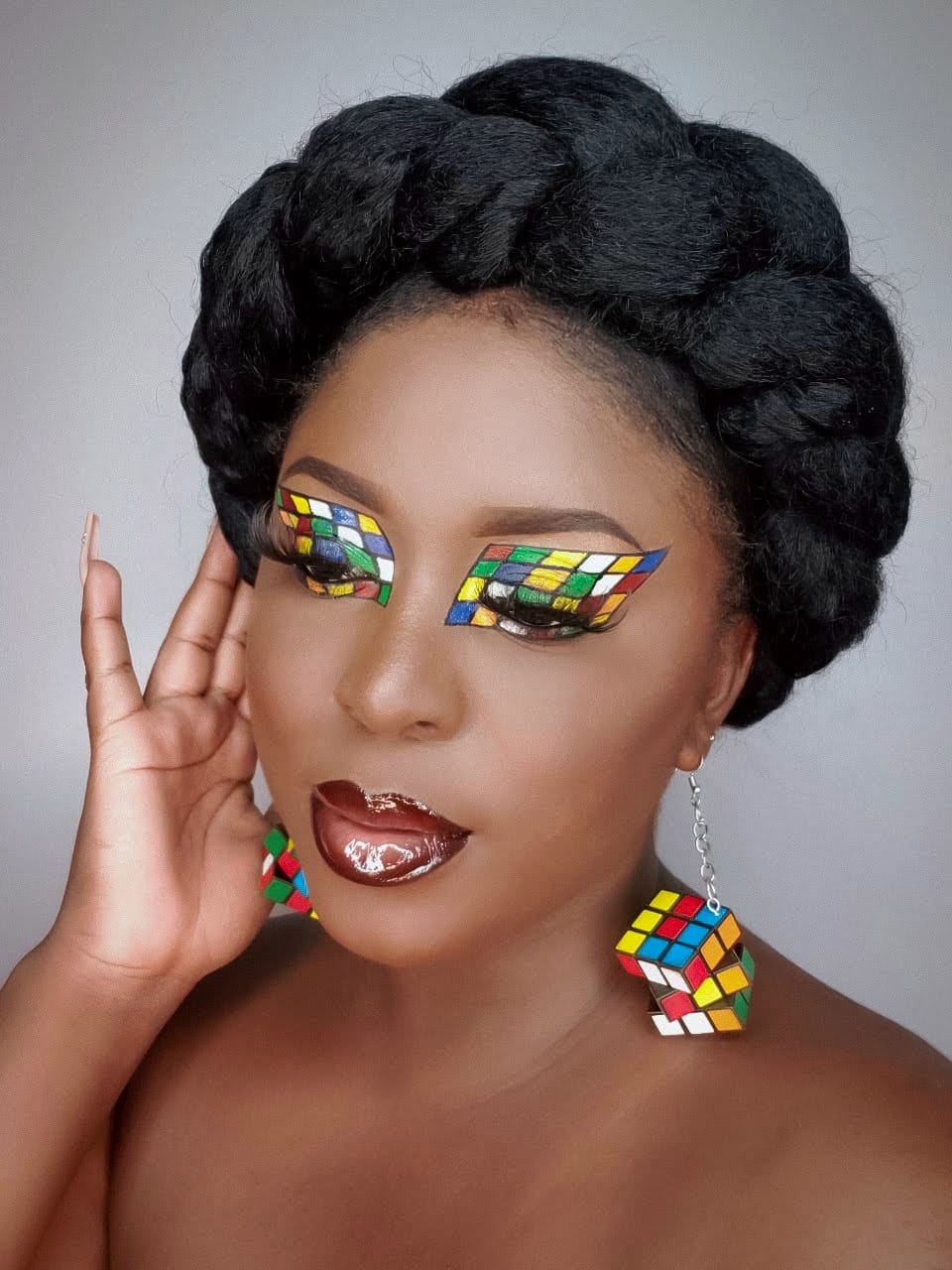 The young mother said that she began sharing a lot of her creative looks on her personal pages which gained her lots of followers within a short space of time. She even managed to capture the attention of international beauty brands like Black Opal Beauty and NYX Cosmetics. This was an added incentive for her to take a leap of faith and launch her business. Upon finally doing so two years ago, the young mom said the support was pouring in. But like many success stories, Omiana surely faced her fair share of challenges.
"My biggest challenge when I started was my location because I did it from home which at the time was on the East Coast of Demerara. A lot of clients didn't want to have to travel that far to be serviced, so I essentially lost in that sense but, I recently moved to Georgetown so I'm definitely seeing a change in the growth of my clientele," she said.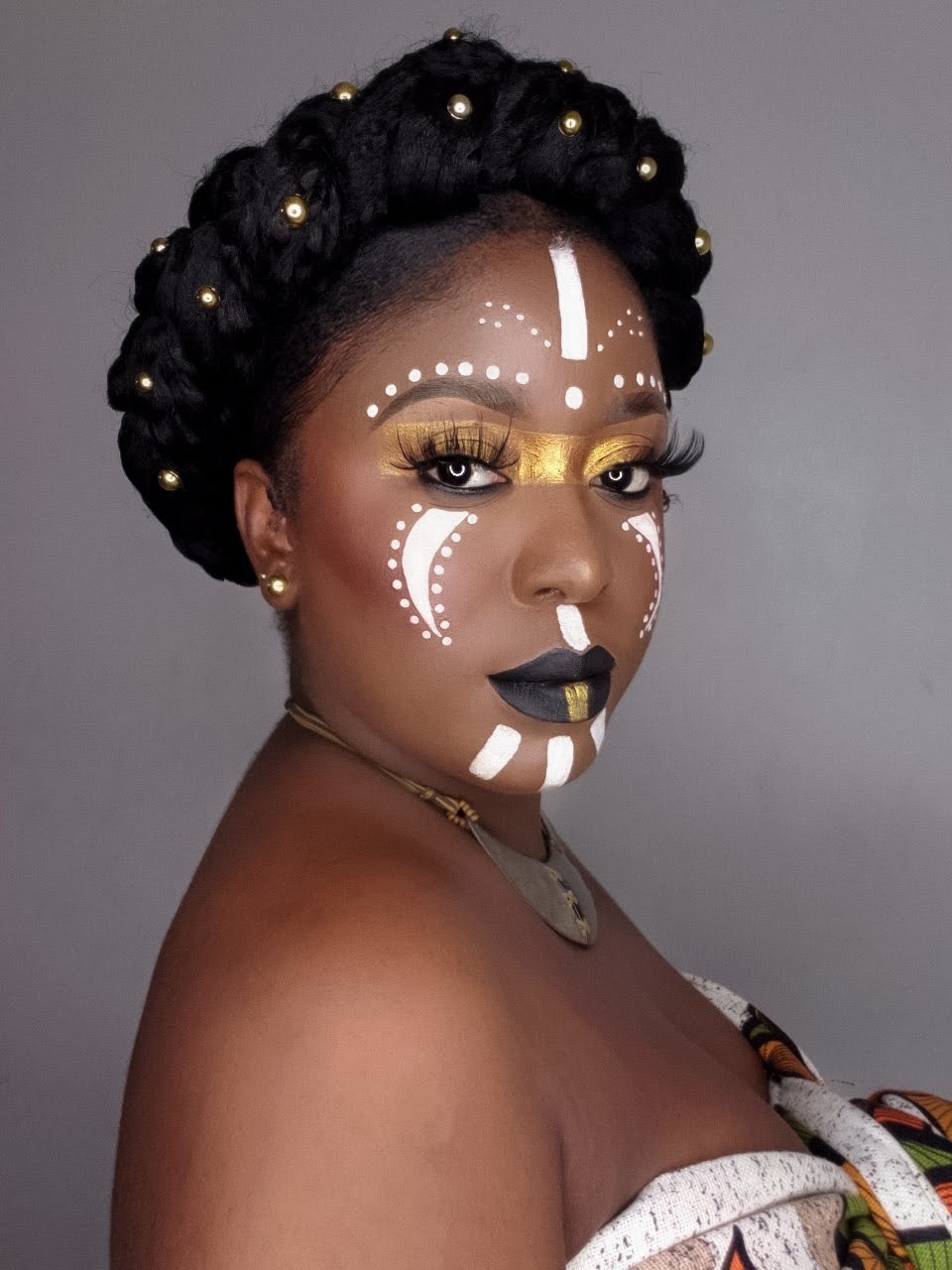 The businesswoman expressed that balancing a day job, her business and also being a full-time mom was sometimes very draining. "I had to learn how to make it all work and started to take a limited number of clients per day so that I could efficiently manage it all," she said.
Just when she thought her challenges were over, Omiana shared that she had to overcome fear and self-sabotage, which had the potential to be her biggest hurdle had she not taken the reins in that situation. She said, "Overcoming my fear and breaking the habit of self-sabotaging was really a fight (of me vs me) because everything else was great, to be honest." In addition, she had unfortunate encounters with clients who would have no respect for her time. But that had little effect on dimming the fire that fueled her passion.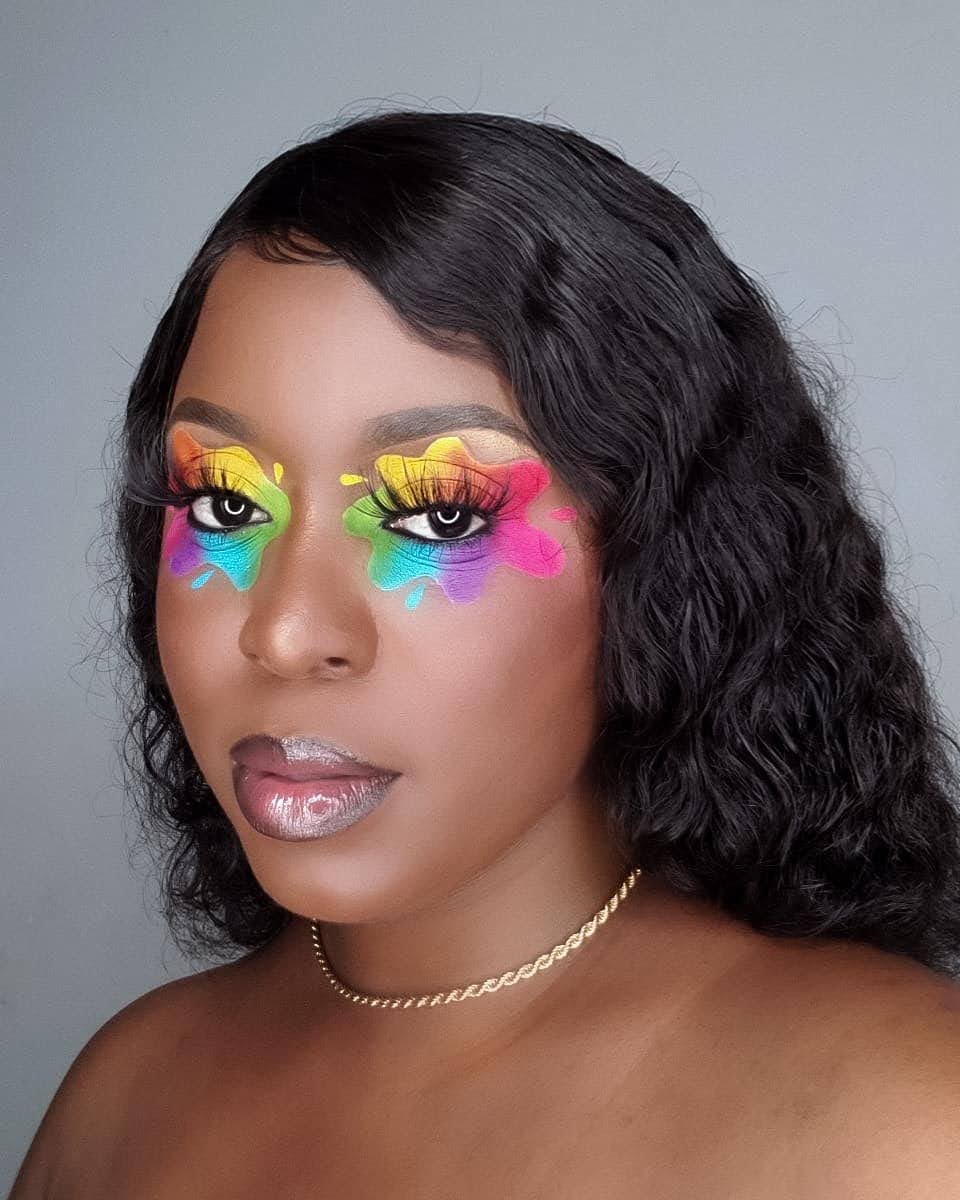 Reflecting on her journey, Omiana recalled spending most of her childhood with her grandmother and her aunt as her parents lived overseas. She dubbed her parents' migration as a major sacrifice to ensure that she and her brothers were well taken care of. The young mom said this part of her life really reinforced the importance of family ties and sacrifice for survival.
She also recalled attending the St. Joseph's High School where she graduated in 2013 as valedictorian and was even hoping to pursue a career in gynaecology. But, after noticing her disdain for seeing lots of blood she realized it may not be the best career fit.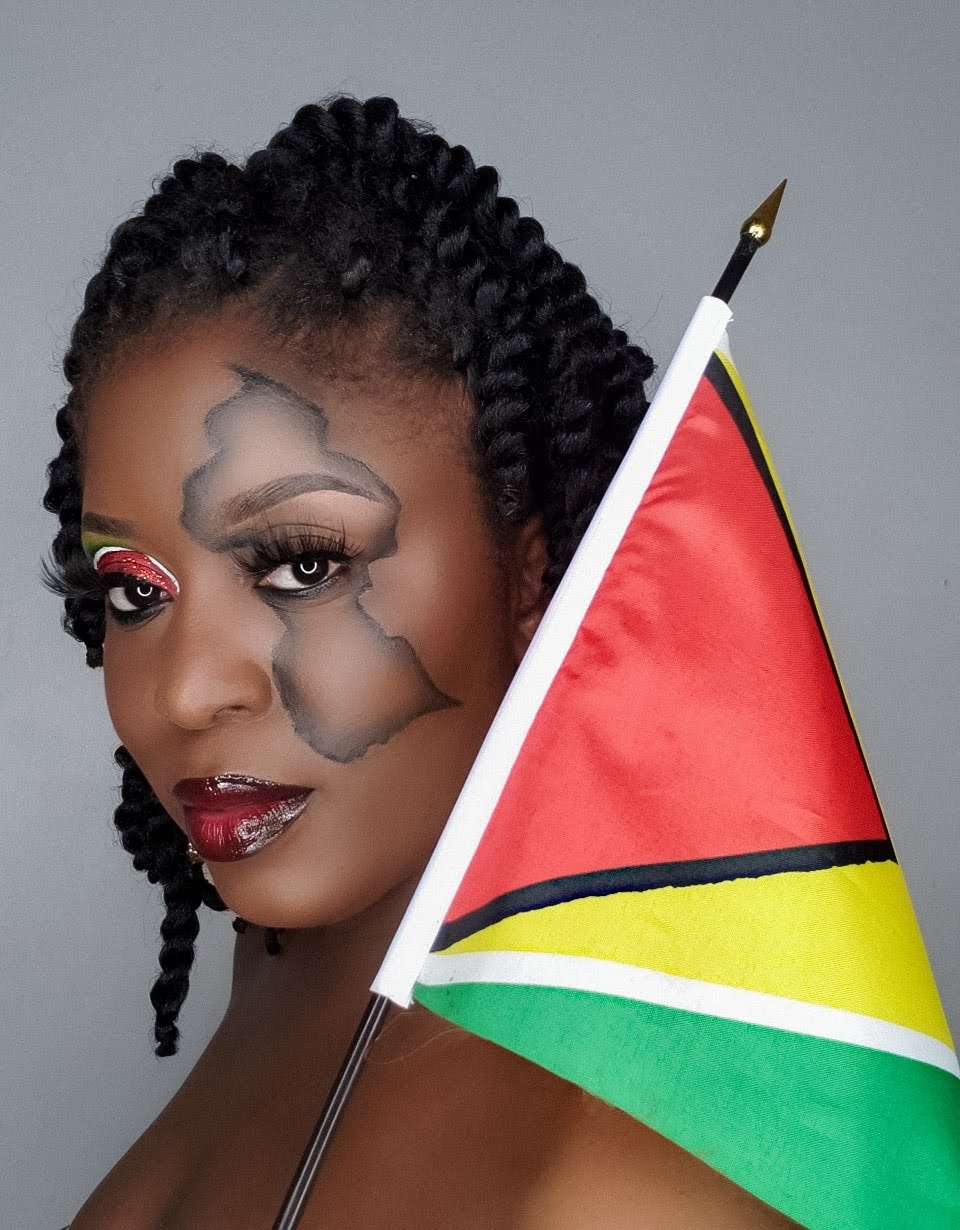 After high school, Omiana babysitted for some time. She was later employed at Teleperformance where she worked as an agent for a few months before being quickly promoted to Quality Analyst. However, when the Covid-19 pandemic struck the world in 2020, she had no choice but to leave her job so that she could take care of her only child. Things were not "all grey" though, as she managed to gain employment with a company that allowed her an "online job", which granted her lots of free time to perfect her craft.
Currently, Omiana only provides makeup application services.She is aiming to open a beauty supply store to make both high-end and drug store makeup products more accessible to Guyanese. The young mom also intends to pursue a degree in Business Management to efficiently navigate the world of entrepreneurship.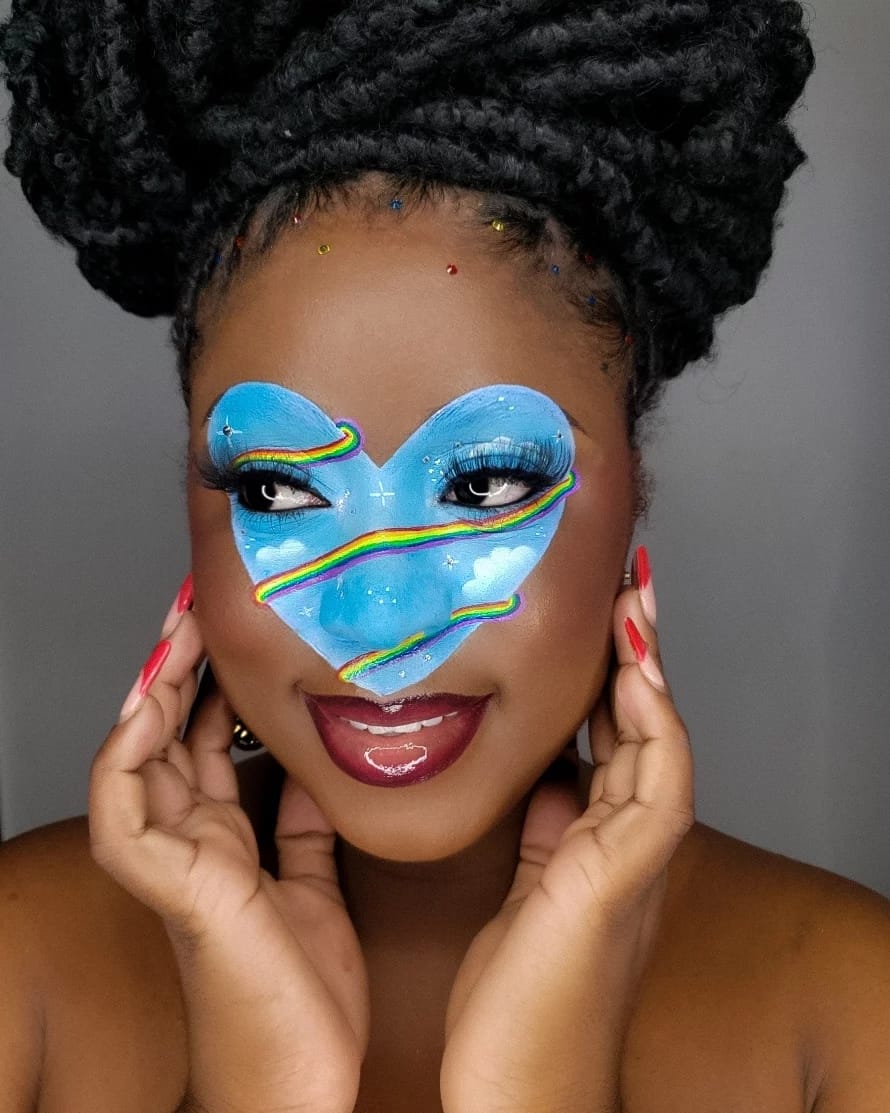 Adding to that, she said, "I want to assist in making makeup artistry an all-inclusive working or creative field. There is a lot of stigma in Guyana when it comes to makeup and I would like to help minimize that. I would also like to offer classes to everyone regardless of gender or age and I am also aiming to make more cosmetics brands accessible and less expensive in Guyana."
She further noted that there needs to be more respect for the make up craft in Guyana since it is often something shunned upon. "Most people think that makeup is only used to cover insecurities, or perhaps it is not a real job but that's far from the truth. A lot of people use makeup to embrace their uniqueness and also to create art. To me, it's a safe space where you get to express who you are, and that could make a positive mental impact on society," she lamented.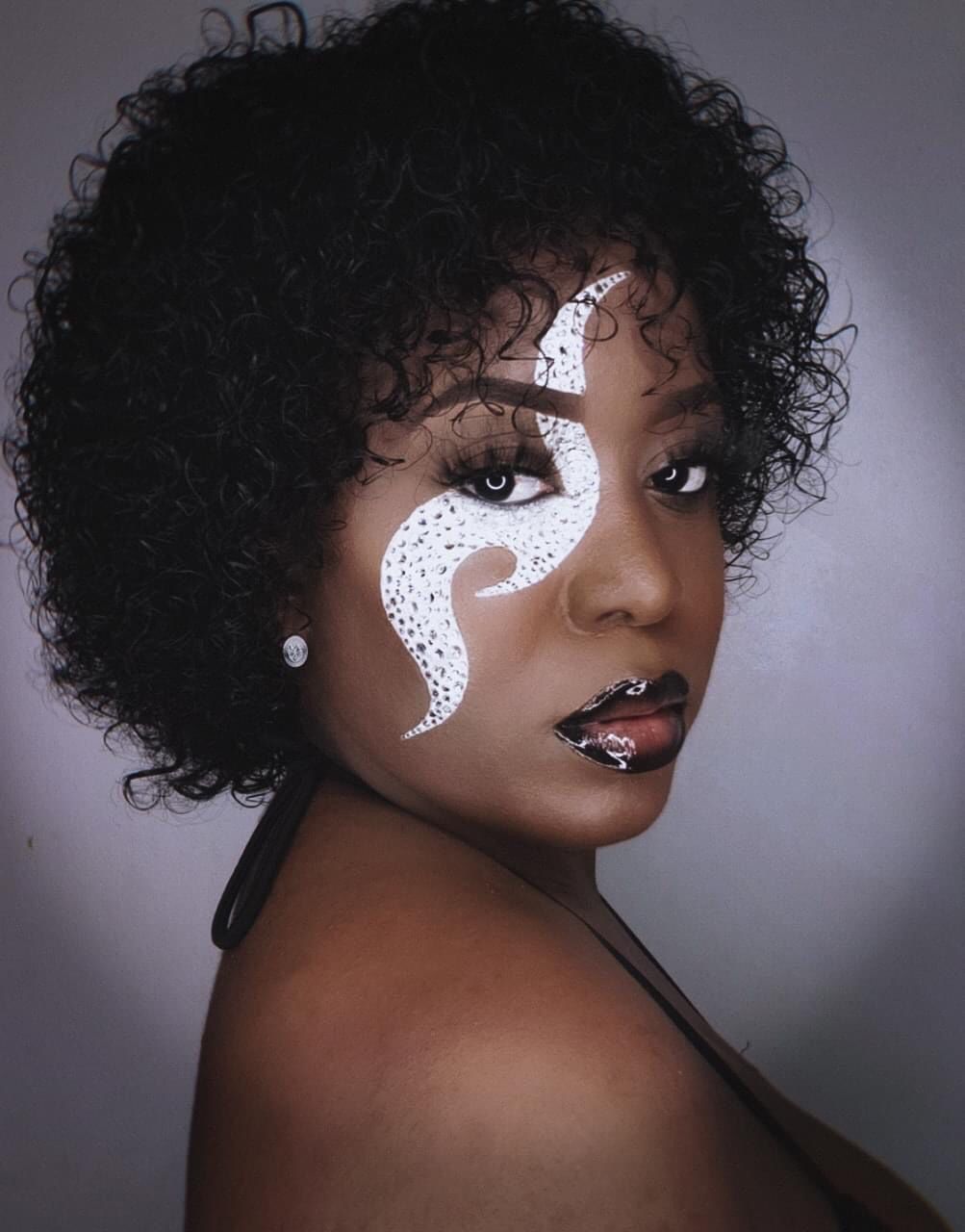 She was keen to note that Guyana is home to many creatives, but they fail to get the recognition they deserve. "We have a lot of creative people in Guyana, I mean really talented people that only get the recognition they deserve and resources they need when they leave Guyana and take their talents elsewhere. However, we are a community and we must try our best to support each other and create magic," Omiana said.
She added that she would love to see more reputable talent management or developmental agencies that are willing to assist creatives in furthering their careers. The businesswoman also said that more should also be done to showcase Guyanese talent on a national, regional and international level. "I'm saying this because I'm not speaking about makeup alone, I'm talking about the arts in general," she clarified.
The young mom said she would also love to see Guyana having its own makeup/art school where creatives can receive certification and accreditation that will be recognized on an international and regional level. Additionally, she said that incentives such as tax reductions on certain products and equipment that are needed for creatives to flourish should be implemented.
Many entrepreneurs have delightful success stories, but sometimes fail to show appreciation to the people that helped them get there. Omiana is one who strongly believes that one of the best ways to show your appreciation for clients is through proper customer service. "I have never had a client that didn't compliment how friendly and patient I was with them. I always try to ensure that my client is comfortable and most times I would take breaks in between to make sure that they approve." For Omiana, a client should never leave her chair dissatisfied.
This young entreprenuer is definitely one to look out for as she continues to make waves in the local makeup industry.
If you wish to seek her services or view more of her work, be sure to check out her social media pages.
Instagram- @‌xennoviasmakeup and @‌xennovia
Facebook- @‌Xennovia's Makeup Artistry and @‌Omiana