Zulfikar Mustapha, Guyana's Minister of Agriculture, recently met with Dr. L. Murugan, India's Minister of State for Fisheries, Animal Husbandry & Dairying, and Information & Broadcasting, to discuss potential collaboration and support for Guyana's Fisheries Industry.
Also present were Shri Rajeev Kumar from the Ministry of External Affairs and Dr. Jujjavarapu Balaji, IAS, Joint Secretary (Marine Fisheries).
The meeting focused on the potential for collaboration and investment in both marine and inland fisheries sectors in Guyana. The talks are expected to pave the way for increased cooperation and support to Guyana's fisheries industry, which plays a crucial role in the country's economy.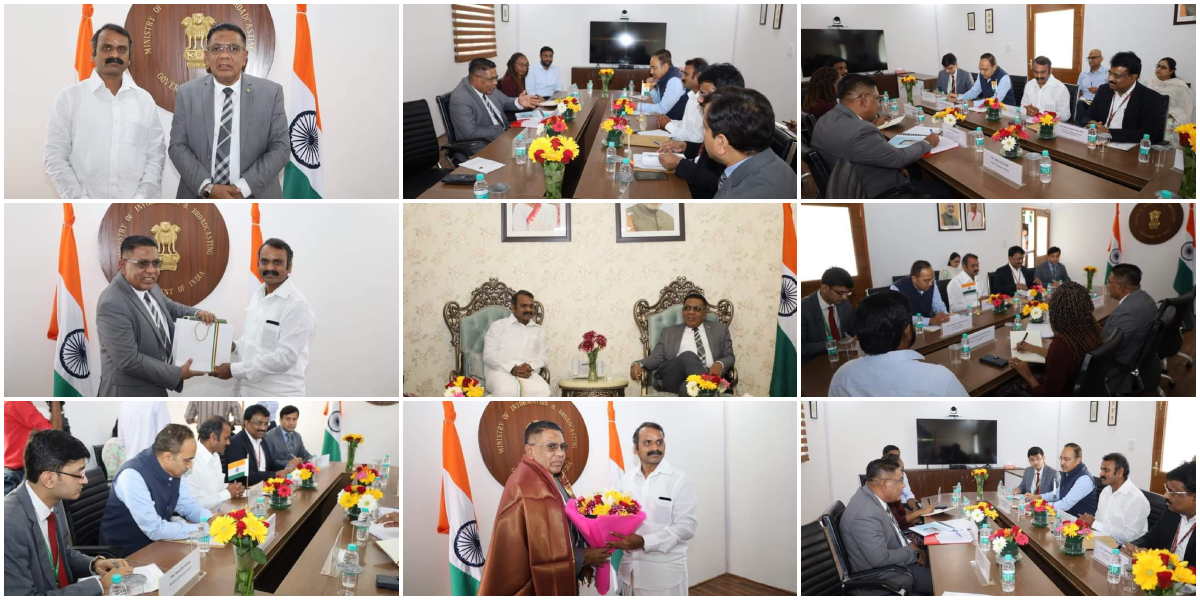 During the meeting, Minister Mustapha led the discussions and informed the Indian Minister, Dr Murugan, of the scope of opportunities for Venami and other shrimp species as well as tilapia and tambaqui production to meet the Caribbean market demands. In turn, Dr. Murugan informed Minister Mustapha of the level of expertise and experience within their fisheries industry and their willingness to share and transfer the same to Guyana through this new collaboration.