The Ministry of Natural Resources (MNR) recently granted its approval to 13 additional Local Content Annual Plans for the reporting year of 2023. This development marks another crucial step for the government in promoting local participation, economic diversification, and social development within Guyana's oil and gas sector.
Among the companies receiving the MNR's seal of approval are SBM Offshore's local subsidiary, Guyana Deepwater Operations, as well as other prominent entities such as Stabroek Block partner, CNOOC Petroleum Guyana Limited" Bourbon Guyana Incorporated; Guyana Shore Base Incorporated;Noble Drilling Guyana Incorporated; SLB Guyana; Stena Carron Drilling Limited; Tenaris Guyana Incorporated; Tullow Guyana B.V.; Weatherford Trinidad Limited (Guyana); Tiger Rental; Sustainable Energy Solutions; and OEG Energy Inc.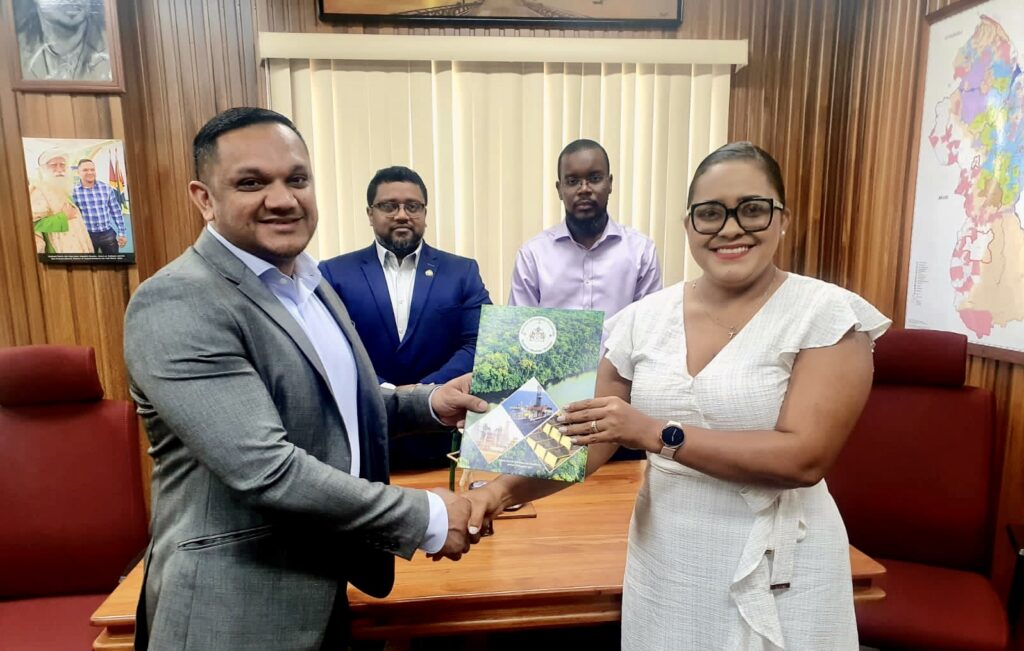 These companies now join ExxonMobil, the Stabroek Block operator, and renowned industry service providers TechnipFMC, Halliburton, Baker Hughes, and Saipem, who received their approvals earlier this month.
Local Content Annual Plans play a vital role in ensuring that companies engaged in exploration and production activities within the oil and gas sector prioritize local involvement. Mandated by Guyana's 2021 Local Content Act, contractors, sub-contractors, and licensees in the country's petroleum sector are required to submit detailed Local Content Annual Plans. These plans LAO outline their strategies for procurement, employment, and capacity development for the reporting year.
During the signing ceremony, Minister of Natural Resources Vickram Bharrat reiterated the government's and the people of Guyana's steadfast commitment to local content. He emphasized that this approach guarantees that the country's natural resource development translates into tangible benefits for its citizens. Notably, he said, it generates employment opportunities and fosters the growth of local businesses.
Representatives from various companies were provided with the opportunity to shared their thoughts at the ceremony. Sharlene Seegoolam, Managing Director of SLB, emphasized, "At the core of SLB's values is the principle of recruiting locally. We take immense pride in hiring and collaborating with exceptional individuals from Guyana."
Renatha Khan-Bovell, Local Content Manager at Noble Drilling, acknowledged that the approval represents a significant milestone and a testament to the company's unwavering commitment throughout the duration of their contract. She further highlighted how Noble Drilling actively contributes to the economic development of local communities.
According to the MNR, the signing of these additional Local Content Annual Plans reinforces Guyana's determination to harness its natural resources responsibly, fostering sustainable growth and prosperity for its people while creating a thriving and inclusive oil and gas industry.