Machinery Corporation of Guyana Limited (MACORP) has disclosed its intention to develop a multi-million dollar wharf at its Providence, East Bank Demerara (EBD) location. MACORP said this decision is underpinned by rapid growth rate of Guyana's economy, particularly the growing demands for maritime services in the energy sector.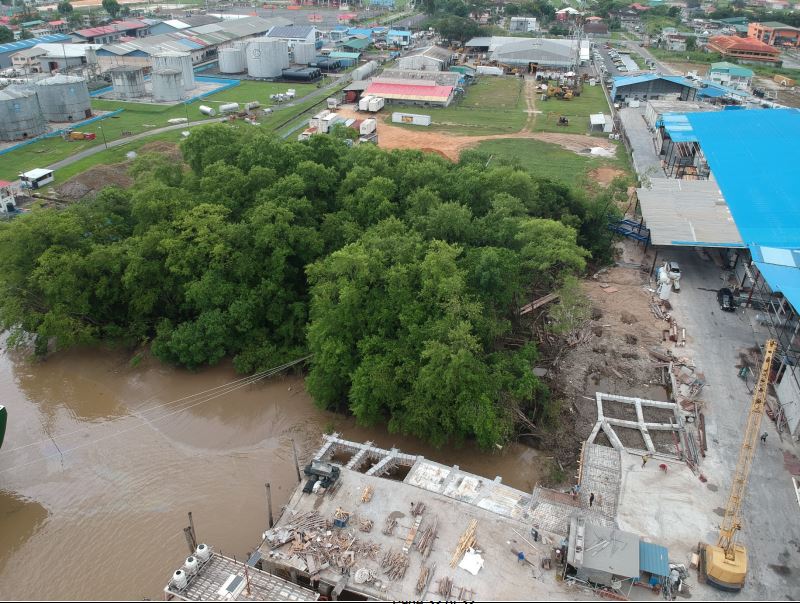 Guyana Standard understands that the dedicated size of the wharf is estimated to be 85.344m in length (280ft) and 16.764m (55ft) in width. The proposed structure is intended to be used for the loading and offloading of various heavy-duty equipment, machinery, spares and various construction materials. MACORP said this will contribute to the transport network of moving such items to and from the interior and along the coast.
According to its project documents before the Environmental Protection Agency (EPA), MACORP said the wharf will be constructed adjacent to its headquarters at Plantation Providence, EBD, along the right bank of the Demerara River. The site is approximately 2.4 km (1.53mil) from Agricola and 5.4 km (3.36 mil) from the centre of Georgetown.
The project team said it has to do additional surveying tests, including the process of procuring material from local and international sources for the project.
It assured nonetheless that the construction and operation of the new wharf will provide job opportunities for the local community and will reflect the intentions of the company to be more competitive in the market by supplying different solutions for foreign and local companies in the industry.