Thousands of entrepreneurs are poised to receive $1.8B in grants this year through the reformed Sustainable Livelihood and Entrepreneurial Development (SLED) programme and the Ministry of Tourism, Industry and Commerce-Small Business Bureau (SBB).
Vice President, Dr. Bharrat Jagdeo made the disclosure during a press engagement on Wednesday, as he explained that sums available through the reformed SLED programme have been reduced to cater for more individuals.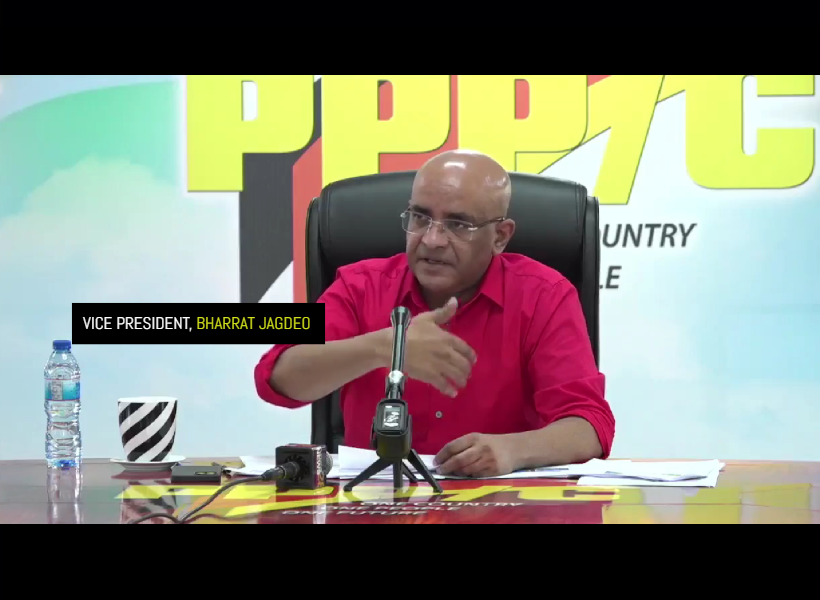 Under the previous SLED programme, up to $10 million in grants were being distributed only benefitting 150 individuals. Additionally, the application process for the SLED programme has been simplified.
"It's a simplified thing, people apply through their regions and other places. Their applications are reviewed and you have to ensure that it's not like two related parties who live in the same house … there's a screening process that takes place often in the regions," the vice president explained.
Although it is being rolled out in some parts of Region Four, the government will be rolling out this support programme through the Regional Democratic Councils (RDCs) across the country. Some 5,000 persons are to benefit.
"We still have to roll out across the country …  If you live in Berbice or Region Two or Region Three or on the East Coast or Region Ten, we haven't done it yet. It would be done over the course of the next few months," Dr. Jagdeo disclosed.
Meanwhile, through the SBB grant, nearly 800 pending applicants from 2021 are expected to receive grants.
"I want those who have applied through the Small Business Bureau to know that we have addressed that concern, which was raised with me when I was in Essequibo Coast, Mabaruma, different places that people have been waiting for a long time back," the vice president assured.
In keeping with its commitment to creating a conducive environment for private sector investment in the small business sector, $584.2 million was allocated to the Small Business Bureau and the Small Business Development Fund in 2023.
According to the Department of Public Information, this is in addition to the extensive range of support in place in agriculture, tourism, youth-based, and women-based initiatives.