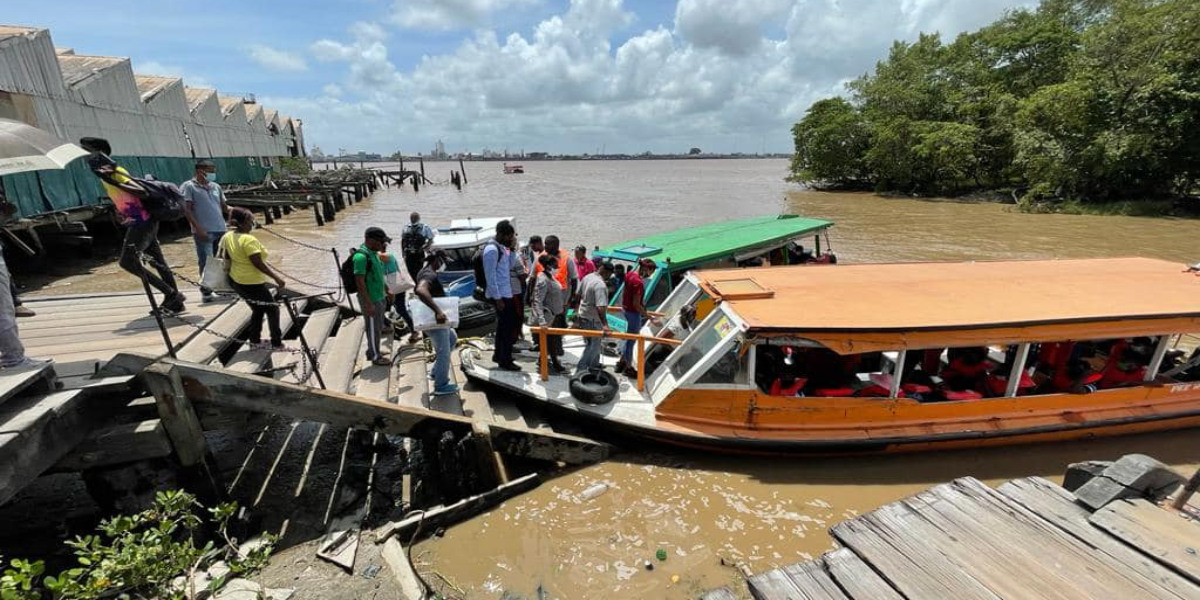 Water taxi operators plying the Georgetown to Vreed-en-Hoop route have agreed to work for 24 hours per day during the closure of the Demerara Harbour Bridge from Monday, July 24 to Thursday, July 27, 2023.
The closure will facilitate the necessary replacement of span nine of the bridge.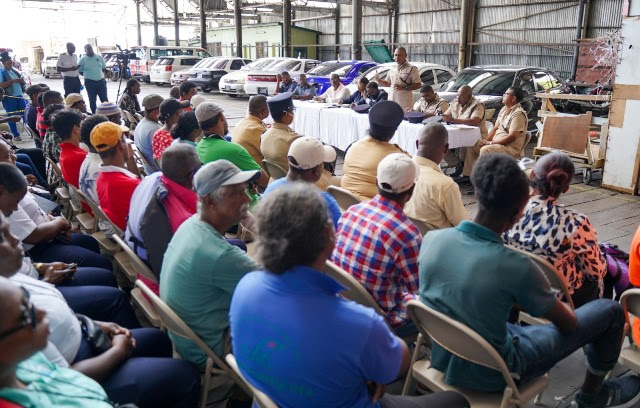 This was agreed during a meeting the Maritime Administration Department (MARAD) and Coast Guard held with boat operators on Tuesday afternoon.
During the meeting, Director-General of MARAD, Captain Stephen Thomas reiterated that there would be no change in fares, and that security would be increased along the waterways. Measures to ensure the latter include more frequent coast guard patrols and the establishment of police outposts at the Georgetown and Vreed-en-Hoop stellings to ensure there is no spike in crime due to the higher volume of passengers.
He reminded, also, that a rescue boat, and at least one water ambulance would be traversing the water in case of emergencies.
Deputy Commissioner of the Guyana Police Force, Ravindradat Budhram, stated that procedures are being put in place based on previous closures of the bridge.
He noted that the Guyana Revenue Authority (GRA) and the private sector, as well as the Customs Anti-Narcotics Unit (CANU) and the joint services would be assisting with boats and patrols throughout the three-day period.
The Guyana Defence Force has also offered the use of four 30-seater buses to shuttle persons on the West Bank from the Demerara Harbour Bridge to Vreed-en-Hoop. (Modified from DPI)